What is MacBook Pro Touch Bar (2019)?
The Apple MacBook Pro Touch Bar (2019) is the new 15-inch MacBook Pro that Apple announced on May 21, 2019. All models have the Touch Bar. MacBook Pro 15 inches has become even more powerful thanks to no less than 8 cores. In addition to improvements in power, the keyboard has also been renewed. We'll tell you more about the MacBook Pro innovations here.
---
New model available
Note: The Apple MacBook 15 inches is no longer available. The successor is the Apple MacBook Pro 16 inches.
The differences in short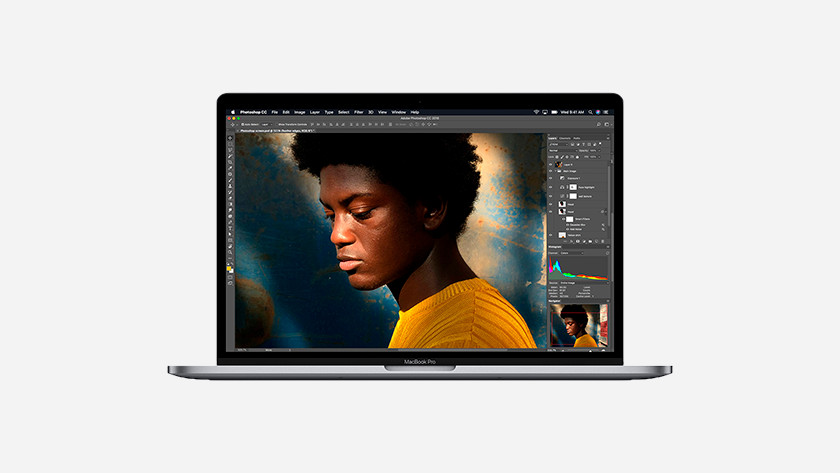 Before we delve deeper into the new specifications, you might be curious about the differences between the MacBook Pro Touch Bar (2019) and its predecessor, the MacBook Pro Touch Bar (2018). The main differences are:
the new 8th and 9th generation Intel Core processors.
a version with 8 cores.
an updated keyboard.
Powerful, more powerful, most powerful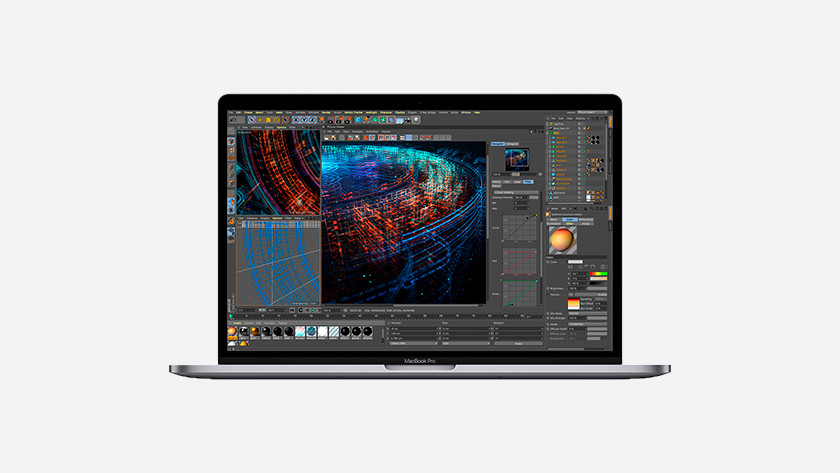 The biggest differences are in terms of power. Apple has added Intel Core processors of the 8th and 9th generation to the MacBook Pro Touch Bar. The 13-inch model is equipped with 4 cores and the 15-inch model has 6 or even 8 cores. This model performs 2 times faster than a Quad-Core and 40% more performance than a 6-core processor. This makes it the ideal MacBook for music producers, photographers, 3D designers, developers, scientists, and video editors.
Updated keyboard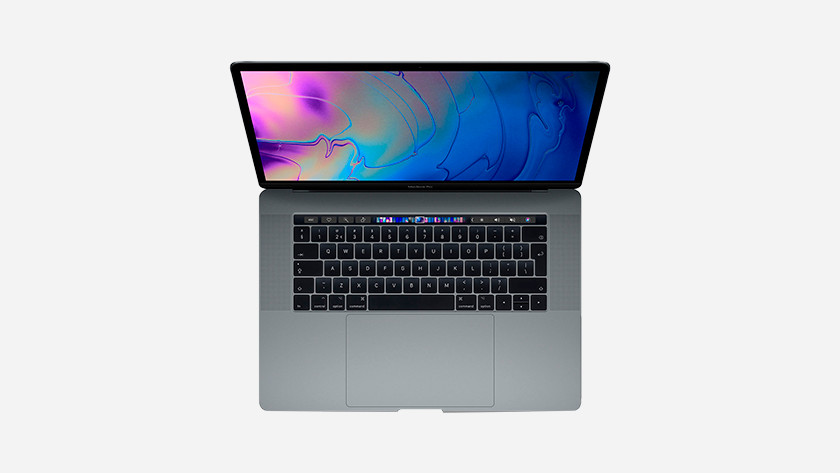 The keyboard of the MacBook Pro Touch Bar (2019) is still 3th generation, but it's an improved generation. Thanks to the new materials used, the new keyboard reduces problems of any previous generations. Think, for example, of double letters or keys that don't respond well. The updated keyboard with butterfly mechanism has more stable keys and allows you to type more silently. This way, you won't bother anyone with your typing anymore.
And also
Apart from the MacBook Pro Touch Bar having more power and an improved keyboard, it has many more specs. They're not new specs, but that doesn't mean they're not important. The MacBook has the best notebook screen ever: a clear Retina Display with 500 nits brightness. On top of that, it's equipped with powerful stereo speakers, perfect for listening to music and watching movies. You can unlock the MacBook Pro with Touch ID and the Apple T2 Security chip ensures your documents are better secured. In addition, you have 4 Thunderbolt 3 ports at your disposal for data transfer, charging, and video output.