Work from home and the office of the future.
'Work from home as much as possible.' The one sentence that comes up every single press conference. And that's exactly what we're all doing. But what should we do with all of that unused office space? Here, you can find everything you need to know about the future of working from home.
---
What will we do with all that space?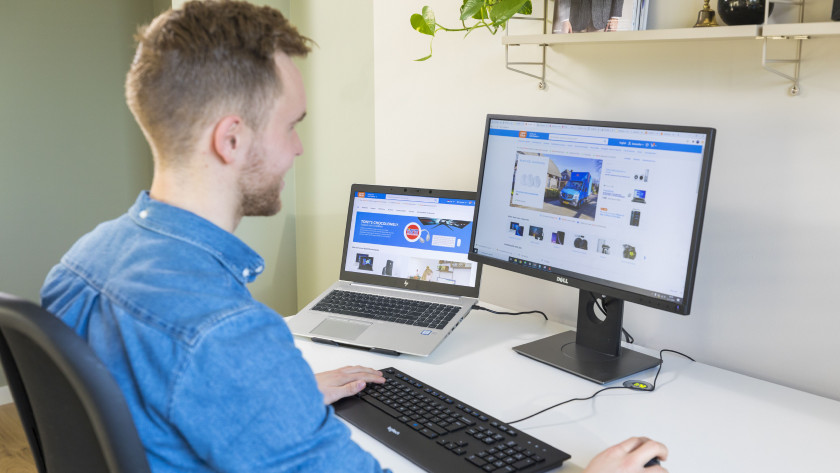 What we're going to do with all that left-over space remains undecided. There are a lot of creative solutions for half-empty office buildings. According to this article from NOS, many employers are making plans for 'the office of the future'. But what will it look like? An open-plan office where you can reserve a workplace. Or a sports hall where you can play some basketball with colleagues on your break. Maybe it offers a lot of inspiring spaces for brainstorm sessions. Or a luxurious cafeteria. The office will be more of a place where colleagues meet to spar with each other. Home will be the place to work on large projects or reports with a lot of focus.
Do you miss office coffee?
This means a lot of employees have to prepare themselves for a future in which we're partly working from home. Something that stood out to us about the research done by the Thuiswerk Monitor is that many of us have already purchased a lot of supplies for our home offices. A third of those questioned had bought a desk chair and a quarter bought a desk. What's more, 12% bought a new laptop and 4% got a new coffee machine. Probably because they missed the coffee at the office.
In general, we're buying fairly expensive products. On average, they cost about € 359. That's a lot of money, especially when half of the employees doesn't receive any compensation from their employer. Despite the fact that it's simply not possible to work at the office. At Coolblue, we believe things should be different.
I want a Home Office Store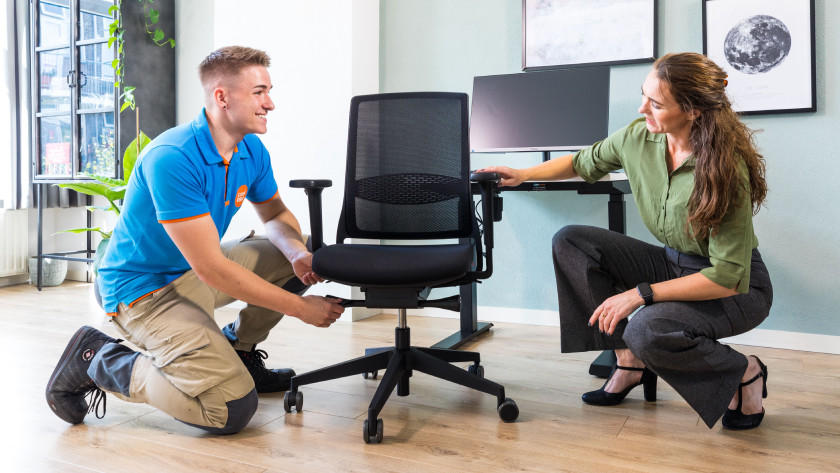 What can I do to get a Home Office Store via my employer?
It's nice when your employer helps you get the most out of your home office. As an employee, it's smart to make your employer aware of the Home Office Stores from Coolblue. Refer your employer to Coolblue.nl/home-office-store. Here, we tell you all about the Home Office Store and your employer can make a request right away.
How can I sign up for a Home Office Store as an employer?
Plan a consultation with one of our coordinators and decide what your Home Office Store should look like. For example, do you just want desk and desk chairs in your assortment, or mobile phones and monitors as well? Made up your mind? Good. Then we'll create your protected Coolblue environment where your employees can choose from the different product categories. They can pay for the products themselves, or use the CoolblueCredit you've made available for them. The products are delivered to their homes the next day. And of course, we're ready to help out your employees after their purchase. This way, everything goes smoothly.
Did this help you?