What M.2 key SSD do I need in my barebone?
If your barebone or Intel NUC is suitable for an M.2 SSD, pay attention to the connection that fits this M.2 connector. In the latest Intel NUC computers you place M.2 SSDs with an M-key.
---
What do the terms B-key and M-key mean?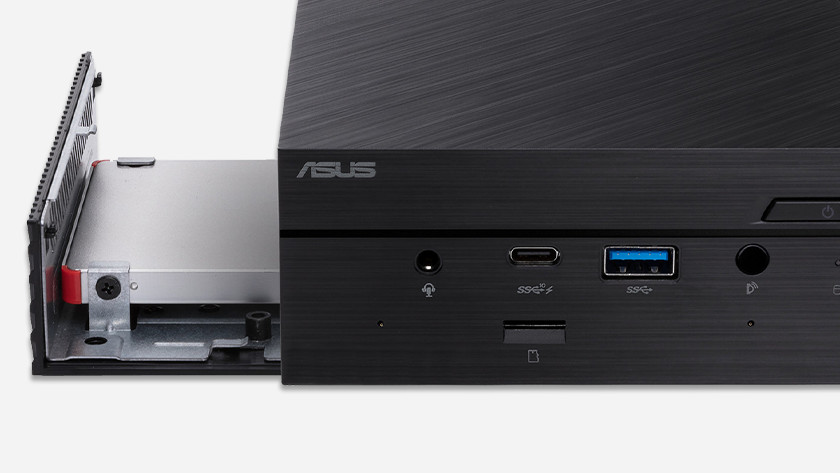 If you want to buy an M.2 SSD for your Intel NUC, there are different keys available for an M.2. This term refers to the connection to the M.2 SSD. This connection must match the connection point for your M.2 SSD in the Intel NUC. Most barebones support an M-key, so you place almost all M.2 SSDs in these compact computers. For models made before 2016 you have to check the manual, because here there are models that support both B and M and only a B-key.
What length should my M.2 SSD have for Intel NUC?
M.2 SSDs are available in different sizes: 2242 to 22110. The first 2 digits represent the width in millimeters, while the last 2 digits indicate the length. The most common formats are 2242 and 2280. These are the M.2 SSD formats that you place in your NUC.
What does the second M.2 connection in my barebone do?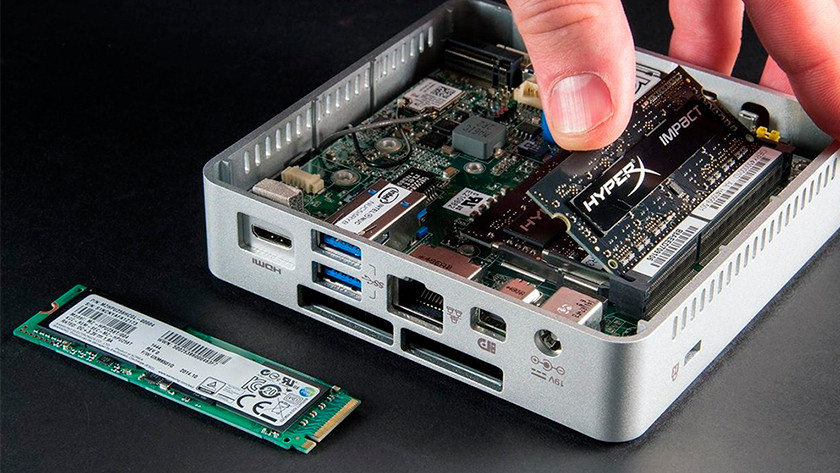 In an Intel NUC you generally find 2 M.2 connections. In addition to an M.2 with M-key or B-key, you will also find an M.2 with an E-key in the housing. This connection point is not suitable for an SSD. You use this connector, if it is not already filled, for example for an extension of your barebone with wifi and bluetooth.