What requirements should a good jumping mat meet?
When you buy a trampoline, there's pretty much always a trampoline mat in the package. How do you know if this trampoline mat is any good? How can you tell? We researched it for you and wrote this article about it. All specific parts will be reviewed. Depending on the parts, you can easily check if your trampoline mat's quality is good.
---
Trampoline mat material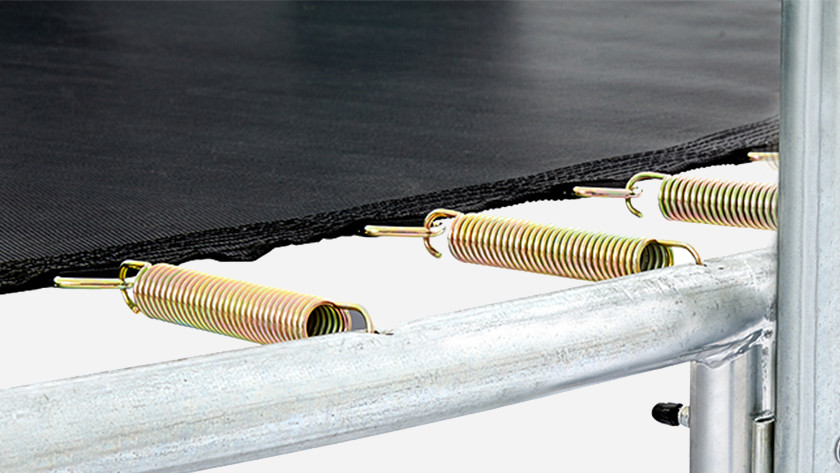 A good trampoline mat is made of USA permatron. This material consists of polypropylene and plastic fiber. The material resists UV radiation. On top of that, it prevents mold buildup and it's wear-resistant. Permatron is sturdy and soft at the same time, which makes it feel pleasant when your child is jumping on it. The material isn't elastic and bounces well. Trampoline mats that aren't made of this material are often cheaper. Those trampoline mats are often made of cheaper materials that look the same, but are of lesser quality. Before buying a trampoline mat, then, you should check what material the mat is made of.
No holes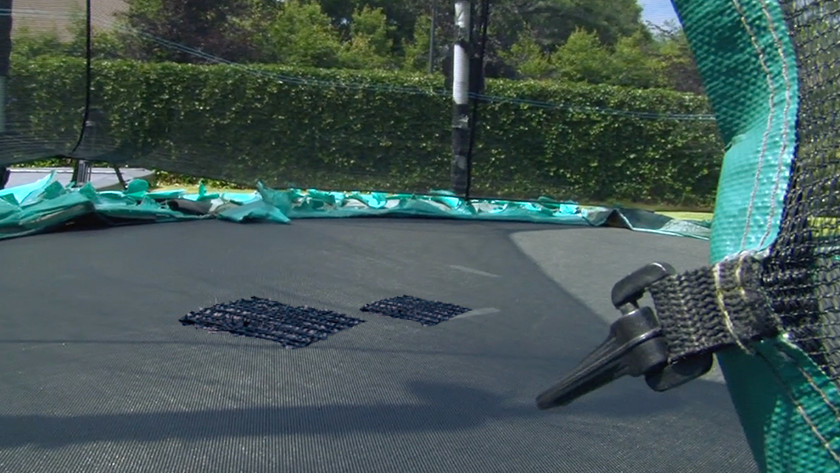 It sounds obvious, but a trampoline mat with a hole in it is very dangerous. Is there a small hole in your mat? It can tear out completely. A 7-centimeter hole is already enough to rip the entire trampoline mat apart. Using a strong thread and a powerful sewing machine, you'll be able to repair this hole yourself. Our advice, however, is to replace the mat when the hole is larger than 7 centimeters. This way, you'll guarantee your child's safety when jumping on the trampoline. In order to prevent holes, we recommend not going on the trampoline with shoes or sharp objects.
Center mark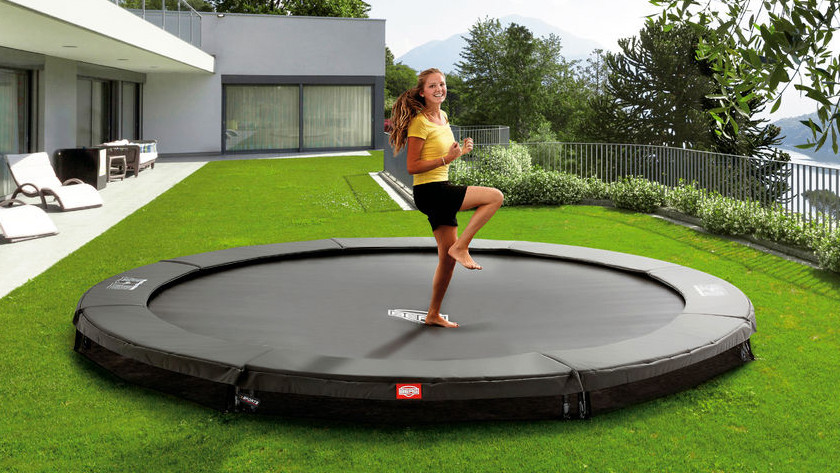 A good trampoline mat will always have a center mark. This mark ensures your child will always return to the center. On top of that, thanks to this mark, the forces will be divided evenly. This ensures your child will use the energy and the forces the right way. That's why a good trampoline mat should always feature a mark.
Trampoline mat rings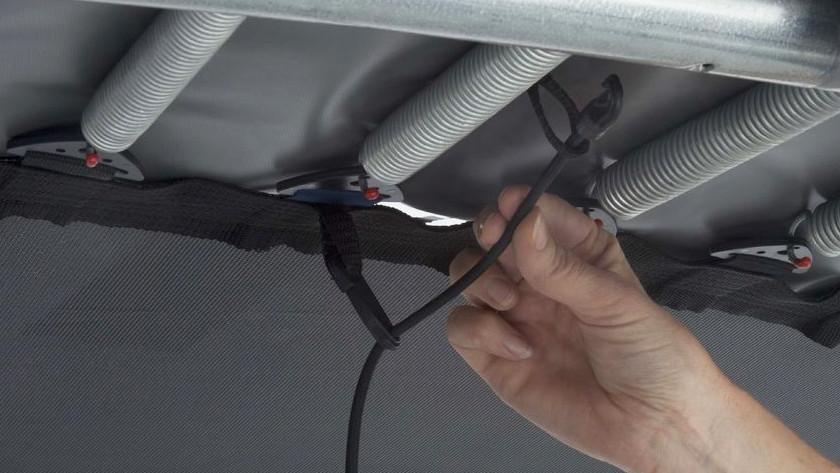 On the side of every trampoline mat, you'll find trampoline mat rings. You attach these rings to the springs and the frame. The rings are made of plastic or metal. A good trampoline mat will often have plastic rings, since these are sturdy and durable. Metal rings will corrode earlier and sometimes bend out of shape. That means that if your trampoline mat has plastic rings, you know its quality is good.
Conclusion
A good trampoline mat is made of USA permatron. This material is sturdy and durable and bounces well. On top of that, it resists UV radiation and mold buildup. You should also always take a moment to check if there aren't any holes in the mat, since these will rip easily, which will require you to replace the mat. You'll also know your trampoline mat is safe if it has a center mark. This ensures the force will be divided evenly. Finally, a good trampoline mat will have plastic rings. These are sturdy and won't rust.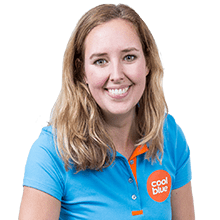 Article by:
Janneke
Trampoline Expert.