Choose Your Own Device
You'll get a personalized Coolblue portal
Select the assortment and budget yourself.
Ordered before 23:59 today, delivered for free tomorrow.
Choose Your Own Device
I choose you.
You'll get a personalized Coolblue portal
Select the assortment and budget yourself.
Ordered before 23:59 today, delivered for free tomorrow.
What is Choose Your Own Device?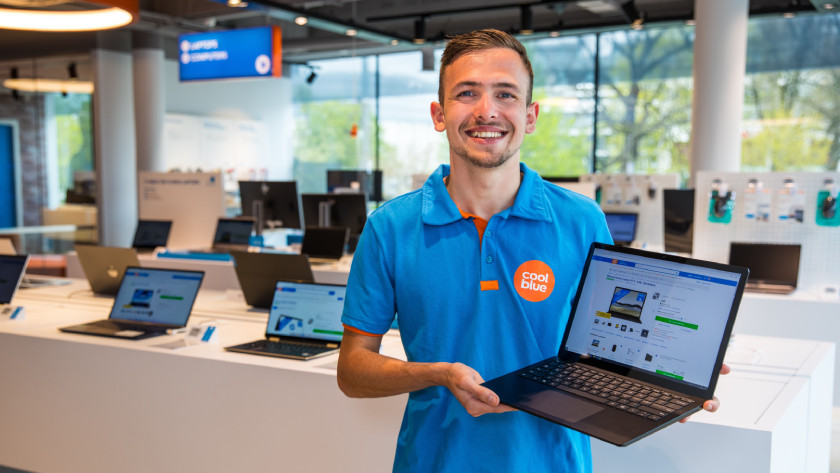 Via Choose Your Own Device (CYOD) or Bring Your Own Device (BYOD), your employees choose a laptop, mobile phone or tablet in a closed Coolblue portal. You determine the range, we take care of the delivery and deliver the quality you expect from Coolblue.
What are the advantages?
Portal in your house style.
You choose the devices and accessories with our experts.
Your Choose Your Own Device will be live within 2 weeks.
Ordered today, delivered tomorrow for free.
You'll receive one clear invoice.
You can think of these product groups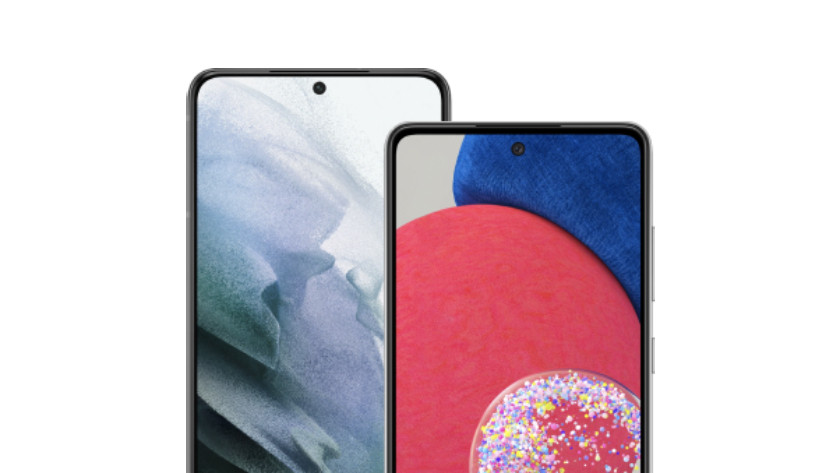 Mobile phones
Let your employees choose their own mobile phone. With brands such as Apple, Samsung, and OnePlus, there's always a phone that meets your needs.
Laptops
Based on your work, we choose the best laptops and services together. Do you want enrollment on all your laptops? We'll arrange that for you.
Tablets
We have a large range of business tablets. From tablets that are suitable for easy diary management to demanding tasks such as photo or video editing.
Enrollment on your devices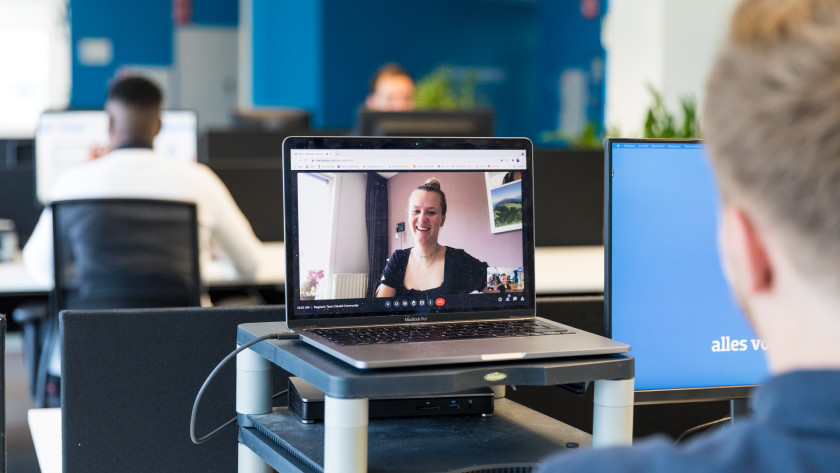 With enrollment, you can set the right apps, settings, and restrictions for employees on multiple mobile devices. We also offer enrollment on devices via Choose Your Own Device. Here are the benefits:
The devices are ready for use as soon as you turn them on.
It saves a lot of time because you don't have to set up the devices manually.
Enrollment is available on Apple, Samsung, HP, or Lenovo devices and more.
Frequently asked questions
Which devices do you offer?

Within the Coolblue Company Store, you determine the assortment with the account manager. We can offer all major manufacturers, from Apple to HP and from Samsung to Microsoft.
Can you facilitate enrollment?

Yes. Please contact us to discuss all options.
What is the difference between CYOD and BYOD?

With Choose Your Own Device (CYOD), you give employees the choice to select a laptop that the company remains the owner of. Bring Your Own Device (BYOD) gives your employees the opportunity to choose a laptop they own. Both options are possible at Coolblue.
Can you offer a replacement laptop in case of repairs?

Yes, we can offer a replacement laptop within 48 hours. Contact us for more information.
How do you give advice about the devices?

Our account managers take your wishes into account and help you determine your assortment. We'll then ensure a fast delivery. Ordered today, a happy employee tomorrow.
Choose Your Own Device in 5 steps
Want to quickly make your employees happy with a new mobile device? Open your own Choose Your Own Device in two weeks. This is how it works:
Advice
Professional help.
DEMO PRESENTATION.
Show biz.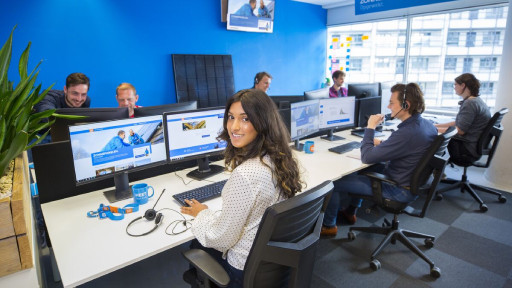 BUILDING THE ENVIRONMENT.
Lots in store.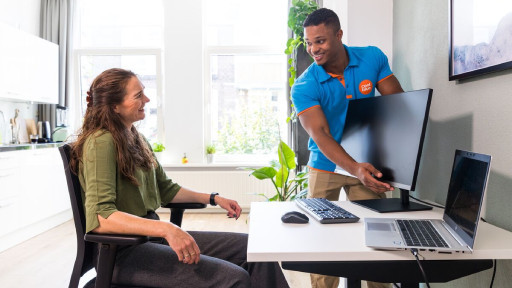 OPENING.
Get the party started.
Maintenance
A reputation to uphold.
More information about Choose Your Own Device?
Our experts will contact you via telephone within 1 working day.