The Coolblue CYOD Store
With Choose Your Own Device (CYOD), you give your employees the freedom to choose which laptop, mobile phone, or tablet they use during their work. In your own Coolblue CYOD Store, your employees can choose from a range selected by you. Please contact us for the possibilities.
---
What is a CYOD Store?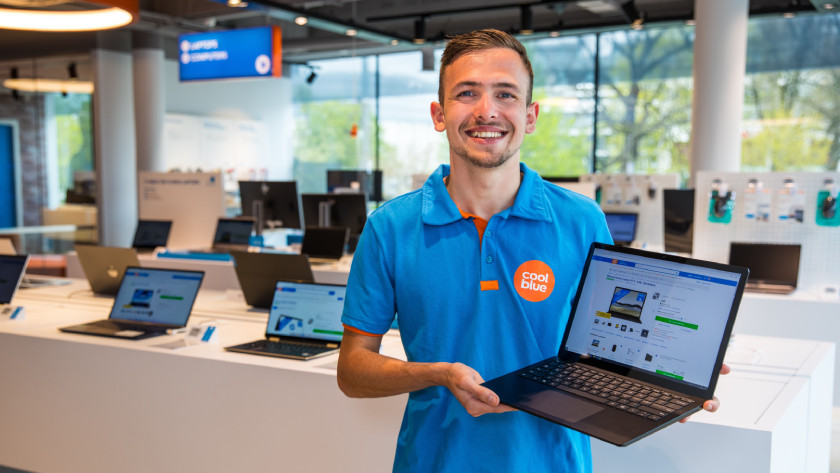 You can easily arrange your device policy in the Coolblue CYOD store. You select together which devices are available with us. We take care of the entire logistics and delivery and deliver the quality you can expect from Coolblue. A CYOD store can be realized within two weeks.
What are the advantages?
Coolblue supplies a protected and personalized portal in your house style.

Decide together with Coolblue which devices and accessories you offer.

Let your employees order the desired products themselves, without paying in advance.

You have no more worries about the declarations, delivery, guarantees or the defective products.

Our customer service is available to employees daily until 23:59.

You'll receive one clear invoice. So easy.
You'll think it's a shame that you can't show your CYOD Store to the rest of the world
You go through these steps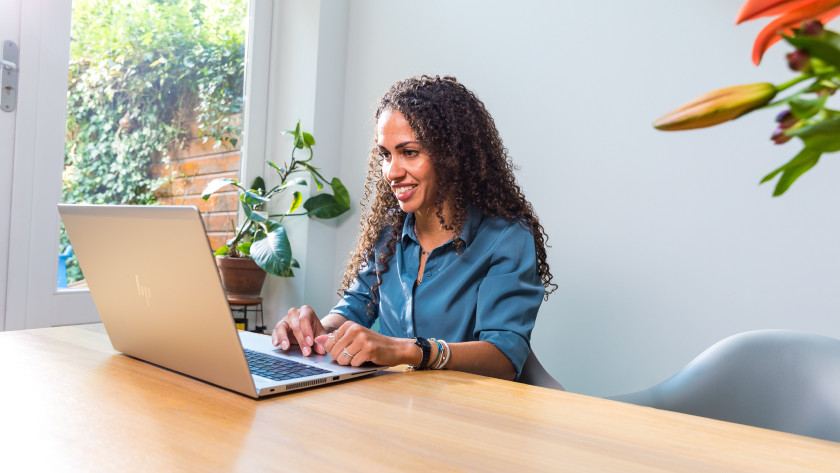 Step 1: Request a CYOD store.
Step 2: One of our experts will contact you. Together, you coordinate the best assortment for your employees.
Step 3: We'll start creating your personalized portal.
Step 4: When you're satisfied with the portal set up, we create the accounts for the employees. They can log in with the email addresses you provided. The Business Credit is linked to their account and can only be spent on the range of your choice.
Step 5: We'll let your employees know that they have access to the CYOD store. When they order, they'll receive their product for free the next day.
Frequently asked questions
Within the Coolblue Company Store, you determine the assortment with the account manager. We can offer all major manufacturers, from Apple to HP and from Samsung to Microsoft.
Yes! Contact us to discuss all possibilities.
With Choose Your Own Device (CYOD), you give employees the choice to select a laptop that the company remains the owner of. Bring Your Own Device (BYOD) gives your employees the opportunity to choose a laptop they own. Both options are possible at Coolblue.
Yes, we can offer a replacement laptop within 48 hours. Contact us for more information.
Our account managers look at your wishes and help you determine your assortment. We'll then ensure a fast delivery. Ordered today, a happy employee tomorrow.
Other Company Stores from Coolblue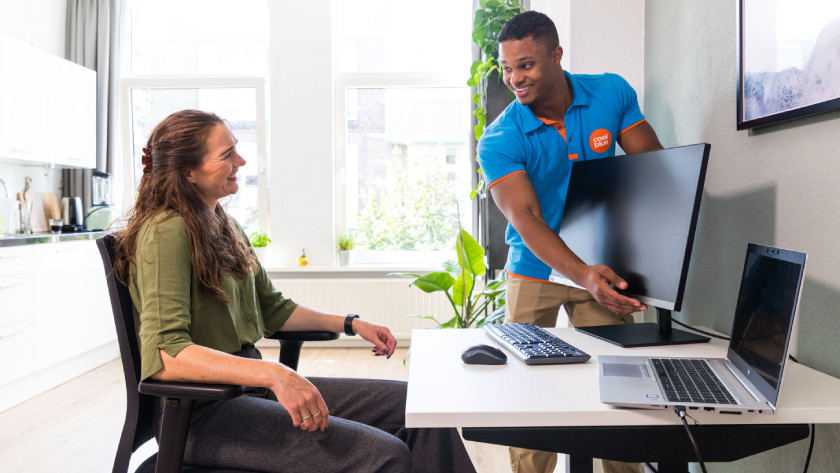 Provide a home office
With the Home Office Store, providing an ergonomic home office is easier than ever. You get your own portal and select the assortment. Ordered today, delivered to your employee for free tomorrow.
Thank your employees
Do you want to thank your employees in an original way? Let them choose from an assortment you've selected. You choose the budget and your employees don't have to pay anything themselves. Ordered today, happy employee tomorrow.
Vital employees
As an employer, you're responsible for the well-being of your employees. Healthy employees are more productive, happier, and they feel more involved.
With the Vitality Store, employees can choose from our large sports assortment.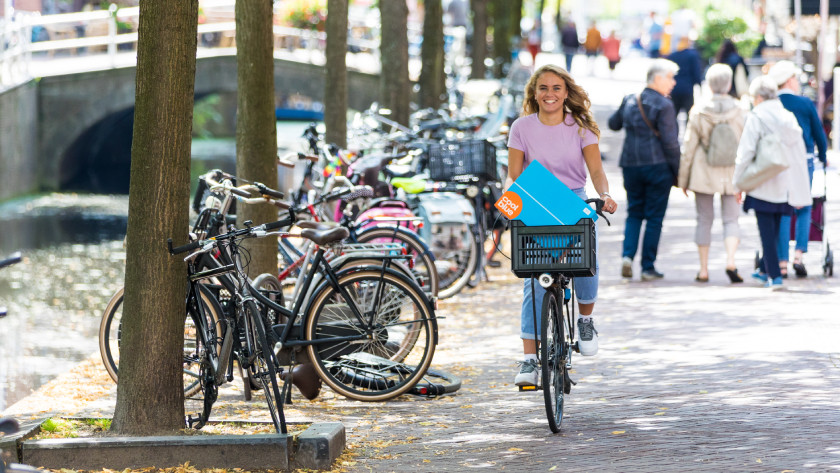 Back to School
The new school year is about to start. A good time for students to buy a new laptop.
With the Back to School store, you give your students a discount on their new laptop. Ordered today before 23:59, study better tomorrow. Please contact us for the possibilities.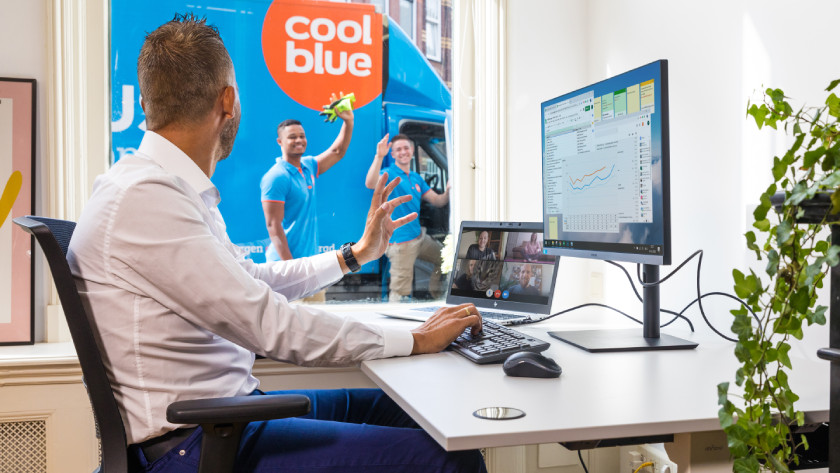 The Company Store
Are you going for a furnished home office, do you want to take care of vital employees, or do you want to thank them for their efforts?
We can arrange it for you with a personalized Company Store. Our experts can advise you on the best store for you.
Advice on our Company Stores
We wrote lots of advice articles to help you answer your first questions.
With business experts in every sector, we look together for the perfect solution for your wishes and needs. Prefer to read more first?
More information about the CYOD store? Request a demo without obligations
We're happy to tell you all about the possibilities our CYOD Store offers. You can request a demo without obligations. Our experts will contact you via phone within 1 working day.
Did this help you?