Green Business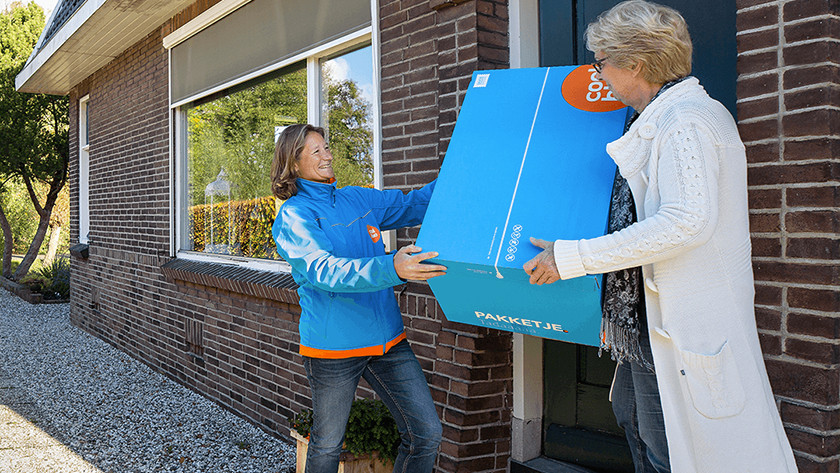 We're always working on being more green, and take that with us in every decision we make. To us, that's very normal. That's why we call it Go Green. We measure our impact on the environment and try to minimize it by taking sustainable measures and offering our customers sustainable solutions. We do this based on 3 focus areas: consumption, waste, and assortment.
Consumption
By consumption, we mean everything we use to get products to our customers, such as fuel, electricity, and packaging material.
CoolblueFietst
Since March 2018, we've been delivering small packages on electric bikes. We now deliver more than 60% of all orders in the big cities with CoolblueFietst, and we want to increase that number even more. We package these orders in paper shipping bags, made of recycled material. That means less packaging material and even more orders that we can deliver by bike. Go green.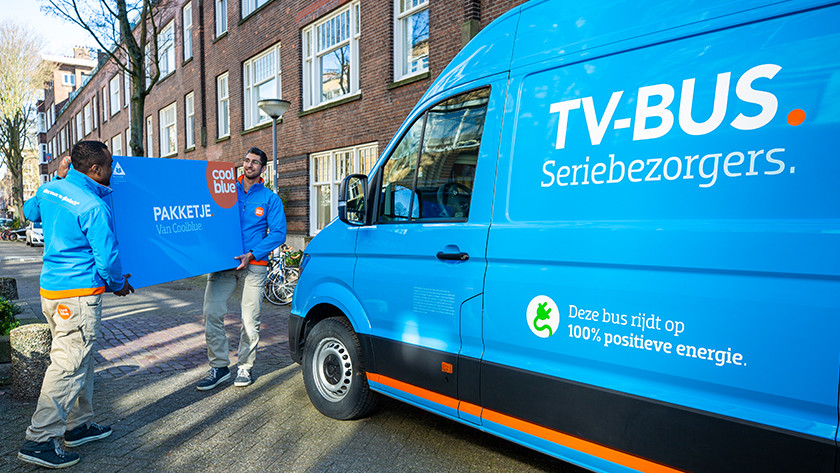 Electric vans
Since March 2019, we deliver TVs in 100% electric vans. We now deliver 80% of all the TVs ordered in Rotterdam and Amsterdam with these electric Coolblue vans. We're planning on expanding this service to Belgium.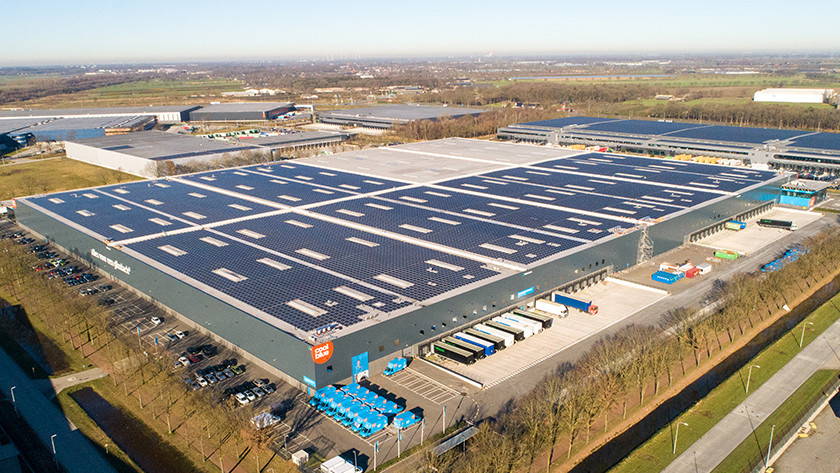 Green energy
We've installed a sunroof on our 88,000m² warehouse in Tilburg. This sunroof ensures that our warehouse isn't just energy neutral, it's energy positive. It provides enough green energy for the warehouse, all stores, and all CoolblueFietst bikes. We deliver order to Belgium and the Netherlands from our warehouse.
Less packaging material
Our blue cardboard box consists of a combination of new and recycled cardboard. Both are made of 100% FSC material, which is the certification for responsible forest management. We ship as many orders as possible in something other than a cardboard box, to reduce the amount of packaging material we use. We have a parcel machine in our warehouse that automatically adjusts the boxes to the size of the ordered products. That saves space in the vans and the bikes. Because we ship everything from one warehouse, we don't have to send separate packages.
Waste
We want to reduce the waste that we produce ourselves and get back from our customers. We focus on processing the waste we produce ourselves in a green way, among other things. We also focus on repairing and recycling products returned by our customers.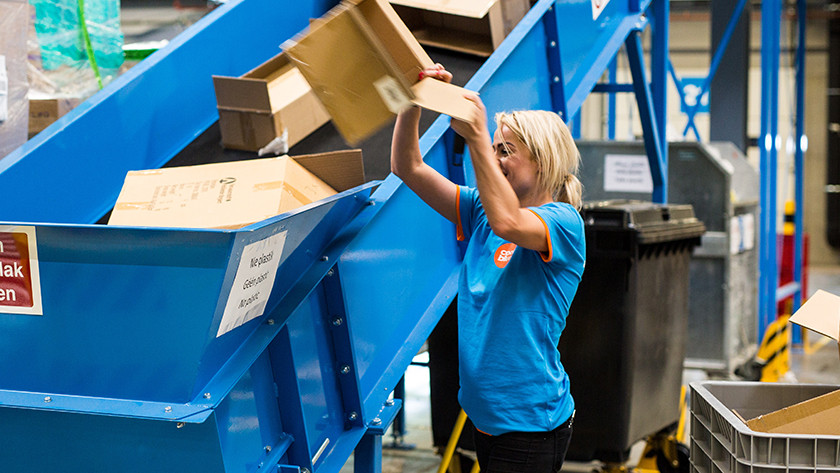 Reduce waste
We try to process all waste that we produce ourselves in a sustainable manner. This way, almost all the waste at our offices and in canteens in the stores, depots, and our warehouse is separated. In 2018, we processed more than 18 million kilos of waste from warehouses, stores, and depots.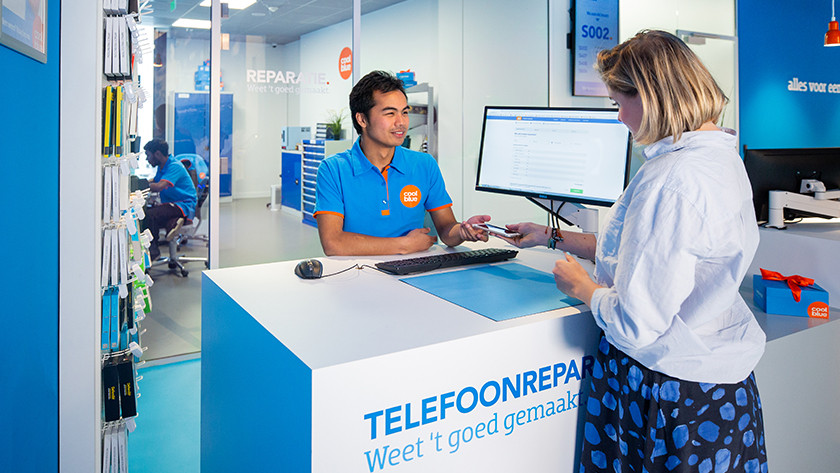 Repairs
We want our customers to be able to increase their product's lifespan. We repair mobile phones, tablets, and laptops via our own repair service CoolblueRepareert. For example, we know that 30% of all mobile phones have broken screen. Everyone drops their phones once in a while. Our own repair service CoolblueRepareert helps our customers extend the lifespan of their products.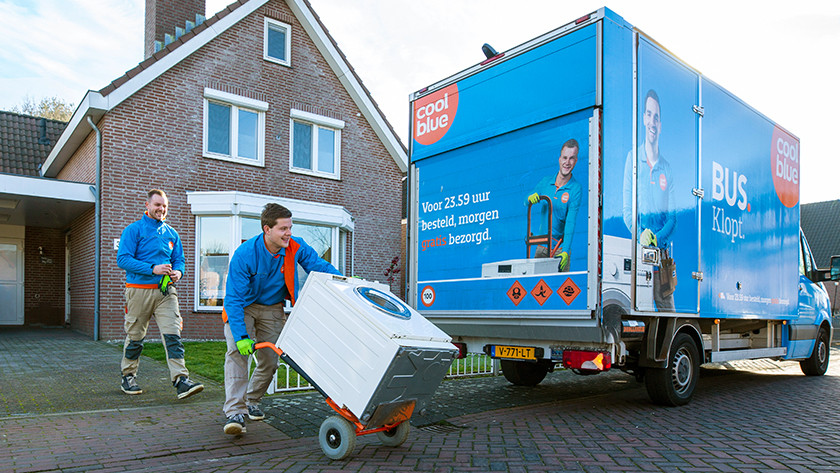 Recycling
We offer our customers several options to recycle their products. For example, if we deliver an order with CoolblueFietst, we can take back small, old products to process them in an environmentally-friendly way. They can also recycle small products through recycling points in our stores. We're not only one of the largest white goods providers, we also recycle more old white goods than any other retailer in the Benelux. If we deliver white goods to a customer, we take the old appliance with us and ensure it's processed in an environmentally-friendly way.
Assortment
We're reducing our own energy consumption every day. But if we can reduce the energy consumption of all households in the Netherlands and Belgium, we can make an even bigger impact. That's why we try to make our own energy consumption, as well as the energy consumption of our customers, as sustainable as possible. We do that by stimulating the sales of energy-efficient products, for example via Coolblue's Green Choice, Second Chance products, and Coolblue Solar Panels.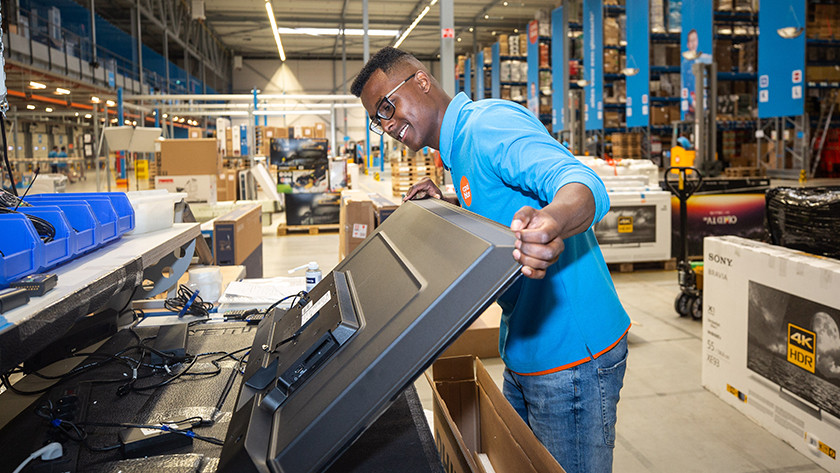 Second Chance
We offer our customers Second Chance products, which are products our customers returned. We inspect them and, if approved, we offer them to our customers with a discount. That way, we can give the products a second chance.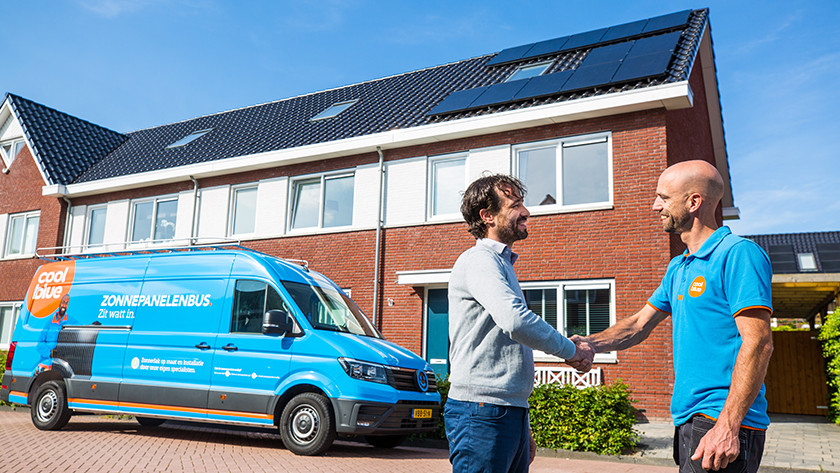 Coolblue Solar Panels
Coolblue now offers solar panels, including installation, to customers. They'll receive personal advice on the best solar panels for them, and real Coolbluers will install their solar panels for them. The customers will start saving money on their energy bill right away and can generate their own green energy.