Philips OneBlade QP6520/30 + 1 Extra Shaving Blade
---
Product information
Thanks to the extra shaver blade, you have enough blades at home for 8 months of shaving.

The OneBlade doesn't make contact with the skin, so you don't damage your skin and reduce the risk of razor burn.

The flexible head follows the contours of your face closely.

The OneBlade doesn't provide an entirely smooth shave.

The device isn't suitable for trimming a long beard.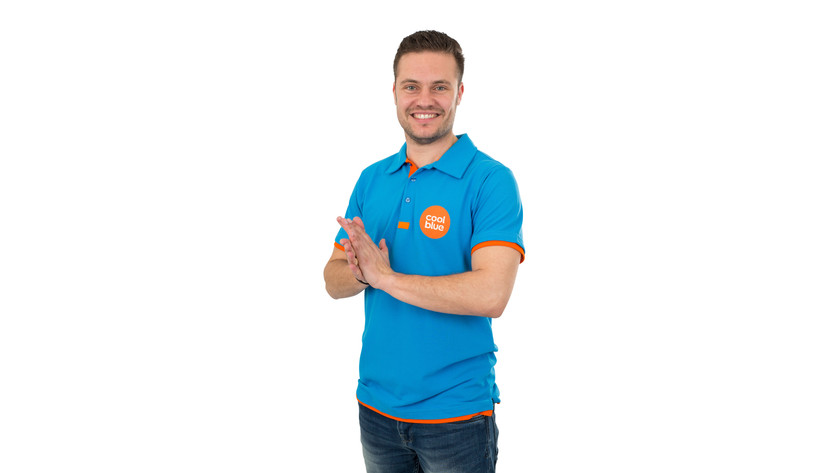 ---
Product description
With the Philips OneBlade QP6520/30 + 1 Extra Razor Blade, you have an electric razor with a beard trimmer attachment at your disposal, with 1 extra razor blade. Nice, because this way, you immediately have enough blades for 8 months of shaving pleasure. We recommend that you replace the blades every 4 months if you use the OneBlade regularly. This way, the blades stay sharp and you prevent shaving irritation or even inflammation in the skin. After each shave, rinse the razor blade under the tap.
Included by default
Philips OneBlade QP6520/30
Adjustable comb attachment 0.4 - 10mm
OneBlade blade (1x)
Storage pouch
Charging dock
---
Reviews
| | | | |
| --- | --- | --- | --- |
| 5 stars | | | |
| 4 stars | | | |
| 3 stars | | | |
| 2 stars | | | |
| 1 star | | | |
Most helpful reviews
Great product

Ihab | 3 December 2020

Waterproof and easy to clean!

Ihab | 3 December 2020

I would recommend it

Dragan Haralambie | 4 October 2020

It is better than any other shaving machines in this price range

Dragan Haralambie | 4 October 2020

Not doing the job as it's advertised, so "VERY BAD".

Mirza Sheheryar Baig | 14 November 2019

Takes a long time to shave.

Only works if moved opposite to the hair grow side. Doesn't shave if moved the same side of the hair grow.

Doesn't give very clean shave. Next day you can easily notice beard hair.

Not at all suitable on the balls. Gives cut.

Please read the cons as above.

Mirza Sheheryar Baig | 14 November 2019

Innovative product

Very nice idea. Hygebnic and easybto clean

Niko Stamogiannis | 27 March 2019

Shaving yes, trimming yes but not to full potential

When you use the trimmer, you can only trim with one side of the blade, leaving the other one untouched. This might make you think twice if you're buying this solely for trimming and not shaving. But I really like that after a certain period of months you can replace the blade for less than 10€ instead of buying a whole new trimmer like Braun ones.

Niko | 16 January 2021

Uitstekend

Scheert ook langere haren weg

Met scheerapparaat werden ik de langere haren niet meegepakt. Moest die nascheren met scheermesje. Nu gaat alles met de one-blade on een keer.

Ton A Souverein | 13 August 2019

Good for stubble or a very short beard, not as good for long

Digital battery level indication

Average shaving performance

Poor trimming performance if used for longer hairs

I purchased this product due to very positive feedback and its capability to shave and trim: it need the 1st option for my cheeks and the 2nd one for the beard.
Unfortunately I discovered that while it works with average quality for shaving, the quality of its trimming is poor for my relatively thick beard: it mostly failed to trim it from approximately 2-2.5cm to the chosen 10mm length. It works better if I choose 6mm length but this is too short for my taste :).
I plan to return or exchange it to a more "traditional" trimmer.

Pioter Nikolski | 11 November 2018

Great looking and performing shaver for a good price

Can actually get a clean shave look

Multiple additions for trimming (beard and body)

All parts come loose, difficult to keep orderly stored

Really like the shaver and the price is OK for what you get. Nothing fancy but does the job and no skin irritation after. Would recommend for sure!

Luka | 16 August 2020

Goed product werkt soepel en scheerd glad

makkelijk schoon te maken

Super product

Youp van Amsterdam | 2 December 2020

Oké apparaat, hele matige mesjes.

Scheert best prima nat en droog

Nieuwe mesjes net zo duur als apparaat

Mesjes zijn ontworpen om snel kapot te gaan

Scheert redelijk glad voor het type apparaat. Weinig last van irritatie.
De mesjes zijn zo ontworpen dat ze bijv. in een toilettas direct afbreken. Nieuwe mesjes kosten naar verhouding belachelijk veel.

Joël | 10 June 2020
Specifications
Product
Product number

747886
Manufacturer code

QP6520/30
Brand

Philips
Warranty

2 years
Warranty type

Carry-in warranty
Trim system
Minimum shaving length

0,4 mm
Maximum shaving length

10 mm
Styling options

Detailing, Smooth shave, Trimming
Trimmer application

Beard
Accessories
Included by default

Standard, Trim attachment
0
User-friendliness
Display
Can be also by used while powered by mains electricity
Usable in the shower
Power
Power supply type

Battery
Battery technology

Lithium-ion
Maximum battery life

90 min
Battery charging time

1 h
Physical properties
Weight

0,3 kg
Height

6,6 cm
Width

22,6 cm
Depth

20,1 cm
Product
Product number

760073
Manufacturer code

QP210/50
Brand

Philips
Warranty

2 years
Warranty type

Carry-in warranty
General properties
Type of razor blade

Replaceable razor blades
Gender adults

Men
Quantity

1
Built-in soap
Number of shaver foils

1
---
Related products
Related products
This is the one

Philips OneBlade QP6520/30 + 1 Extra Shaving Blade