Google Nest Protect V2 Mains power 5-pack
Version
: 5
|
Grid current
---
Product information
Pros and cons
According to our smoke detector expert
Via the Nest app of the smoke detectors, you're always aware of the possible fire hazard in your home.

The combination detector detects both odorless carbon monoxide gas and smoke.

Connect the smoke detectors to other smart devices and let them work together.

Because the detectors operate on AC power, they can only be placed near a socket.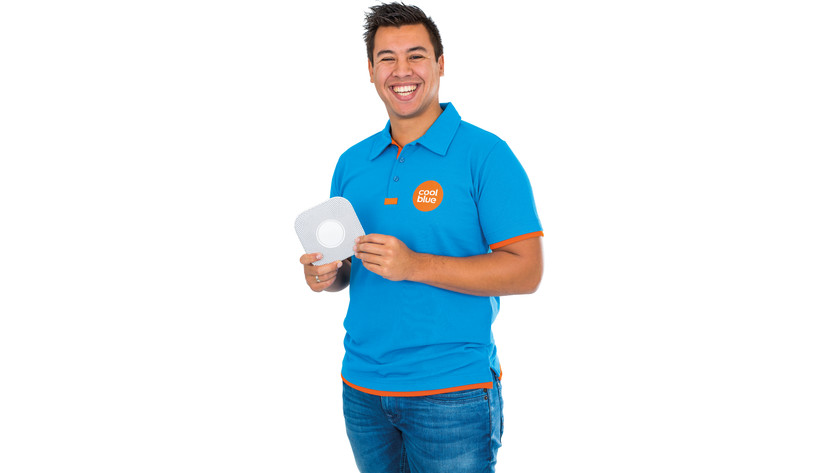 ---
Product description
This Google Nest Protect V2 5-pack has 5 Google Nest smoke and carbon monoxide detectors that are powered via the power grid. This allows you to be aware of any possible smoke development or carbon monoxide leaks in your home, anywhere, anytime. As soon as the smoke and carbon monoxide detector is mounted to your ceiling, you can use the Google Nest app on your smartphone, tablet or smartwatch to operate it. Whenever the detector detects smoke or carbon monoxide, it signals you by means of a female voice of 70 decibels. This voice tells you exactly where in the house the danger has been found. The app also keeps you up to date with respect to low battery status or sensor outages. Use WiFi to connect the Google Nest Protect V2 to other Google Nest products, like the Google Nest thermostat and the Google Nest IP camera. This way, you get more benefits from the separate products. A green light will switch on as soon as the motion sensor detects movement in the dark. The Google Nest Protect V2 Duo Pack (AC Power) runs on 230V and 3 AA batteries that are included by default. Note: The back of the Nest on AC power protrudes about half a centimeter. This makes it impossible to install the detector directly to the ceiling, so you have to mount it to a contact point.
Included by default
Manual

(1.61 MB)

Battery (3x)
Welding clamp (3x)
Screw (4x)
Mounting support
230V cable plug
Introductory guide
Tips for using this product
Read our tips and find out all about how to set up your product and use it the right way.