Philips OneBlade QP2630/30 + 3 Extra Shaver Blades
Can be picked up even faster
---
Product information
With 3 extra shaver blades, you get enough to shave yourself for a year.

You can also use the trimmer dry, wet, or with shaving foam for an extra skin-friendly shave.

With a battery life of 60 minutes, you have enough time to shave your entire body.

The OneBlade doesn't provide a completely smooth shave, so you have to shave more often.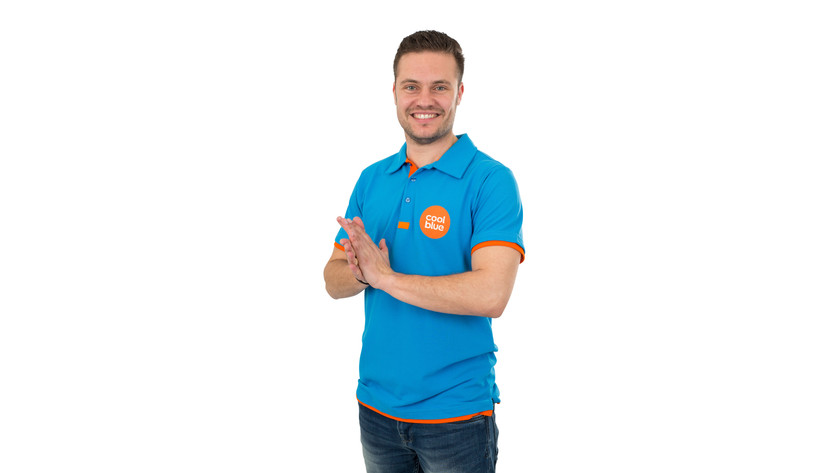 ---
Product description
With the Philips Oneblade QP2630/30 + 3 Extra Shaver Blades, you get enough shaver blades in one go to be able to shave for over a year. And without having to buy new blades. This is handy, because you'll always have a stock and won't have to shave with a dull blade. With this Oneblade you don't just shave and trim your beard, but also your body hair. That is because the trimmer includes different comb attachments that are suitable for different body parts. You can use the trimmer for both a dry and a wet shave, to ensure a skin-friendly shave.
Included by default
Philips OneBlade Face + Body QP2630/30
Manual

(1.06 MB)

Comb attachment 1mm
Comb attachment 2mm
Comb attachment 3mm
Comb attachment 4mm
OneBlade blade for facial hair
OneBlade blade for body hair
Body comb 3mm
Skin protection cover
Storage pouch
Charger
---
Reviews
| | | | |
| --- | --- | --- | --- |
| 5 stars | | | |
| 4 stars | | | |
| 3 stars | | | |
| 2 stars | | | |
| 1 star | | | |
Most helpful reviews
Great product

Ihab | 3 December 2020

Waterproof and easy to clean!

Ihab | 3 December 2020

I would recommend it

Dragan Haralambie | 4 October 2020

It is better than any other shaving machines in this price range

Dragan Haralambie | 4 October 2020

Not doing the job as it's advertised, so "VERY BAD".

Mirza Sheheryar Baig | 14 November 2019

Takes a long time to shave.

Only works if moved opposite to the hair grow side. Doesn't shave if moved the same side of the hair grow.

Doesn't give very clean shave. Next day you can easily notice beard hair.

Not at all suitable on the balls. Gives cut.

Please read the cons as above.

Mirza Sheheryar Baig | 14 November 2019

Innovative product

Very nice idea. Hygebnic and easybto clean

Niko Stamogiannis | 27 March 2019

Shaving yes, trimming yes but not to full potential

When you use the trimmer, you can only trim with one side of the blade, leaving the other one untouched. This might make you think twice if you're buying this solely for trimming and not shaving. But I really like that after a certain period of months you can replace the blade for less than 10€ instead of buying a whole new trimmer like Braun ones.

Niko | 16 January 2021

Uitstekend

Scheert ook langere haren weg

Met scheerapparaat werden ik de langere haren niet meegepakt. Moest die nascheren met scheermesje. Nu gaat alles met de one-blade on een keer.

Ton A Souverein | 13 August 2019

Good for stubble or a very short beard, not as good for long

Digital battery level indication

Average shaving performance

Poor trimming performance if used for longer hairs

I purchased this product due to very positive feedback and its capability to shave and trim: it need the 1st option for my cheeks and the 2nd one for the beard.
Unfortunately I discovered that while it works with average quality for shaving, the quality of its trimming is poor for my relatively thick beard: it mostly failed to trim it from approximately 2-2.5cm to the chosen 10mm length. It works better if I choose 6mm length but this is too short for my taste :).
I plan to return or exchange it to a more "traditional" trimmer.

Pioter Nikolski | 11 November 2018

Great looking and performing shaver for a good price

Can actually get a clean shave look

Multiple additions for trimming (beard and body)

All parts come loose, difficult to keep orderly stored

Really like the shaver and the price is OK for what you get. Nothing fancy but does the job and no skin irritation after. Would recommend for sure!

Luka | 16 August 2020

I was positively surprised

Hair bald shaving ( good too )

The pouch is handy (fits all)

Maybe too light ? :-) Easy to slip from your hands !

I was recommended this product by a friend.. I wasn't really convinced when I saw the product (how small it was and if the blades will clean shave as advertised) but I made the right choice to follow my friend's advice and buy the product ! Super positive

bashe saint-hilaire | 29 April 2021

Goed product werkt soepel en scheerd glad

makkelijk schoon te maken

Super product

Youp van Amsterdam | 2 December 2020
Specifications
Product
Product number

825707
Manufacturer code

QP230/50
Brand

Philips
Warranty

2 years
Warranty type

Carry-in warranty
Product
Product number

825704
Manufacturer code

QP2630/30
Brand

Philips
Warranty

2 years
Warranty type

Carry-in warranty