Sphero Mini Activity Kit
---
Product information
Key specs
Compatible with smartphone / apps
Compatible with operating system

Android, iOS
Compatible with Android version

Android 5.0 Lollipop, Android 5.1 Lollipop, Android 6.0 Marshmallow, Android 6.0.1 Marshmallow, Android 7.0 Nougat, Android 7.1 Nougat, Android 8.0 Oreo, Android 9.0 Pie
Compatible with iOS version

iOS 10.0, iOS 11.0, iOS 12.0
| | |
| --- | --- |
| Compatible with smartphone / apps | |
| Compatible with operating system | Android, iOS |
| Compatible with Android version | Android 5.0 Lollipop, Android 5.1 Lollipop, Android 6.0 Marshmallow, Android 6.0.1 Marshmallow, Android 7.0 Nougat, Android 7.1 Nougat, Android 8.0 Oreo, Android 9.0 Pie |
| Compatible with iOS version | iOS 10.0, iOS 11.0, iOS 12.0 |
---
Pros and cons
According to our robot expert
Play games and complete challenges with your own robot.

Learn to code while playing via the Sphero app.

Build your own track with the included accessories.

The Sphero Mini is quite small, just a bit bigger than a ping pong ball.

You have less extensive options than with the Sphero BOLT.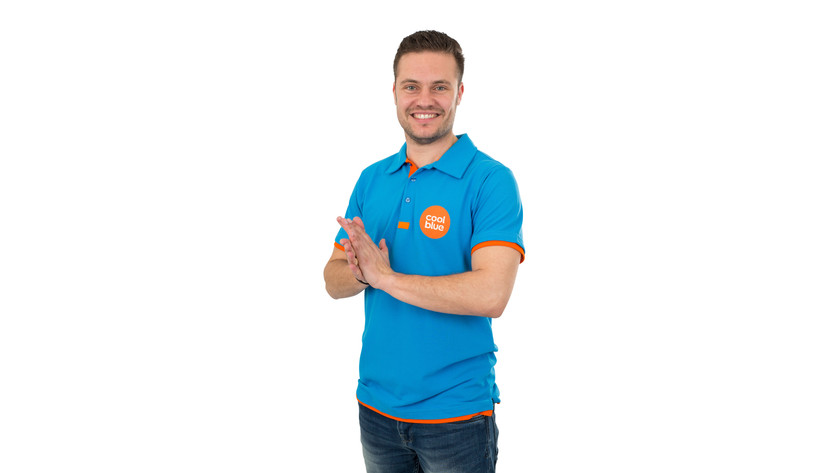 ---
Description
Play games with a mini robot and learn coding while playing with the Sphero Mini Activity Kit. This robot is one from the category "small but powerful". This small robot contains advanced software that you control via your smartphone or tablet. You control the Sphero robot via the Sphero app. Build a course with the included pawns, arches, and barriers and send your bionic ball through it. You can also build a simple code and let the Sphero follow a route on its own. The 15 included maps with suggested activities will help you on your way. Slalom carefully between pawns or just knock over an entire construction. You start by dragging some blocks in a well-organized interface, but as you become more adept, you can even write your own scripts with JavaScript. Don't feel like coding for a while? Play one of the mini games in the Sphero app.
Play games with a mini robot and learn coding while playing with the Sphero Mini Activity Kit. This robot is one from the category "small but powerful". This small robot contains advanced software that you control via your smartphone or tablet. You control the Sphero robot via the Sphero app. Build a course with the included pawns, arches, and barriers and send your bionic ball through it. You can also build a simple code and let the Sphero follow a route on its own. The 15 included maps with suggested activities will help you on your way. Slalom carefully between pawns or just knock over an entire construction. You start by dragging some blocks in a well-organized interface, but as you become more adept, you can even write your own scripts with JavaScript. Don't feel like coding for a while? Play one of the mini games in the Sphero app.
Included by default
Manual
1 Sphero Mini Robot ball
15 cards with ideas for activities
Accessories to build a course
USB cable
Included by default
1 Sphero Mini Robot ball
15 cards with ideas for activities
Accessories to build a course
USB cable
Key specs
Compatible with smartphone / apps
Compatible with operating system

Android, iOS
Compatible with Android version

Android 5.0 Lollipop, Android 5.1 Lollipop, Android 6.0 Marshmallow, Android 6.0.1 Marshmallow, Android 7.0 Nougat, Android 7.1 Nougat, Android 8.0 Oreo, Android 9.0 Pie
Compatible with iOS version

iOS 10.0, iOS 11.0, iOS 12.0
| | |
| --- | --- |
| Compatible with smartphone / apps | |
| Compatible with operating system | Android, iOS |
| Compatible with Android version | Android 5.0 Lollipop, Android 5.1 Lollipop, Android 6.0 Marshmallow, Android 6.0.1 Marshmallow, Android 7.0 Nougat, Android 7.1 Nougat, Android 8.0 Oreo, Android 9.0 Pie |
| Compatible with iOS version | iOS 10.0, iOS 11.0, iOS 12.0 |
---
---
Alternatives
| | | |
| --- | --- | --- |
| | Current product | |
| Price | 96,99 | 59,95 |
| Compatible with Android version | Android 5.0 Lollipop, Android 5.1 Lollipop, Android 6.0 Marshmallow, Android 6.0.1 Marshmallow, Android 7.0 Nougat, Android 7.1 Nougat, Android 8.0 Oreo, Android 9.0 Pie | Android 6.0 Marshmallow |
| Compatible with iOS version | iOS 10.0, iOS 11.0, iOS 12.0 | iOS 10.0, iOS 11.0, iOS 12.0, iOS 13.0, iOS 14.0 |
| Compatible with operating system | Android, iOS | Android, iOS |
Specifications
Product
Product number

841793
Manufacturer code

M001RW2
Brand

Sphero
Warranty

2 years
Warranty type

Carry-in warranty
Old product returned for free
Properties
Color

Transparent
Compatible with operating system

Android, iOS
Compatible with Android version

Android 5.0 Lollipop, Android 5.1 Lollipop, Android 6.0 Marshmallow, Android 6.0.1 Marshmallow, Android 7.0 Nougat, Android 7.1 Nougat, Android 8.0 Oreo, Android 9.0 Pie
Compatible with iOS version

iOS 10.0, iOS 11.0, iOS 12.0
Children's theme

None
Made for brand

Universal
Controlled via app
Controlled via Windows app
Controlled via Android app
Controlled via Apple app
Compatible with smartphone / apps
---