Duux Tag White + Fragrance oils
---
Product information
Pros and cons
According to our humidifier expert
You can spread a wonderful fragrance right away, because you get a bottle of lavender fragrance oil.

The water tank is removable and you can easily refill it under the faucet.

Thanks to its compact size, this humidifier fits into any room.

This is a humidifier, this product doesn't clean the air.

You need a separate hygrometer, because this humidifier doesn't measure the humidity.

This humidifier can splash a little and is less suitable to place on wooden surfaces.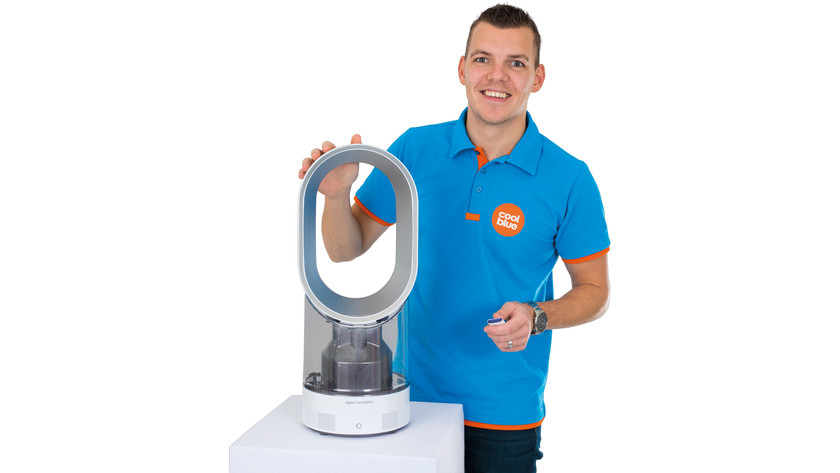 ---
Product description
With the Duux Tag White + Fragrance Oils, you humidify the air while spreading a wonderful lavender scent. The humidifier spreads 250 milliliters of visible mist per hour through an area of up to 30m2. The water tank has a capacity of 2.5 liters and is removable. That is useful, because you can easily refill it under the faucet. Thanks to the water level indicator, you'll be notified when the water tank is empty, so you know exactly when to refill it. The humidifier is relatively quiet with a noise level of 34dB. This means you can easily place it in the bedroom.
Note: a humidifier needs a few days to get the humidity at the right level. As a result, the water tank runs empty faster during the first days.
Included by default
Duux Aromatherapy Lavender
Duux Tag White
---
Reviews
| | | | |
| --- | --- | --- | --- |
| 5 stars | | | |
| 4 stars | | | |
| 3 stars | | | |
| 2 stars | | | |
| 1 star | | | |
Most helpful reviews
Not reliable

MCL | 19 August 2020 | In the version: White | No accessories

Unfortunately this product stopped working after 21 days of reception.

MCL | 19 August 2020 | In the version: White | No accessories

Perfect

Sofia Domashenkina | 12 January 2021 | In the version: White | No accessories

night light from the bottom

I bought two for both rooms - white and black!

Sofia Domashenkina | 12 January 2021 | In the version: White | No accessories

would buy it for small homes

Manjari Sahu | 14 October 2020 | In the version: Black | No accessories

Great design - blends with any house corner

In a world of overly design humidifiers - this product is minimal, sleek, and fits into your house. It makes no noise whatsoever, and no splashes of mist or water around. The black finish looks very nice. Works well - the dryness in our house has decreased already.

Manjari Sahu | 14 October 2020 | In the version: Black | No accessories

When it works it's fine, but it does not always work

I chose a second chance product, so that may be the issue. However, after a few weeks it stopped working properly. During the night, I regularly have to turn the power off and on again for it start working again, even if the tank is still about half or 3/4 full. I can see that it struggles to blow the mist out. I clean it regularly, also changed the filter, but that did not help.

MG | 2 December 2020 | In the version: Black | No accessories

Good buy for a smaller appartment

Easy to refill with water

Great

stephanie Louw | 4 January 2021 | In the version: Black | No accessories

I like it

Good product for its money plus very good designed

Alina Galetcaia | 15 December 2020 | In the version: Black | No accessories