Apple TV HD - 32GB + BlueBuilt HDMI Cable Nylon 1.5 Meter Black + 90° Adapter
Version
: Full HD (1080p)
|
32 GB
|
HDMI cable
---
Product information
Pros and cons
According to our media player expert
With this bundle, you can immediately get started with your Apple TV and start watching your favorite movies and series on the Apple TV.

Watch your favorite movies, series, and documentaries from streaming services like Apple TV+, Netflix, and Videoland.

Via AirPlay, you can easily mirror the content of your iPhone or iPad, for example photos or music, to your Apple TV.

Unlike comparable models, Apple TV HD doesn't support 4K HDR screen resolution.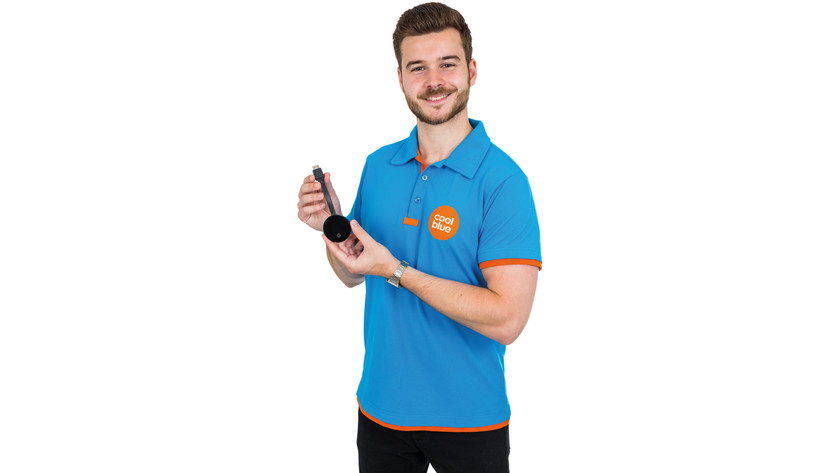 ---
Product description
Get started with your new Apple TV HD with the Apple TV HD - 32GB + BlueBuilt HDMI Cable Nylon 1.5 Meter Black + 90° Adapter bundle. Connect the Apple TV to your television with the HDMI cable and immediately enjoy your favorite movies and series in HD resolution. You can easily download your favorite apps on your Apple TV via the App Store. Ask Siri to look up movies from the 1980s and Siri will collect them from all the streaming services. You can mirror your laptop or iPhone screen to the Apple TV via AirPlay. Very useful when you have to give a presentation or share holiday photos with your friends.
Included by default
Apple TV HD - 32GB
BlueBuilt Hdmi Cable Nylon 1.5 Meter Black + 90 ° Adapter