Eufy by Anker Eufycam 2 5-Pack
Version
: 5
|
Base station
Choose the version of your product
Available for pickup even sooner
---
Product information
Pros and cons
According to our IP camera expert
The camera stores footage locally, so you don't need a cloud subscription or SD card to look at your recorded footage.

Thanks to the powerful magnet, you can place the camera anywhere.

This camera can distinguish people, animals, and objects.

The battery life decreases if you use the camera more than 5 minutes per day.

The storage capacity is limited to 16GB.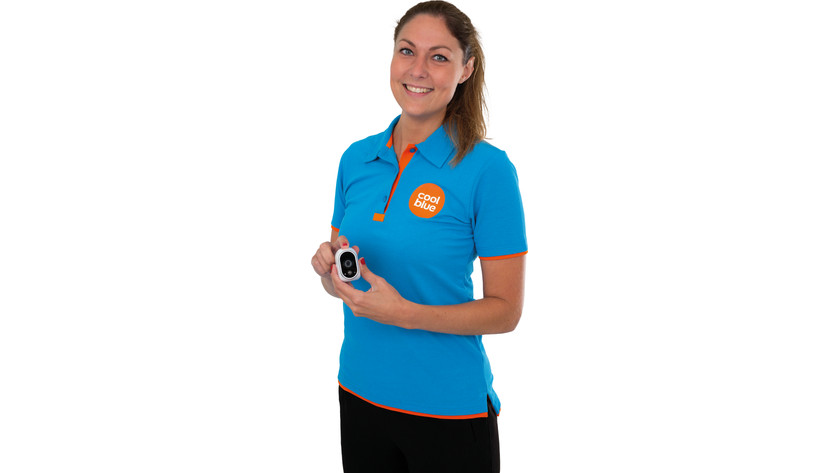 ---
Product description
This Eufycam 2 5-pack contains 5 cameras that allow you to monitor different places indoors or outdoors. The camera can be linked to Alexa, Google Assistant, and Apple HomeKit. This means you can also control it with your voice. It has improved night vision and a motion sensor. This recognizes people, so the camera doesn't record unnecessarily when there is an animal nearby. The range of the cameras is longer. This way, the signal stays strong, even at a greater distance from the base station. The Eufycam 2 stores footage locally and you can watch the recorded footage through a secure connection in the app. This means you don't need a cloud subscription to store footage. The built-in battery lasts a year with average use. After that, you can recharge it.
Tips for using this product
Read our tips and find out all about how to set up your product and use it the right way.

---
Highlighted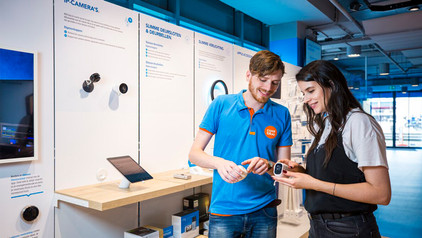 ---
Reviews
| | | | |
| --- | --- | --- | --- |
| 5 stars | | | |
| 4 stars | | | |
| 3 stars | | | |
| 2 stars | | | |
| 1 star | | | |
Most helpful reviews
Looks like a nice product, but doesn't film straight from th

Cees | 22 May 2020 | In the version: 3 | Base station | Automatically translated from Dutch

easy to install

good image quality

battery life

app works well

poor motion detection: only sees sideways motion!

recording often starts too late (if someone already leaves)

First experience was very good, clear picture, easy to install and (according to specifications) a good battery life. A big advantage is that there is no subscription. It would be nice if Coolblue could also include this as a filter option. It was a requirement for me.

Unfortunately, after some more testing, a major drawback came to light, the camera only appears to register sideways movement. When you walk right up to a camera, it won't turn on; so nothing is recorded. We were able to drive two cars out of the driveway without any notification from the camera. I was able to walk up to the camera and remove it, without registration. Only about five seconds later the theft alarm went off and the recording started. I came across this on the Eufy forum as a drawback.
In addition, the recordings often start too late, even when I set maximum sensitivity.

I am therefore sending the cameras back unfortunately, now looking for another system.

Cees | 22 May 2020 | In the version: 3 | Base station | Automatically translated from Dutch

Great to use, I say buy!

Joop | 26 November 2020 | In the version: 3 | Base station | Automatically translated from Dutch

Real but also really wireless

Sharp image

Super easy to use and install

Handy comprehensive app

Anti theft protection

The battery does not last 365 days on a single charge

The range is reasonable but not super large

Installing the camera is super easy.
The Eufy app is nice and clear and you can arrange a lot in the app.
Some examples:
You can set the detection to your liking, fast detection, detect a certain part of the image, only detect people and no other movements (Super handy if the neighbor cat takes a walk through your garden at night)
You can also set how long a camera records when it detects movement, if there is movement you will receive a notification on your mobile with that video. (Of course you can also watch live and listen with the cameras)
You connect the cameras wirelessly to the HomeBase and you connect it to your modem or via Wiffi, which is also very useful if you want to hang the cameras in the back of your garden, because otherwise it is too far away and the HomeBase cannot make contact. with the camera (depending on how deep the garden is of course)
20 meters from the HomeBase to the camera is approximately the maximum distance (Is there a bit how many walls are in between, in this case 1 wall.)
To hang the cameras, 2 types of suspension systems are supplied, one is a magnet connection and the other a screw connection (both work excellently).

And then the battery, that's what I was most curious about.
I deliberately waited to write a review until a camera was empty, because honestly say 365 days on a battery, that sounds too good to be true, doesn't it? And that's pretty much it in practice.
We have had the cameras for a good 4 months now and a camera was empty after 3 months (Charging is super easy, just plug the supplied cable into the Homebase and after 8 hours you can use it again for quite a few months.)
So if you watch live for about 3 minutes every day and there are about 8 movements on a day that you receive a message about, then it will be empty after 1 quarter.
The 365 days might well be possible, but then you should not watch live and set the recording duration and the detection sensitivity very low.
- What is super handy is the anti-theft detection. So if there is some miscreant who is at your camera, he will start to howl loudly. (The siren sounds on the HomeBase and the camera.)
- And Eufy has a whole range of products that you can all link to the HomeBase, such as a camera doorbell, a complete burglar alarm, motion detectors, separate cameras that you can buy later, in short you can go all out with Eufy.

The conclusion of the whole story: We are very happy with it and would not want to be without it.

Joop | 26 November 2020 | In the version: 3 | Base station | Automatically translated from Dutch

Excellent value for money

Michel | 15 March 2020 | In the version: 2 | Base station | Automatically translated from Dutch

Simple installation

No mandatory cloud storage

Simple to use

Appropriate image

Build quality

Clear and well-functioning app. Images are stored on an internal memory (base station). Viewing and possibly deleting recordings is a piece of cake. Wide viewing angles (just take the time to find the right mounting location, otherwise mounting itself is very simple). Good quality recordings (note: do not place the camera higher than +/- 3.5 meters; higher is at the expense of image quality). Battery life is still too short to have a good picture, but 1st impression is very good (significantly better than rubbish from Ring based on personal experience). Tip; connect base station to Apple homekit; then you see the battery % of the camera immediately, in the app you only see the number of 'bars' of the remaining battery capacity. So far (after 1 week in possession) excellent product. An extra 3rd camera on order! ps; Please inform your neighbors if this is the case as (in my case) there is an adjacent driveway.

Michel | 15 March 2020 | In the version: 2 | Base station | Automatically translated from Dutch

superrrrr

Nice image quality

Many setting options

No subscription costs

Automatic alarm (can be switched off)

Previously had the Ring doorbell and camera. Eufy is really better in every way

F.W | 22 April 2021 | In the version: 2 | Base station | Automatically translated from Dutch

A very accessible, simple, but complete solution!

Very easy installation

Coming soon with HomeKit Secure Video

Battery lasts a very long time

Can automatically switch on certain lamps with HomeKit upon motion detection

The motion sensor does not detect motion in the top 1/3 of the frame, so motion is not recorded there

Thanks to the battery and therefore the absence of cables, the installation is very easy.

Robbert | 18 April 2020 | In the version: 3 | Base station | Automatically translated from Dutch

A quick fix for a bit of security? To do!

Quick installation, no wiring!

Neatly packaged

wide view

Quite a few settings for recordings

Good detection

Translation into Dutch when setting is not correct

No pre-alarm time

Night light LEDs bright (number plate not displayed)

Extra batteries would be useful

I think this is a good product that helps to ward off unwanted figures. I think it contributes to preventive measures against burglary. The image of the camera is very wide, which means that details can be lost. The installation is very simple, but there is a mistake in the Dutch translation. You must first register the camera before placing it at your chosen location. This is good in English and German. The daytime image is very clear!

Egon | 22 May 2020 | In the version: 3 | Base station | Automatically translated from Dutch