Eufycam 2 Pro 3-pack + Video Doorbell Battery
Version
: 3
|
Base station, Doorbell
Choose the version of your product
Sold out online
Available for pickup
Be the first to know when this product is in stock
---
Product information
Pros and cons
According to our IP camera expert
Thanks to the 2K resolution, the image of the camera is sharper than that of cameras with Full HD resolution.

Because the cameras and doorbell store images locally, you don't need a cloud subscription or an SD card to view footage.

The cameras and doorbell distinguish between people, animals, and objects.

The battery life decreases if you use the camera more than 5 minutes per day.

The storage capacity of the base station is limited to 16GB.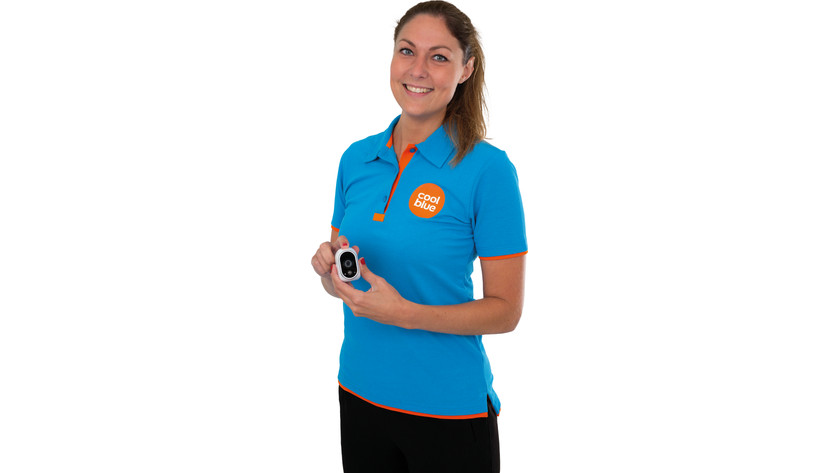 ---
Product description
Secure your house from the front door to the garden with this set of 3 Eufycam 2 Pro Cameras and the Eufy Video Doorbell. All IP cameras and the doorbell in this set are fully wireless. This means you can place them anywhere where you get reception of the included base station. Thanks to the 2K resolution of the cameras, you'll record extremely sharp videos. The powerful batteries ensure you can use the devices for 180 days and the cameras for a year without charging them. You can store the footage locally and securely, so you don't need a subscription to view footage. Pair the cameras and doorbell with Apple HomeKit, so you can control them via Siri.
Included by default
Eufy by Anker Video Doorbell Battery
Manual

(6.36 MB)

AC adapter
Mounting plate
Wedge of 15 inches
Extension wires
Plugs
Screws
Release pin
Eufy by Anker Eufycam 2 Pro 3-pack
Manual

(9.95 MB)

Eufy Homebase 2
Network cable
AC adapter
Charging cable
Magnetic mount (3x)
Screws (6x)
Plugs (6x)
Warning sticker
Tips for using this product
Read our tips and find out all about how to set up your product and use it the right way.

---
Highlighted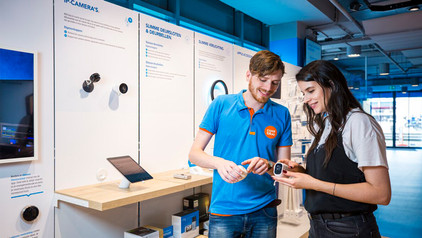 ---
Reviews
| | | | |
| --- | --- | --- | --- |
| 5 stars | | | |
| 4 stars | | | |
| 3 stars | | | |
| 2 stars | | | |
| 1 star | | | |
Most helpful reviews
The perfect cameras to secure your home and garden!

Mitch Jaspers | 27 November 2020 | In the version: 3 | Base station | Automatically translated from Dutch

2K video quality (in Eufy app)

Installation is easy

Collaboration with, for example, Apple HomeKit (and homekit secure video)

Wireless and it works perfectly

Many settings are possible, so you can set it entirely according to your wishes

Not discovered yet

After doing a lot of research between the different cameras on the market, we finally opted for the Eufy 2 pro 3-pack + doorbell.

Delivery was as I am used to from Coolblue. Ordered in the evening and the next morning Post NL was already at my door with my package. We always have to wait and see what kind of creative things are on the Coolblue box and it gave me a big smile again!

When I opened my package, I immediately noticed that I made the right choice. You can feel that Eufy products are of high quality in everything.

The installation of both the doorbell and cameras is super easy. The Eufy app works great and there are plenty of options. So take your time to set up the cameras to your liking.

The image quality is very good, both during the day and at night. Please note: in the Eufy app the image quality is 2K. If you use the cameras in combination with Apple HomeKit, the image quality in Apple's Home app is unfortunately only 1080. It would be nice if Apple would support this in the future. You can of course use the Eufy app and Home app side by side, so you can use the best of both.

The detection of the cameras is very good, although I do live in a quiet street so if there is movement I immediately receive a notification on my phone. Notifications always come to my phone within seconds so that's totally great.

Unfortunately I can't say anything about the battery life yet, but I assume that it will last for the time being.

My house is currently equipped with 3 cameras, but I'm even considering buying one more. Then all corners are covered and the cameras can work together perfectly.

Are the cameras recommended? Yes, in my opinion these are the perfect cameras to secure your house, shed and garden.

Mitch Jaspers | 27 November 2020 | In the version: 3 | Base station | Automatically translated from Dutch

Ideal wireless solution

Koen Dhooge | 7 February 2021 | In the version: 3 | Base station | Automatically translated from Dutch

Housing quality

Easy installation

Customizability in the app

Wireless range

The sturdy housing immediately catches the eye when you take it out of the packaging. Cameras are strikingly white yet subtle. Thanks to the app, a motion/notification zone can be set. This one works perfectly. Everything can be adjusted as desired in the app, which is in Dutch. Installation is child's play, connecting to the Homebase 2 is super easy! Image quality can also be adjusted, but is also automatically determined by the connection speed. Everything connects via the Homebase's WiFi, which really reaches far! No more hassle with cables. Battery seems to last a long time (not even a single percent gone after 1 week of use).

Koen Dhooge | 7 February 2021 | In the version: 3 | Base station | Automatically translated from Dutch