Netgear Orbi RBK753 Multi-room WiFi 4-pack
---
Product information
Coolblue's Choice
This product is our choice for a high-end multi-room WiFi system for houses starting at 100m².
---
Pros and cons
According to our Router expert
Multi-room WiFi allows you to create 1 large WiFi network with a strong signal throughout your house.

This router supports WiFi 6, so you can set up a faster connection and have better coverage.

With a simultaneous tri-band router, you can set up 3 wireless networks at the same time.

You'll need suitable devices if you want to all the benefits of WiFi 6, otherwise you won't get a higher speed.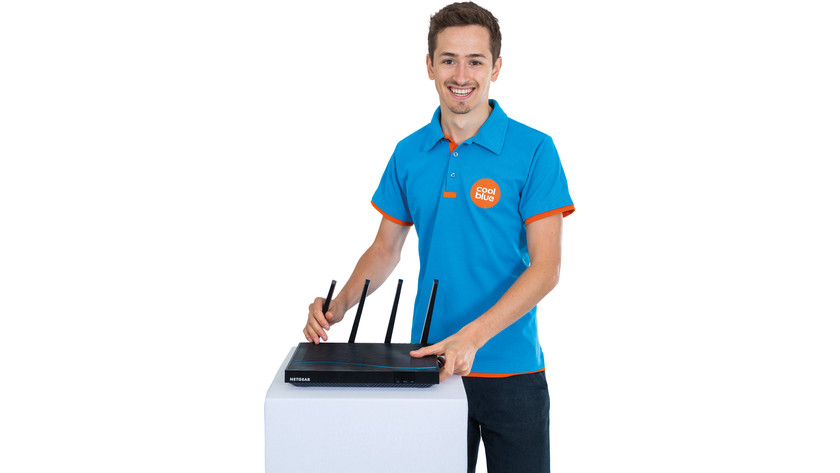 ---
Product description
The Netgear Orbi RBK753 4-pack WiFi 6 Multi-room WiFi system provides your entire house with wireless internet. This way, you get a good connection from your living room to the attic and from the pantry to the bedroom. This set supports WiFi 6, so you can set up faster connections that with a standard multi-room WiFi system. With 4 stations, the set offers enough coverage for a house of about 130m² and hard walls. The system has enough capacity to handle up to 8 streams simultaneously. In addition, you can connect dozens of devices to the internet at the same time. Easily switch on parental controls, so your children can go online safely. Or connect it to Google Assistant and operate the WiFi network with voice commands.
Included by default
Netgear Orbi RBK753 Multi-room WiFi 3-Pack
Manual
Network cable (1x)
AC adapter (3x)
Netgear Orbi RBS750 Multi-room WiFi Expansion
Manual

(1.29 MB)

Power adapter
---
Visit one of our stores, also by appointment
Get advice from an expert

We have stores in Amsterdam, Arnhem, The Hague, Eindhoven, Groningen, Haarlem, Leiden, Rotterdam, Tilburg, and Utrecht