Starter Pack - Samsung Galaxy S21 Ultra 128GB Silver 5G
---
Product information
Pros and cons
According to our mobile phone expert
You can get started right away with the included trio charger and LED book case.

With the double telephoto lens, you can zoom in up to 10 times without losing quality.

You can use this powerful device for the most demanding apps and 3D games.

The large 6.8-inch screen is difficult to operate with one hand.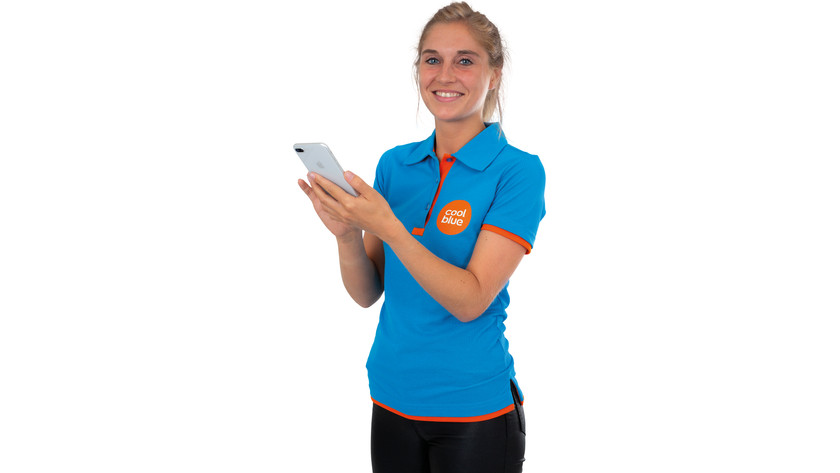 ---
Product description
With the Samsung Galaxy S21 Ultra starter pack, you can protect your new device and charge it wirelessly. With the trio charger, you can also charge a Samsung smartwatch and wireless earbuds at the same time as your device. The LED lights are integrated in the front of the included case. You'll see a pattern appear when you receive a call or a message. The S21 Ultra is the top device from the S21 series. The large 6.8-inch Quad HD screen is clear and sharp, but it's difficult to operate with one hand. The 128GB storage memory has enough space for your apps and files. In addition, you can also take clear photos and 8K videos at night with the various cameras. The large 5000mAh battery can easily last a day. Thanks to the Exynos 2100 processor and 12GB RAM, the S21 Ultra is one of the most powerful smartphones of the moment.
Included by default
Samsung Galaxy S21 Ultra 128GB Silver 5G
Manual
USB-C to USB-C cable
Plastic screen protector (pre-applied)
Samsung Trio Wireless Charger 9W Black
Manual
USB-C cable
Charger
Help after purchase
Read our tips and find out all about how to set up your product and use it the right way.

---
Reviews
| | | | |
| --- | --- | --- | --- |
| 5 stars | | | |
| 4 stars | | | |
| 3 stars | | | |
| 2 stars | | | |
| 1 star | | | |
Most helpful reviews
Uitermate positief

joop Geurts | 5 February 2021 | In the version: Black | 512 GB | No accessories

Batterij gaat 2,5 dagen mee met medium gebruik

Voelt kwalitatief goed aan

Redelijk aan de prijzige kant

Extra SSD niet mogelijk, maar daar voor heb je de 512GB versie voor

Erg positief, ik maakte me zorgen om het grote scherm van 6,8" dat dit wennen zou worden sinds mijn vorigen toestel 5,5" was maar hier wende ik gelijk aan.

joop Geurts | 5 February 2021 | In the version: Black | 512 GB | No accessories

Best Android currently on the market albeit not flawless

harry | 28 May 2021 | In the version: Black | 256 GB | No accessories

Fantastic phone but not flawless. Battery is excellent and so is the camera. Weight and size might be an issue for some. The Exynos variant is not as good as the Snapdragon variant but we know that already from previous variants. A shame they removed the microsd slot. Cost cutting? Phone feels fast and has enough RAM (for now, after a few months of usage that will change). Zero accessories in the box besides a usb c cable. We, the customers, are stupid for letting those companies make fun of us, alas...How much would it cost them to add a charger and headset? Has fast charging but not as fast as others as it's rated at 25W only.

harry | 28 May 2021 | In the version: Black | 256 GB | No accessories

Amazing phone !

Petcuta Adina Ileana | 19 February 2021 | In the version: Black | 128 GB | No accessories

10+ for the screen quality, bright and vibrant !

Amazing camera, sharp photos and incredible zoom

The processing speed is incredible fast

One UI 3.1 is super nice, user-friendly

The battery life is better than S20 series but still not enough

The price is really high and is devalues quickly

An amazing phone, super fast with a nice design and a screen
vibrant that makes a difference. The sound of the speakers is strong, the quality of the materials is premium and the battery lasts longer than in the previous series. Samsung innovates every year and comes with new features, design, and processing power, but launching two or three high-end products a year makes the price drop dramatically. If you want to sell it in a few months, the price will already drop by about 50%.

Petcuta Adina Ileana | 19 February 2021 | In the version: Black | 128 GB | No accessories

I strongly suggest this phone for everyone who likes photogr

I really like the phone, the camera and screen are amazing.

Milos Dukic | 28 April 2021 | In the version: Black | 256 GB | No accessories