Ring Stick Up Cam Plug-in Black Duo Pack
Version
: Plug-In
|
Black
|
2
Choose the best one for you
Be the first to know when this product is in stock
---
Product information
Pros and cons
According to our IP camera expert
Thanks to WiFi, you don't need any network cables to connect the cameras.

With the built-in microphone and speaker, you can talk to the people on camera remotely.

These IP cameras are plug & play, which means you can easily set them up via the app.

You need a good WiFi signal where you set up the cameras, but you can create a strong WiFi network near your camera with a WiFi extender.

You need a Ring Protect subscription to store footage and review it later.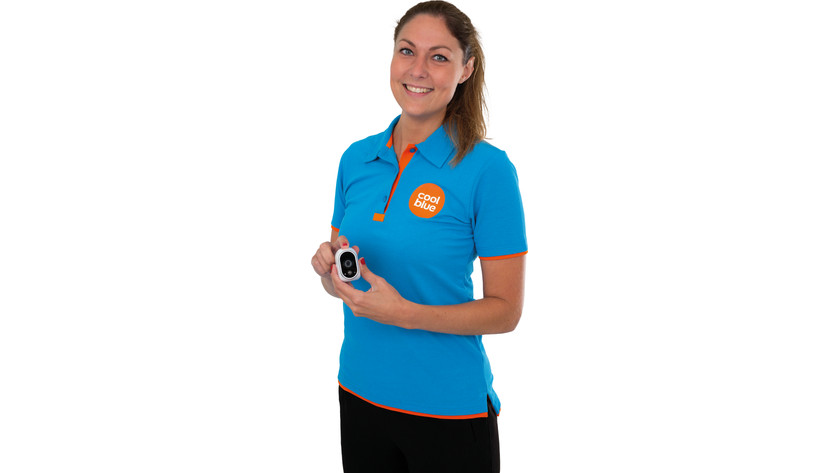 ---
Product description
With this Ring Stick Up Cam Plug-in Security Camera Package, you keep a continuous eye on 2 indoor or outdoor locations. Since the IP cameras work on the power grid, you never have to charge any batteries. You can place them on a flat surface or mount them on a wall with the included mounting set. All you need now is good WiFi reception. You can watch live footage in the app and you receive a push notification when someone passes a camera. When you take out a Ring subscription, you can review the footage later on or save it on your phone. Thanks to the built-in microphone and speaker, you can communicate with visitors remotely.
Note: you need a Ring Protect subscription to use all options, for example if you want to store and share footage. After a 30-day trial, the subscription costs € 10 per month if you have multiple Ring products.
Included by default
AC adapter
Power cable
Installation set
Instruction manual
Tips for using this product
Read our tips and find out all about how to set up your product and use it the right way.

---
Reviews
| | | | |
| --- | --- | --- | --- |
| 5 stars | | | |
| 4 stars | | | |
| 3 stars | | | |
| 2 stars | | | |
| 1 star | | | |
Most helpful reviews
Simple, Safe and Convenient

Sander De Vries | 11 July 2020 | In the version: Battery | White | 1 | Automatically translated from Dutch

Talking within 5 minutes.

My puppy thinks I'm in the Ring!

Good picture and sound quality

Motion sensor is accurate

My House is protected by Ring. Doorbell that works great. Not only safe but also handy. Now that we have purchased a puppy labrador, this ring is very good to keep an eye on the dog. All the product should have is a notification when there is noise in the home. Now, of course, the sensor is only on screen.

Sander De Vries | 11 July 2020 | In the version: Battery | White | 1 | Automatically translated from Dutch

Stick and up cam safe freedom

Maurice Derogee | 5 June 2020 | In the version: Battery | White | 1 | Automatically translated from Dutch

No power supply required so can be placed anywhere

Good WiFi signal required 2.4GHz

So charge the battery every now and then

Battery consumption 13% per week

Storage subscription required €30 per year

Because of De Ring doorbell chosen for expansion with the Stickup cam battery. Device is great for this price and feels solid and sturdy. During installation, a logical choice was made for battery as power supply. The app then indicates that the battery is critically low while it is full. Live image is not possible then, so bummed. Added again to the Ring app and now opted for mains as power (in the app during installation) and after that it was all good. The camera is then simply seen as a battery model and the battery status is neatly shown. Bug in the software of the app. Like it great so far. Have taken out a subscription that costs 30 euros per year for 1 device. You can then look back 30! days and download the video and audio. Camera also has two-way audio so you can also chase the neighbor cat out of your garden. Night vision is also fine. Finds the image at night even better than the Ring Doorbell Pro 2.
After a week of regular trying, now 13% battery returned. That would roughly mean that he would last 8 weeks. That's a lot less than 6 to 12 months as advertised. So remember to purchase the Ring Solarpanel for €59. This will in any case extend the battery life.

Maurice Derogee | 5 June 2020 | In the version: Battery | White | 1 | Automatically translated from Dutch

User-friendly and best value for money.

K M-H | 15 November 2019 | In the version: Battery | White | 1 | Automatically translated from Dutch

Unfortunately, extra motion detection can only be set or adjusted for the bottom half of the image

Limited height adjustable

Saving/recording images only in combination with a subscription

The product doubles as security and baby monitor. Both the video and audio are of excellent quality. The camera can be moved to another room in this way because it is wireless and does it immediately. Installation is almost automatic. The accompanying app is user-friendly and the system seems easy to expand with other Ring products.

K M-H | 15 November 2019 | In the version: Battery | White | 1 | Automatically translated from Dutch

Does what it's intended for

Helpline with installation difficult to reach

I use the ring cam to keep an eye on the dogs when they are alone. Have the app set up to notify me when there is movement.
And that's great!

Bertie de Wit | 26 January 2020 | In the version: Battery | White | 1 | Automatically translated from Dutch

Quality is good, data privacy doubts

Installation is a piece of cake

You can't create your own mode

You cannot save your own images

great camera, option to save images to a NAS is missing

Toine Jansen | 31 January 2020 | In the version: Battery | White | 1 | Automatically translated from Dutch