Philips Hue Impress Pedestal Lamp Duo Pack
Choose the best one for you
Be the first to know when this product is in stock
---
Product information
Pros and cons
According to our smart light expert
Set these outdoor lights to 16 million different colors.

Expand your Philips Hue collection indoors with the smart Hue outdoor lamps.

Simply operate the Hue outdoor lamps via the Hue app wherever you are.

The Philips Hue Bridge isn't included by default.

You can connect a maximum of 5 extra outdoor lamps to the starter pack.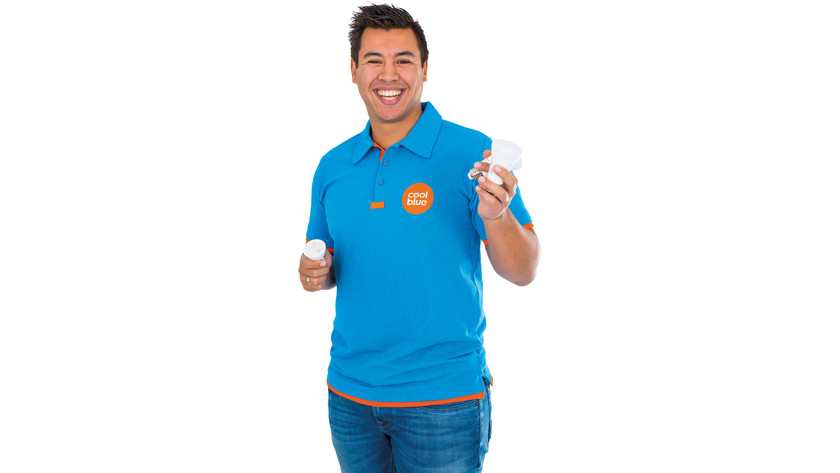 ---
Product description
With this set of 2 Philips Hue Impress Pedestal Lamps for outdoors, you can provide the garden with atmospheric lighting. You can pin them in the ground and connect them to the Hue Bridge. With the Hue app, you can create the perfect atmosphere in your garden. Set the lighting to all colors of the rainbow or choose a pleasant shade of white. This way, you always create the right atmosphere in your garden. For example, you can set a warm light when you want to relax or cheerful and colorful lighting during a garden party.
Tips for using this product
Read our tips and find out all about how to set up your product and use it the right way.

---
Reviews
| | | | |
| --- | --- | --- | --- |
| 5 stars | | | |
| 4 stars | | | |
| 3 stars | | | |
| 2 stars | | | |
| 1 star | | | |
Most helpful reviews
Top product

F.E.A. Schuurmans | 11 October 2019 | In the version: Calla low | 1 | Automatically translated from Dutch

Convenient and easy connection with bridge

Easily expandable to 5 per transformer

Switches nicely with the sun up and down all year round

Hue lamps only have a 2 year warranty. You would expect more for lamps in this price range

Likes it very much! Are in possession of many Hue lamps outside and inside. Have 2 bridges. Whole system works very simple.
2 lamps have broken in recent years. 1 just out of warranty. Philips simply says sorry. Bought the second one from Coolblue and it was covered by warranty. Then Coolblue really proves that it is a top company. When the repair took too long they sent a new one. I know where I'm going to buy the next Hue expansion

F.E.A. Schuurmans | 11 October 2019 | In the version: Calla low | 1 | Automatically translated from Dutch

Quality and ease of use

Kurt Decleer | 24 August 2019 | In the version: Calla low | 1 | Automatically translated from Dutch

Lots of light that is not disturbing

Cables could be a little longer

Installation is easy. Quality and finish lamp and wiring is top. The power cable could have been a few meters longer for me. Easy to expand with extra lamps and, thanks to the hue system, also with other types within the hue system

Kurt Decleer | 24 August 2019 | In the version: Calla low | 1 | Automatically translated from Dutch

Good product that has been thought about

Theo van Rijn | 8 July 2019 | In the version: Calla low | 1 | Automatically translated from Dutch

Quite extensive via hue app which makes it difficult again

Just does what you want but the ease of use is a bit less via the hue app because the possibilities are almost unlimited

Theo van Rijn | 8 July 2019 | In the version: Calla low | 1 | Automatically translated from Dutch

Beautiful and simple solution for outdoor lighting

Super easy outdoor lighting installation

Complete set for easy installation of outdoor lighting. All that is needed is an outside socket. Sufficient extension cord is included and the whole is easy to extend.

M Blok | 14 December 2020 | In the version: Calla low | 1 | Automatically translated from Dutch

After purchasing a product, several will automatically follo

secured wireless signal, allowing multiple lamps to be controlled separately via 1 bridge

Wifi signal is mutually amplified by lamps

Long cable for transformer, which can make getting rid of it difficult

The manual is very clear, so connecting went without problems.

Merinda Kreischer | 11 September 2019 | In the version: Calla low | 1 | Automatically translated from Dutch

A nice and pleasant product

Easy to pair, convenient to operate

Sven Jennart | 28 January 2020 | In the version: Calla low | 1 | Automatically translated from Dutch

Nice extension to the hue series

Loose connectors not available

Gives a good atmosphere in the garden

Danny Smit | 17 July 2018 | In the version: Calla low | 1 | Automatically translated from Dutch

Recommended, in my garden there is certainly room for 3 more

The Hue system is easy to expand and easy to operate. The garden is beautifully lit, with an almost infinite number of possible colors and atmospheres.

Arend-Jan Buzepol | 25 April 2020 | In the version: Calla high | 1 | Automatically translated from Dutch

beautiful outdoor lamp in color

It is a nice device and easy to add other devices with nice colors and enough cable

Arend | 24 April 2020 | In the version: Impress | 1 | Automatically translated from Dutch

Easy

Convenient to use

Thomas Geurtsen | 7 April 2021 | In the version: Calla low | 1 | Automatically translated from Dutch