Eufycam 2 Pro 5-pack
Version
: 5
|
Base station
---
Product information
Pros and cons
According to our IP camera expert
Thanks to the 2K resolution, the image of the camera is sharper than that of cameras with Full HD resolution.

Because the cameras save images locally, you don't need a cloud subscription or SD card to view footage.

The camera distinguishes between people, animals, and objects.

The battery life decreases if you use the camera more than 5 minutes per day.

The storage capacity is limited to 16GB.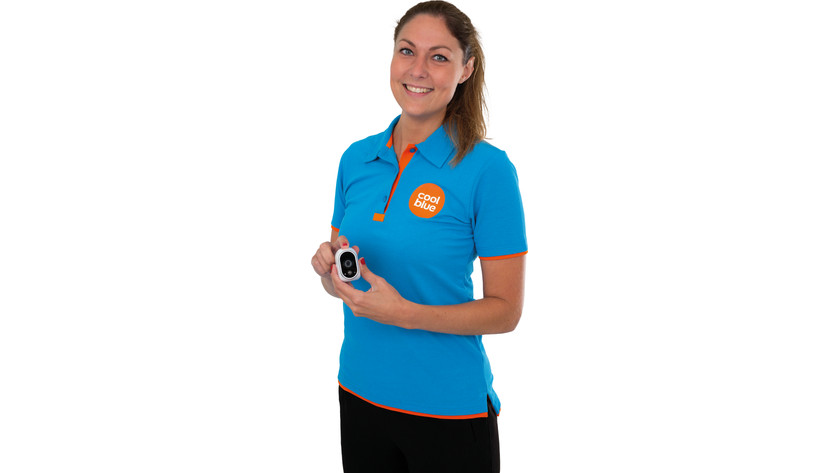 ---
Product description
This Eufycam 2 Pro 5-pack contains 2 cameras that record in very sharp 2K resolution. You can use these cameras to monitor places indoors or outdoors. These smart security cameras can be linked to Apple HomeKit, so you can also control it with your voice using Siri. They have improved night vision and a motion sensor. This recognizes people, so the camera doesn't record unnecessarily when there's an animal nearby. Thanks to the wireless range of these cameras, the signal stays strong even at a greater distance from the base. The Eufycam 2 stores footage locally and you can watch the recorded footage through a secure connection in the app. This means you don't need a cloud subscription to store footage.
Tips for using this product
Read our tips and find out all about how to set up your product and use it the right way.

---
Reviews
| | | | |
| --- | --- | --- | --- |
| 5 stars | | | |
| 4 stars | | | |
| 3 stars | | | |
| 2 stars | | | |
| 1 star | | | |
Most helpful reviews
The perfect cameras to secure your home and garden!

Mitch Jaspers | 27 November 2020 | In the version: 3 | Base station | Automatically translated from Dutch

2K video quality (in Eufy app)

Collaboration with, for example, Apple HomeKit (and homekit secure video)

Wireless and it works perfectly

Many settings are possible, so you can set it entirely according to your wishes

After doing a lot of research between the different cameras on the market, we finally opted for the Eufy 2 pro 3-pack + doorbell.

Delivery was as I am used to from Coolblue. Ordered in the evening and the next morning Post NL was already at my door with my package. We always have to wait and see what kind of creative things are on the Coolblue box and it gave me a big smile again!

When I opened my package, I immediately noticed that I made the right choice. You can feel that Eufy products are of high quality in everything.

The installation of both the doorbell and cameras is super easy. The Eufy app works great and there are plenty of options. So take your time to set up the cameras to your liking.

The image quality is very good, both during the day and at night. Please note: in the Eufy app the image quality is 2K. If you use the cameras in combination with Apple HomeKit, the image quality in Apple's Home app is unfortunately only 1080. It would be nice if Apple would support this in the future. You can of course use the Eufy app and Home app side by side, so you can use the best of both.

The detection of the cameras is very good, although I do live in a quiet street so if there is movement I immediately receive a notification on my phone. Notifications always come to my phone within seconds so that's totally great.

Unfortunately I can't say anything about the battery life yet, but I assume that it will last for the time being.

My house is currently equipped with 3 cameras, but I'm even considering buying one more. Then all corners are covered and the cameras can work together perfectly.

Are the cameras recommended? Yes, in my opinion these are the perfect cameras to secure your house, shed and garden.

Mitch Jaspers | 27 November 2020 | In the version: 3 | Base station | Automatically translated from Dutch

The Eufycam 2 Pro Duo Pack is an excellent product!

Jeffrey de Jonge | 8 December 2020 | In the version: 2 | Base station | Automatically translated from Dutch

Sharp image quality and stable connection

Easy installation and nice app

No subscription required for storage

Quick notifications on detection

Made the decision during black friday and purchased the Eufycam 2 Pro Pack + doorbell. In recent months I had already done the necessary research and my choice had more or less fallen on the Eufycam. This is because no "mandatory" subscription is required to save the video images, because that is done via the Homebase. A big advantage for the Eufycam compared to competitors and with Eufy you can opt for a cloud subscription to also store the images online. That is useful if the Homebase is stolen.

The installation went smoothly and connecting the cameras to the Homebase is a piece of cake. When initially installing the Homebase, it is necessary that it is directly connected to the network with an Ethernet cable. This was not an issue for me, because the Homebase is wired via a switch anyway. Afterwards you can let the Homebase communicate further via WiFi in case you want to place it at a different location. The connection between the cameras and the Homebase is stable, even with the camera that hangs at the back of our garden near the shed/gate. A distance of his 14 meters.

The settings via the app are sufficiently extensive, where you have several options to set the notification when the camera detects something and these notifications are forwarded to the app on your phone within 2 seconds. You can create all kinds of schedules and for now I have kept it on a home and absence profile.
The images are sharp, live view looks excellent in day and night and I think the battery life is also okay. I can't draw any conclusion on that yet, but I suspect the cameras will last a few months before they need to be charged. This depends on how often the camera records video, of course.

The only downside so far, which is also apparent from other reviews on the internet, is that the alarm signal from the cameras and Homebase is not exactly loud. In any case, it does not deter, but perhaps it should be seen more that unsolicited persons know that they have been caught and that you can act immediately through the notification on your app. Oh yes, not to forget you can also communicate 2-sided via the cameras. Very handy to keep an eye on your children..

Jeffrey de Jonge | 8 December 2020 | In the version: 2 | Base station | Automatically translated from Dutch

Price/Quality is really top!

Wesley | 1 June 2021 | In the version: 3 | Base station | Automatically translated from Dutch

If the internet goes down, the homebase will continue to record images autonomously and do all its work. If you have internet again, you can retrieve all recorded images without any problems

Installation of cameras is very easy

Also installing the app and linking the different cameras to the homebase = easy

Cameras do NOT communicate with the Homebase via WiFi, but via their own RF communication network, so the range of the cameras to the homebase is very large

To view the images from the app, log in to the homebase via the internet, the homebase is connected to the Internet via an Ethernet cable or WiFi.

App works well, but there is no software available to control/view the cameras from your laptop

You can download images via the app to your smartphone, if you want to view them on your laptop in 2k, you have to email them first. I actually think this is a minus

I am someone with a very technical background, I searched and compared quite a long time before buying this one. An important reason is that you don't have to pay any license costs (if you don't want to), you can. By default, all images are stored locally on the homebase.

Wesley | 1 June 2021 | In the version: 3 | Base station | Automatically translated from Dutch