Tado Smart Radiator Thermostat 7-pack (expansion)
Version
: Smart radiator thermostat
|
Expansion
|
7
Choose the version of your product
11% discount
503,94
449,-
Available for pickup even sooner
---
Product information
Pros and cons
According to our thermostat expert
You can control and read the temperature via an app on your smartphone and on the radiator knob.

You can set schedules for each day of the week and save energy.

You need a Tado bridge to use the thermostat knobs.

Radiator thermostats aren't suitable for every radiator, so make sure to check whether your current radiator knob has numbers if you want to be sure that the radiator knobs fit.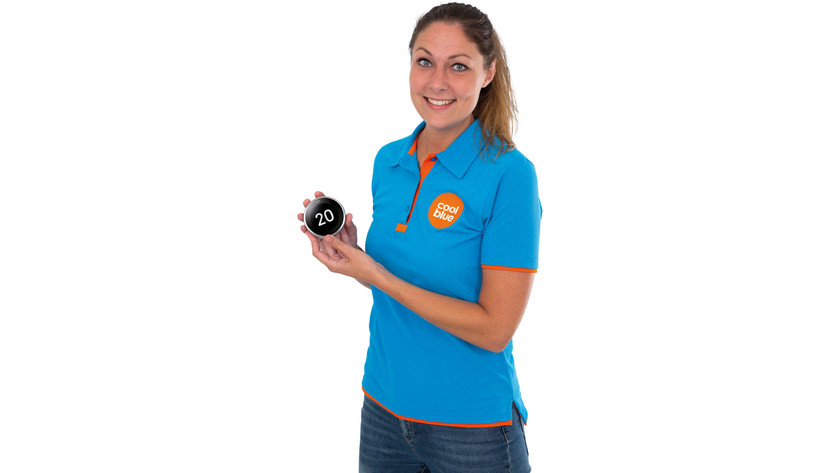 ---
Product description
This Tado Smart Radiator Thermostat 7-pack (expansion) contains 7 smart radiator knobs that allow you to control radiators individually. Install the Tado app on your smartphone and tablet and you can set the temperature per radiator. You need the Tado bridge for this, or you can't control the radiator thermostat via the app. You can provide each room with the desired temperature separately. This is great for the bathroom, for example. Because the radiator thermostats are connected to your smartphone, the temperature goes down automatically the moment you leave the house. This means you never have to think about turning off the heating again.
The smart radiator thermostat from Tado doesn't work with all brands of radiator valves. Check in advance which brand of thermostat knob you have now. The radiator knob from Tado is suitable for valves from Caleffi, Comap, Danfoss, Giacomini, Herz, Olymp, Siemens, and Terrier.
Included by default
Tado Smart Radiator Thermostat 4-Pack (expansion)
Manual

(1.71 MB)

Radiator thermostat (4x)
AA battery (8x)
Adapter ring (12x)
Tado Smart Radiator Thermostat Duo Pack (expansion)
Manual

(1.71 MB)

Smart radiator knob (2x)
AA battery (4x)
Adapter ring (6x)
Tado Add On - Smart Radiator Thermostat
Manual
AA battery (2x)
Adapter ring (3x)
Tips for using this product
Read our tips and find out all about how to set up your product and use it the right way.
---
Contents of this package
This kit has been compiled by our expert.