Philips 55OLED806 - Ambilight (2021) + Soundbar + HDMI cable
Version
: 55 inches
|
Soundbar
Sold out online
Available for pickup
Free delivery up to the doorstep of your home

Do you live in an apartment complex and don't have an elevator? We'll deliver up to the 4th floor, right to your front door.

Take old product with us for free

We're happy to take your old product with us, if it's ready at the front door.
Be the first to know when this product is in stock
---
Product information
Pros and cons
According to our television expert
With this combination of TV and soundbar, you can create a real home cinema with lifelike images and audio.

Thanks to the OLED screen, you can enjoy true-to-life colors and really deep black.

Ambilight lights up the wall behind the TV with the colors on the screen for an immersive viewing experience.

You can't connect the soundbar to your television wirelessly.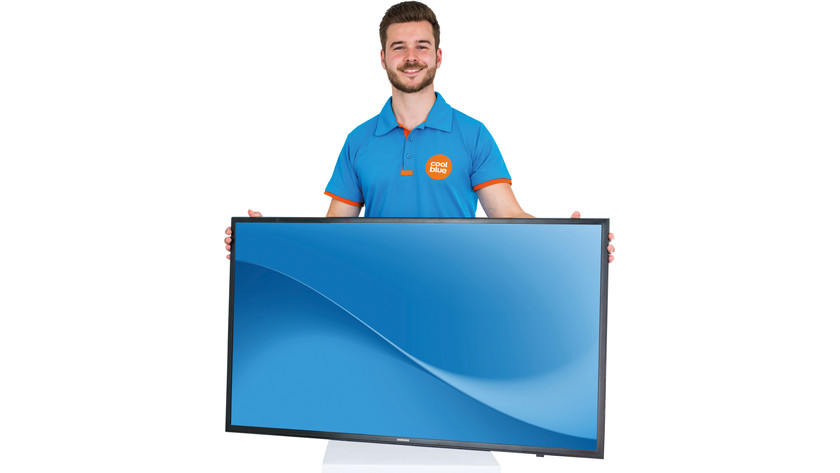 ---
Product description
With the combination of the Philips 55OLED806 - Ambilight (2021) and the Philips B95 soundbar, you can enjoy life-like images and spatial audio. The OLED screen provides a high contrast. As a result, colors are displayed brightly and black is really black. The 10-bit panel supports up to 1 billion colors. This makes HDR images stand out and every subtle color difference is clearly visible. All this together ensures a realistic reproduction of a starry sky, you see everything happening in a dark scene, and you can spot every colorful insect in a nature documentary. The P5 processor combined with the 100Hz refresh rate ensure smooth moving images. This way, you get that Formula 1 car in sharp focus. The processor also enhances images from any source. It converts standard Full HD television images to the sharper 4K resolution. Watching TV get a new dimension with Ambilight. The lights on the back of the TV shine on the wall in the colors of the screen for an extra immersive viewing experience.
With the Philips B95, you can enjoy spatial and full sound with your television. The soundbar supports Dolby Atmos. Thanks to the upward-pointed speakers, this technology makes sure the sound echoes to your listening position via the ceiling. This way, it feels like the sound is coming from above. You can use the built-in Google Assistant to control the soundbar via voice commands. Say 'Hey Google, play the next song', or integrate the speakers in your smart home. This soundbar and the Philips 55OLED806 work together seamlessly in terms of function and design. You can easily connect the soundbar to the TV with the included BlueBuilt HDMI cable.
Included by default
Philips 55OLED806 - Ambilight (2021)
Manual
Power cable
Legs
Remote
AAA battery (2x)
Philips B95
Manual

(2.6 MB)

Remote (including batteries)
Power cable
BlueBuilt Hdmi Cable Nylon 1.5 Meter Black + 90 ° Adapter
Tips for using this product
Read our tips and find out all about how to set up your product and use it the right way.

---
Highlighted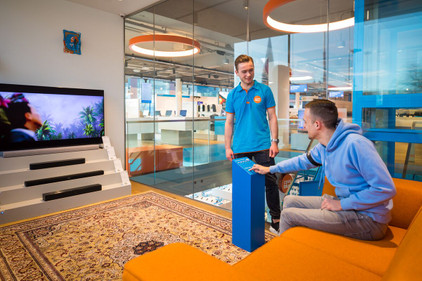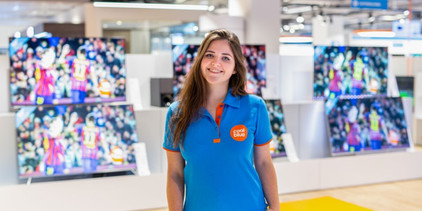 ---
Reviews
Most helpful reviews
Beautiful image quality, wouldn't want to miss it!
Beautiful bright natural colors

rich in contrast

Thin screen bezel in black.

feet very low for Ambilight bottom. TV better suited to hang on wall bracket.
Always been a bit wary of Oled. Partly because I was afraid of reflections on the screen from light or lamps from outside. First well reviewed on my previous Led Tv whether this could be a disturbing factor. Fortunately this is not the case. Very happy with this purchase now. My eyes had to get used to it at first. This one was a size bigger than the previous TV, but that too is experienced as normal after a few days. Ambilight was a must for me, as I've had nothing else for the last 14 years. Still gives extra viewing pleasure. Operation and menu known to me as a Philips enthusiast. Image quality is really great. Watching movies is a real pleasure. Spacious setting options. I can't comment on the sound quality of the TV speakers. Connected to a 5.1 receiver and everything works perfectly.
E bastiaans
15 September 2021
In the version: 55 inches - No soundbar
Automatically translated from Dutch
Value for your money
Perfect image in all conditions
Marco van vliet
4 September 2021
In the version: 55 inches - No soundbar
Automatically translated from Dutch