Choose the Dometic cooler that suits you
Whether you're on the go to a holiday destination with the camper or caravan, want to have a barbecue in the park, or you're a professional driver, Dometic has coolers for everyone. That way, you always have an ice cold bottle of drinks or a cool popsicle on hand. Find out on this page what Dometic cooler suits you best.
Dometic compressor coolers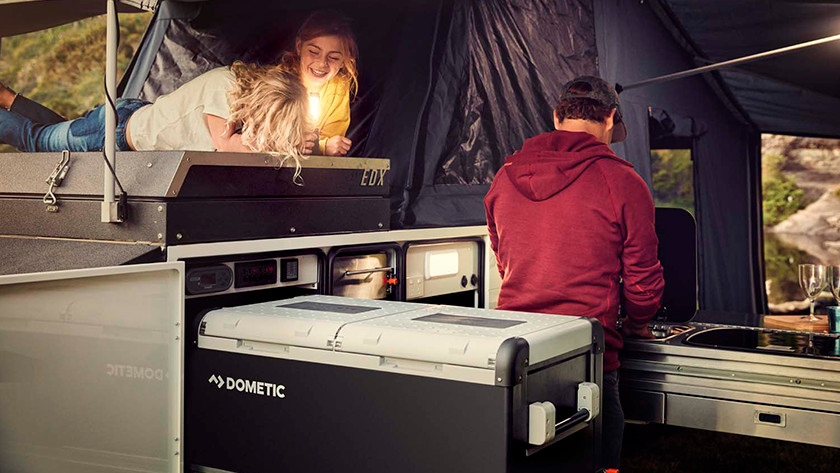 Want a cooler that not only cools, but also freezes? A Dometic compressor cooler is a good choice for you. With this, you can keep groceries frozen before you use them. In addition, the ambient temperature has very little impact on the cooler. The compressor cooler is suitable if you're going away from home for a while. To a campsite, for example. Or use it during a barbecue to keep your food cool.
Dometic thermoelectric coolers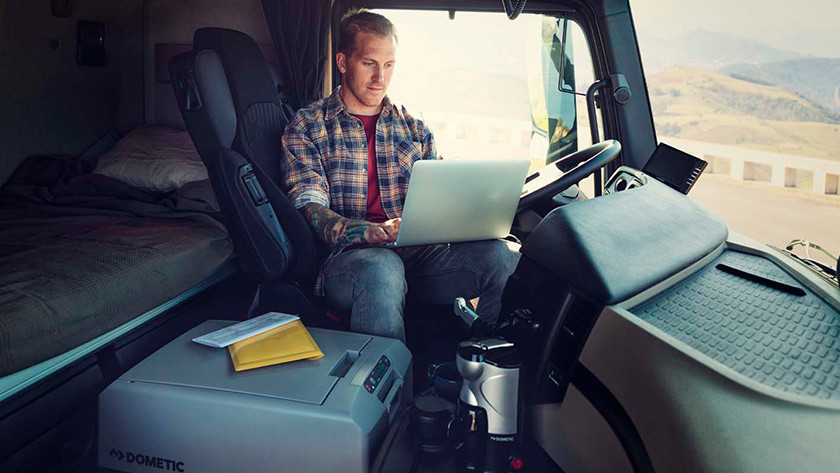 You can use a Dometic thermoelectric cooler when you're going away for a short time. A weekend away, for example. These coolers can cool up to 25 degrees Celsius below the ambient temperature, depending on the model. In addition, the coolers can also heat up up to 65 degrees Celsius, depending on the model. Don't feel like cooking in the evening? You can simply prepare your dishes before and keep them warm in the cooler. Thermoelectric coolers are generally lightweight, so they're easy to take with you.
Dometic absorption coolers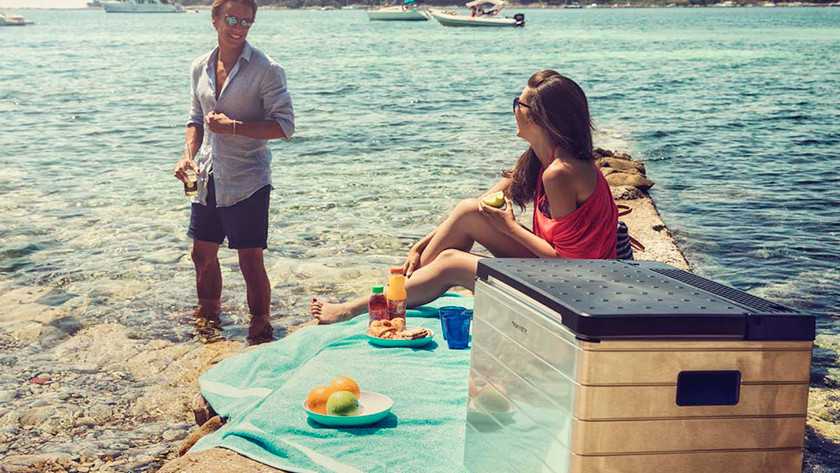 Choose a Dometic absorption cooler if you're going to a campsite and don't have a fridge. The big advantage of absorption coolers is that they're silent. That way, you won't be bothered by a humming noise in the background. Dometic absorption coolers work on 12V, 230V, and gas, so you can use them almost always.
Dometic labyrinth coolers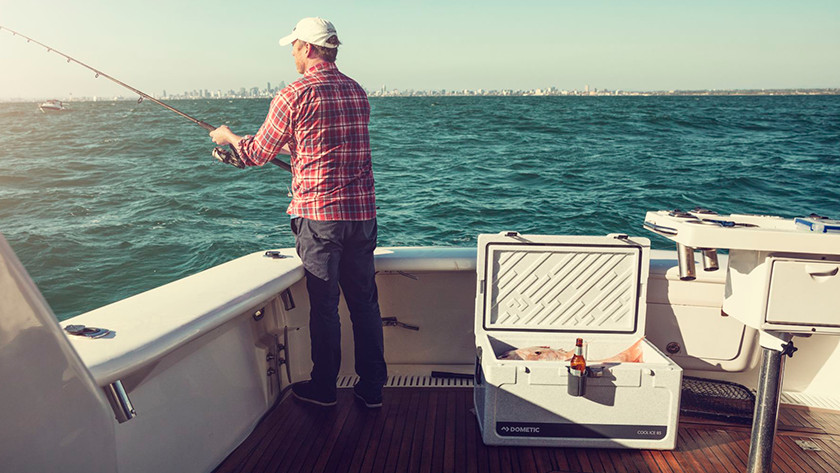 No power around, but still want to have cooled products? A Dometic labyrinth cooler is a good choice for you. This cooler is also called a passive cooler with cooling elements. Fill this well-insulated cooler with ice cubes or cooling elements and keep your drinks and sandwiches nice and cool. Ideal for a day at the beach or a fishing trip.
Did this help you?