What is the Philips SpeedPro Max?
To be blunt: vacuuming takes time and is generally no one's hobyb. Philips developed the Philips SpeedPro Max stick and SpeedPro Max Aqua vacuums for that very reason. These stick vacuums are easier to operate and faster, so you have more time for fun things. How did Philips do that? I'll tell you more about it.
360-degree nozzle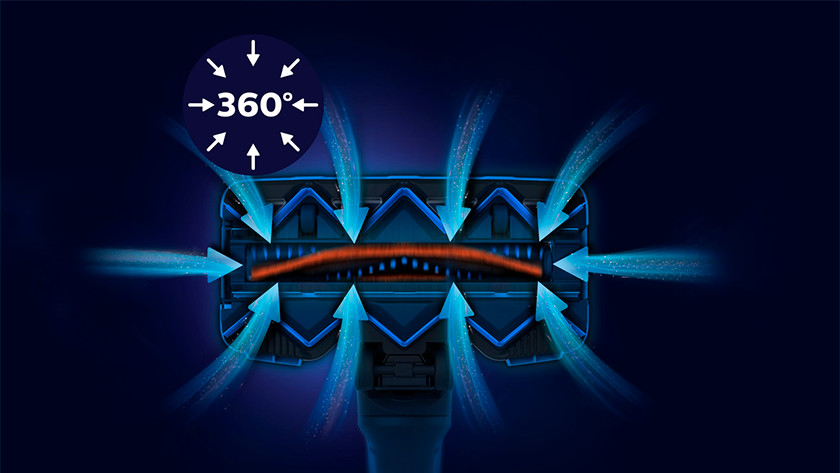 Most stick vacuums only absorb dust and dirt in the front. This allows you to vacuum if you move the stick vacuum forward, but not if you pull it backwards. Since most people run the vacuum cleaner back and forth, Philips made a 360-degree nozzle. That means that the nozzle is open on all sides, and absorbs dust from all sides. This way, you can remove more dirt and dust with every movement, including backwards and in corners.
New: stick vacuum cleaner with mopping function
Stick vacuum with mopping function
|
80 minutes of vacuuming
|
Including mini turbo brush
With the Philips SpeedPro Max Aqua Series 8000, you get a mop as well as a powerful stick vacuum. You'll receive everything included with the regular SpeedPro Max stick vacuum. You'll also receive an attachment with an integrated mopping system. The suction brush on the front removes dirt, and with the mopping function you can get dust or dirt off the floor.
Nozzle with lighting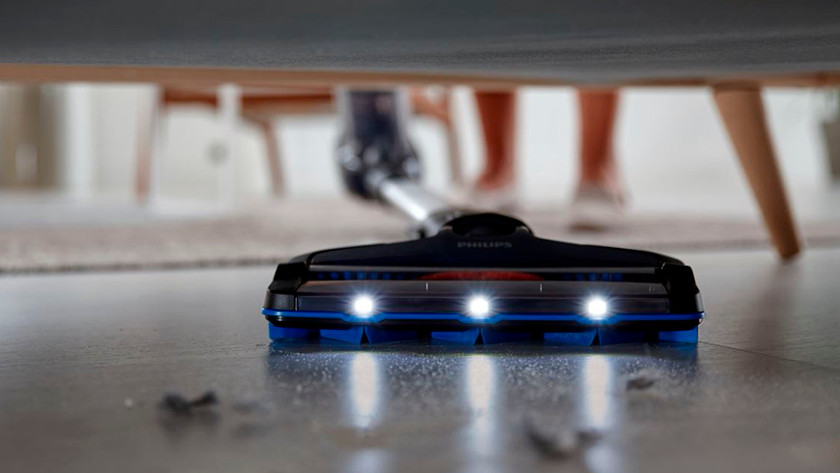 Do you often vacuum in dark places, like as under the bed or couch? Or is it hard to see where the dirt and dust is on your light floor? The nozzle with lighting could suit you. The light lights up the floor in front of the vacuum, so you don't miss anything. Because you can lay the stick vacuum flat, you can reach under the low cabinet effortlessly.
Digital PowerBlade engine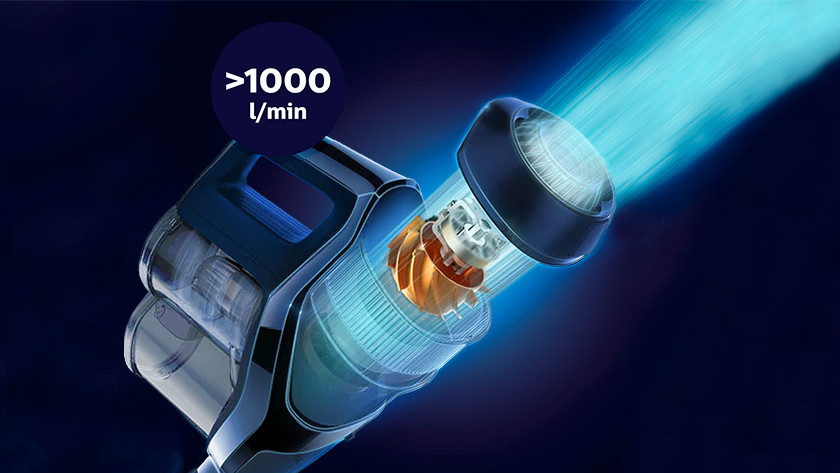 The SpeedPro Max stick vacuums have a new digital PowerBlade engine. This engine provides more suction power than the other Philips stick vacuums. This allows you to effortlessly suck up coarse dirt and larger dust clouds. The integrated filter captures 99% of all dust particles, bacteria, and allergens. This keeps the exhaust air clean.
Multi-functional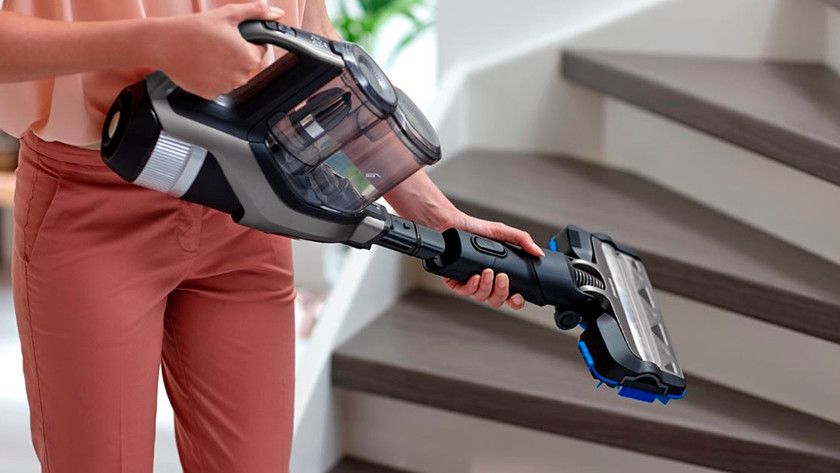 Okay, so you can easily vacuum all floors in the house. But what about the sprinkles on the kitchen counter, the spider web in the stairs, or the crumbs in the car? You can easily turn the stick vacuum into a powerful handheld vacuum. Put the accessories directly on the rod to clean stairs or leave the handle on if you have to reach higher places. That way, you can also get the rest of the house dust-free.