Everything on AEG FX9 stick vacuums
AEG FX9 stick vacuums make vacuuming every spot even easier, no matter how tall or small you are. Wood flooring, carpets, under the couch, or up on the cupboard. It's like you don't even need the regular vacuum anymore. And that's exactly what AEG promises with this stick vacuum. I'll gladly explain to you how this works.
Power and performance of a 'regular' vacuum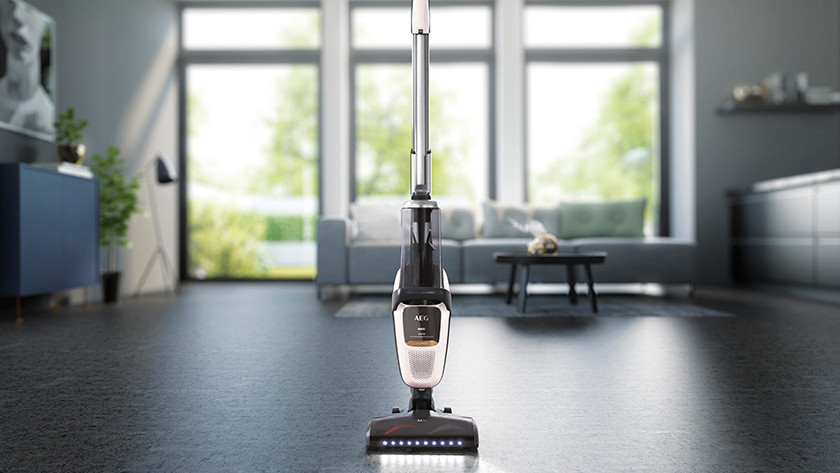 The powerful battery and innovative motor ensure a 60-minute battery life and suction power that you'll immediately compare to that of a 'regular' vacuum. The lowest setting is more than enough to vacuum hard flooring. If you're going for the carpet, simply turn up the suction power to suck up even more dirt.
Telescopic tube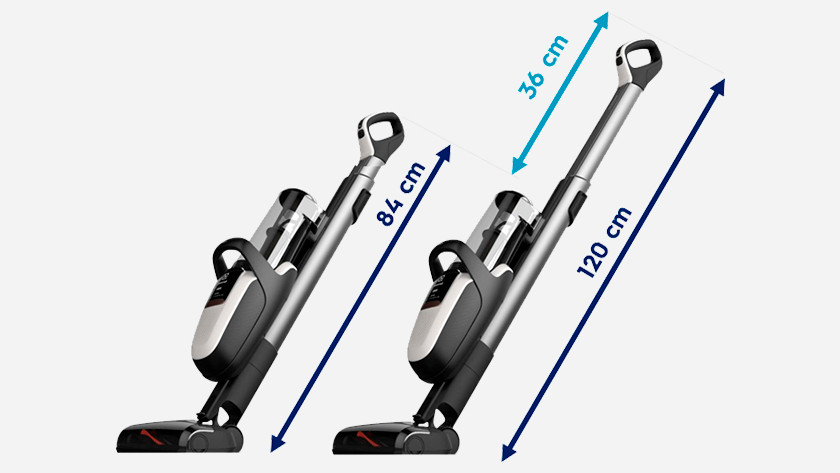 FX9 vacuums have a unique aspect compared to other stick vacuums: the tube is telescopic. This means you can easily adjust its height. That's useful when you're tall, or not tall at all. It'll help you stand up straight when vacuuming, but if you want to use it as a handheld vacuum, simply slide the tube all the way back in. That way, you can adjust the stick vacuum to your liking.
Movable motor unit and extendable hose
Another unique aspect is the movable motor unit. You can easily slide it down to decrease the weight on the tube, or slide it up to effortlessly vacuum underneath low furniture. If you're using the stick vacuum as a handheld vacuum, make it as small as possible and remove the suction brush. This reveals another surprise: an extendable hose. You can use it to easily vacuum the Skittles from the couch or breadcrumbs from the kitchen counter.
LED lighting and parking mode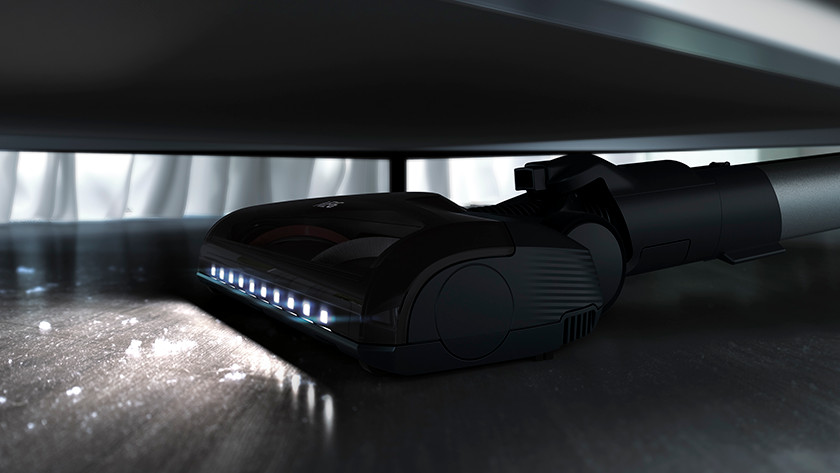 Besides the unique aspects of stick vacuums, there are also small extras that make vacuuming easier. For example, the suction brush has LED lighting. It'll shine on the ground when you're vacuuming so you can better see where the dirt is. This is especially useful in dark places, like underneath the couch or the bed. Is someone ringing the doorbell while you're vacuuming, or is your mother calling? Thanks to the parking mode, you can easily let the stick vacuum stand on its own without any risks.
Coolblue quality performance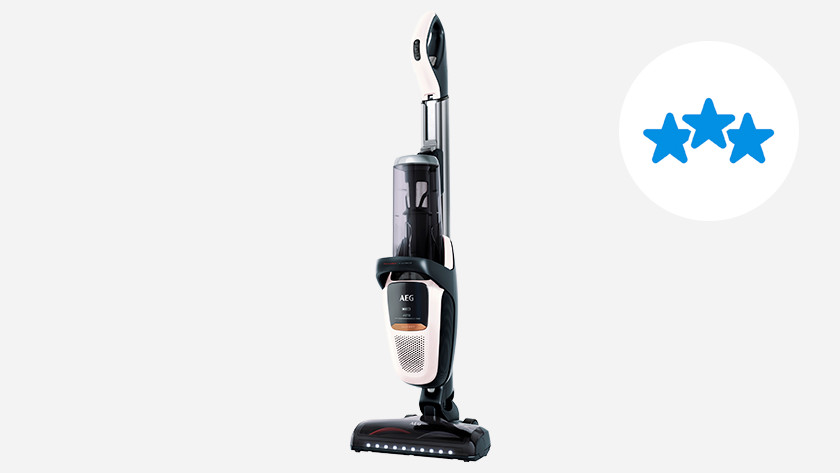 For vacuums, we use 3 different quality specifications: build quality, suction quality on hard flooring, and suction quality on carpets. Based on various specification, we classify the vacuums as basic, mid-range, or top-notch. How do AEG stick vacuums score? Let me list it for you.
Scores
| | Quality specification | AEG stick vacuum score |
| --- | --- | --- |
| | Build quality | High-end |
| | Suction quality on hard flooring | High-end |
| | Suction quality on carpet | High-end |