Help after purchase
---
What are the benefits of Apple Business Manager?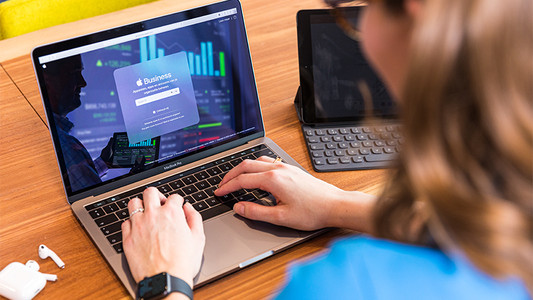 In the office, you often use different devices: computers, laptops, tablets, and smartphones. These products are also used for private purposes at times. To set limits on what your employees can do with their devices, you can adjust the settings for all devices via a Mobile Device Management system. Quite a job for the IT team if this has to be done manually, but Apple Business Manager helps your IT team with that.
---
Didn't find your answer?
Find an answer to your question quickly and easily via our Customer Service.