Help after purchase
Your product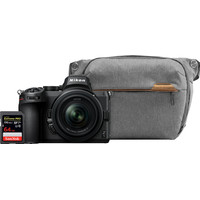 The Nikon Z5 + 24-50mm f/4-6.3 Starter Kit is an entry-level full-frame mirrorless camera which you can take with you anywhere. This Starter Kit comes with a camera with a 24-50mm lens, a Peak Design Sling bag, and a 64GB memory card. You can start taking photos right away. With the bag, you can take the camera with you in an easy and secure way. The designs of the camera body and the lens are compact and lightweight, ideal for traveling. You can take landscape and portrait photos with the zoom range of the 24-50mm lens. Thanks to the large 24.3-megapixel full-frame sensor, you can take clear photos in different lighting situations. Fast focus The hybrid AF focus system has 273 focus points, so you can accurately focus on your object. These focus points cover the entire width of the screen. The system also has eye detection, so you can take photos of people and animals more easily. With the fast focus system, you can record smooth videos and take sharp photos. User-friendly controls The camera has a tiltable touch screen which you can use to change the settings or when you're recording vlogs. The lens has an adjustable focus ring. You can add more functionalities to it like aperture, shutter speed, and ISO control. Have you ever had a full memory card? This won't happen as fast with the double memory card slot.
---
---
---
---
When do you use back button focus on a camera?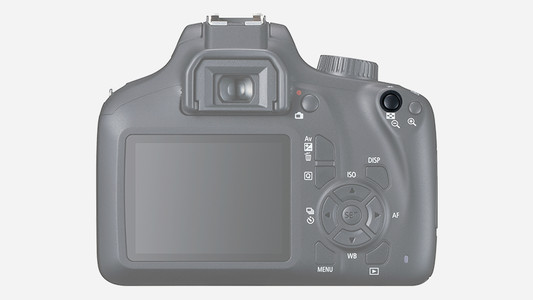 It is probably one of those buttons on your camera that you do not know the function of, even though the back button focus button is very handy. In this article I explain how to use the back button focus during shooting. In addition, I tell you in which situation you use the function.
Didn't find your answer?
Find an answer to your question quickly and easily via our Customer Service.