What type of camera bag do I need?
So many different types of photographers, so many different types of camera bags. Would you like to know which camera bag is suitable for you? View all the different camera bags below. With each bag you will find a short description and the most important advantages and disadvantages. So you finally choose the camera bag that suits you exactly.
---
Case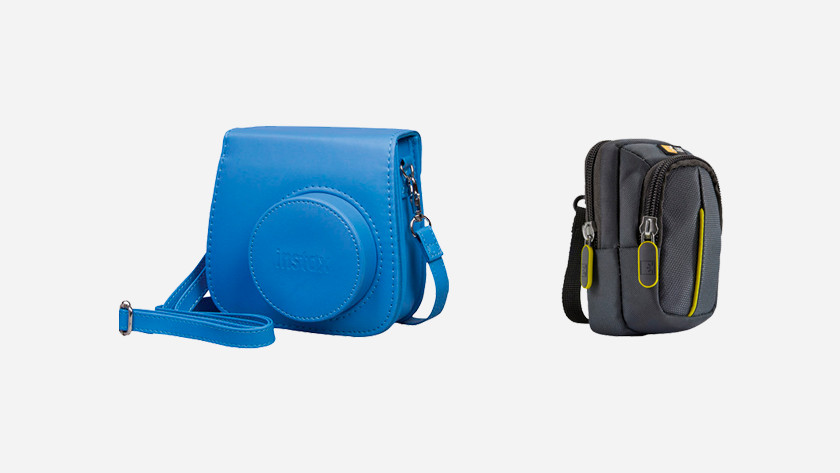 A camera case is a camera bag for compact cameras that you can easily put in a larger bag.
Pros
The case protects your small camera against drops, bumps and scratches.
Many covers are splash-proof.
You can easily carry a camera case with you into a larger bag.
In the covers there is also space for accessories such as memory cards.
Cons
Cameracases are not suitable for large devices such as SLR cameras.
SLR camera bag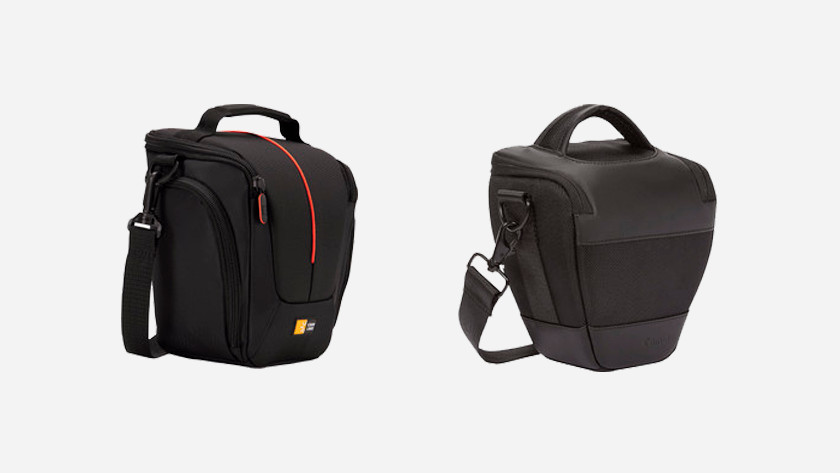 At the top of a snout bag is a flap so you grab your camera directly from the bag.
Pros
The flap at the top of the bag is easy to open, so you can take your camera out of the bag in one movement.
Snuitbags are very compact so you can easily move the camera anywhere to take with you.
There are muzzle bags available for compact, system and SLR cameras.
In some bags there is also room for 1 extra lens.
Cons
By the compact design has a snout bag little to no space for extra accessories.
Shoulder bag
You can carry a shoulder bag over your shoulder so you can easily access your camera and accessories.
Pros
A shoulder bag offers room for various types of cameras with one or more lenses and accessories.
In the compartments on the inside and side of the bag you can lose smaller accessories.
Many shoulder bags have adjustable dividers with which you can divide the compartment according to your own wishes.
The shoulder strap adjusts to your body so that you always carry the bag at the right height.
Cons
A well-filled shoulder bag is often very heavy so you will suffer from the weight .
Backpack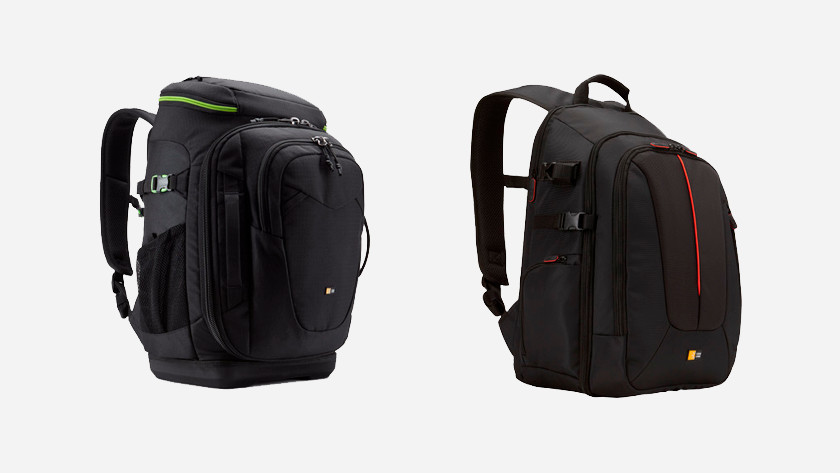 In a backpack you take your camera with you, with lenses and other accessories, comfortably wherever you go.
Pros
In a camera backpack there is also room for 1 or more lenses and accessories.
In addition, in the larger backpacks there is usually room for a laptop and / or tablet and other private stuff.
The compartments of most of the backpacks are part of you with adjustable dividers.
As you carry the photo equipment on your back, you are less troubled by the weight.
Cons
Not all camera backpacks are waterproof.
Suitcase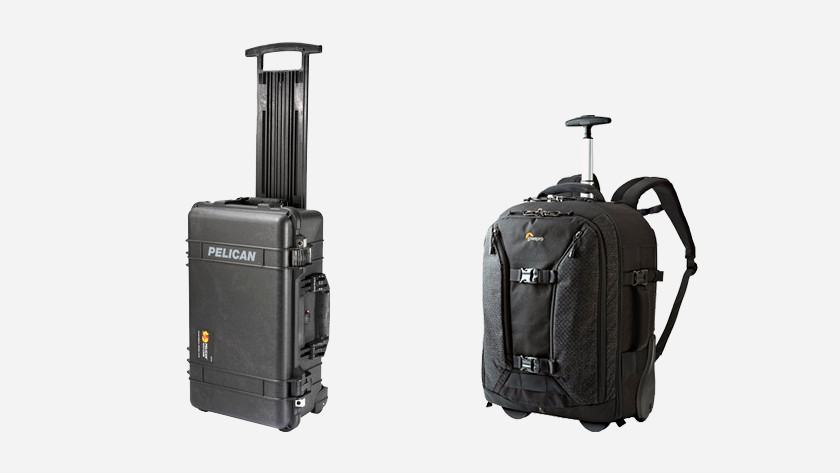 With a camera case you can transport your camera and other vulnerable photo equipment extra safely.
Pros
The robust exterior protects your photographic equipment against water, shock, dust and extreme temperatures.
By the picking foam on the inside of a camera case, all equipment stays in place.
There are both suitcases available for professional cameras and small cameras.
Cases are very suitable for photographers who travel a lot with their equipment.
Cons
Cameras for large cameras are often very heavy and heavy.
Did this help you?