Coolblue gift card as business gift
Do you want to thank your employees, make your customers happy, or set up a marketing campaign? With a Coolblue gift card, the receiver can choose from thousands of gifts. The gift cards come in all shapes and sizes.
Types of gift cards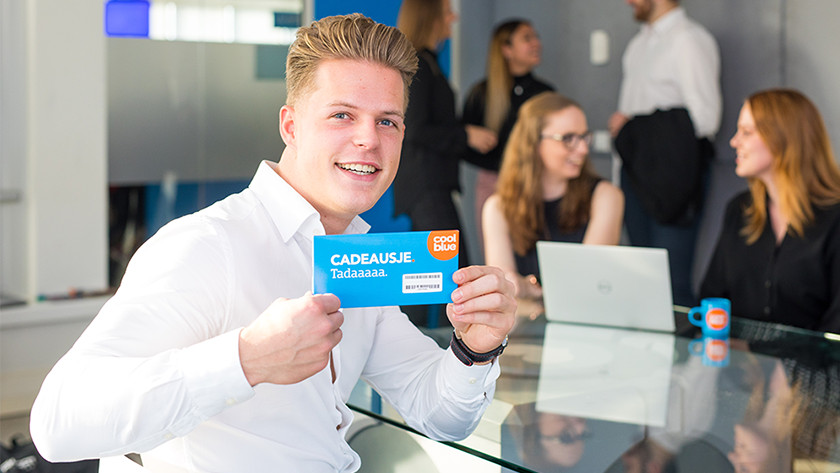 Physical gift card
The physical gift card has an extra element of surprise and is guaranteed to put a smile on your face. There are fixed amounts that you can choose from. Do you want a gift card with your company logo or a personal text? Contact us.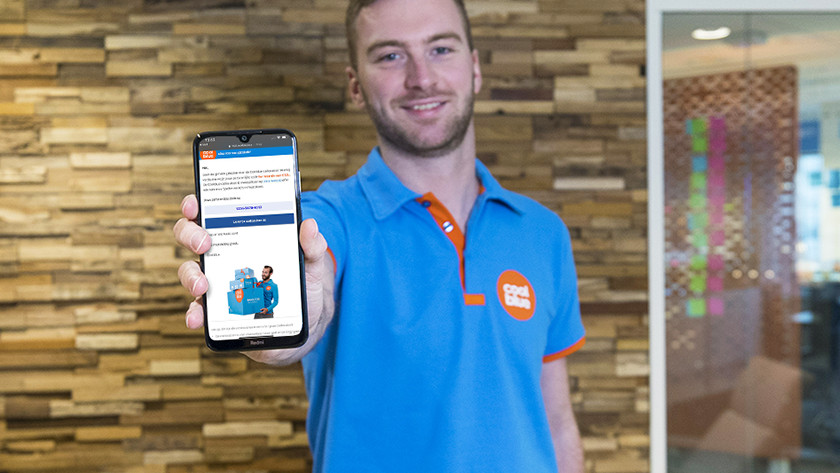 Digital gift card
The digital gift card is a gift card, but digitized. You can request digital gift cards for any amount you want starting at an order value of € 1000. This is ideal for larger orders or campaigns.