Coolblue Home Office Store
A personalized Coolblue portal
You determine the assortment and budget yourself
All products are delivered for free the next day
Coolblue Home Office Store
Good business.
A personalized Coolblue portal
You determine the assortment and budget yourself
All products are delivered for free the next day
What is a Home Office Store?
A Home Office Store is the solution to easily provide a (hybrid) workplace for your employees. Employees order their products in your closed home office portal. We arrange the delivery and deliver the quality you expect from Coolblue.
What are the advantages?
Portal in your house style.
You determine the assortment and budget yourself.
Ordered today, delivered tomorrow for free.
Wide selection of office furniture, monitors, and more.
We'll make the transition to hybrid working easy.
Discover the Home Office Store
Curious to see how a Home Office Store works? Click the white bubbles for more information.
Your Home Office Store
An online portal for your employees where they can easily buy products for their home office.
Welcome
Together, we write an introduction. Here, you can explain what your colleagues can buy or write a thank-you message, for example.
Banner of your company
You can decide what the banner looks like. Choose your company's logo, for example, to make everyone feel right at home.
CoolblueCredit
Every employee receives their own CoolblueCredit Business, so they don't have to pay anything in advance. Easy!
You choose the assortment
This way, you can control what your employees work with. From ergonomic desks to screens.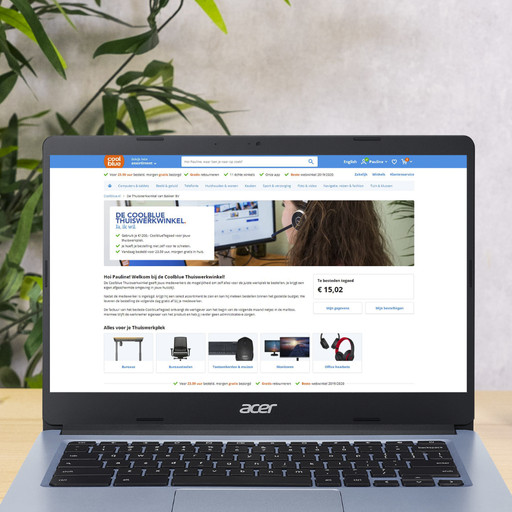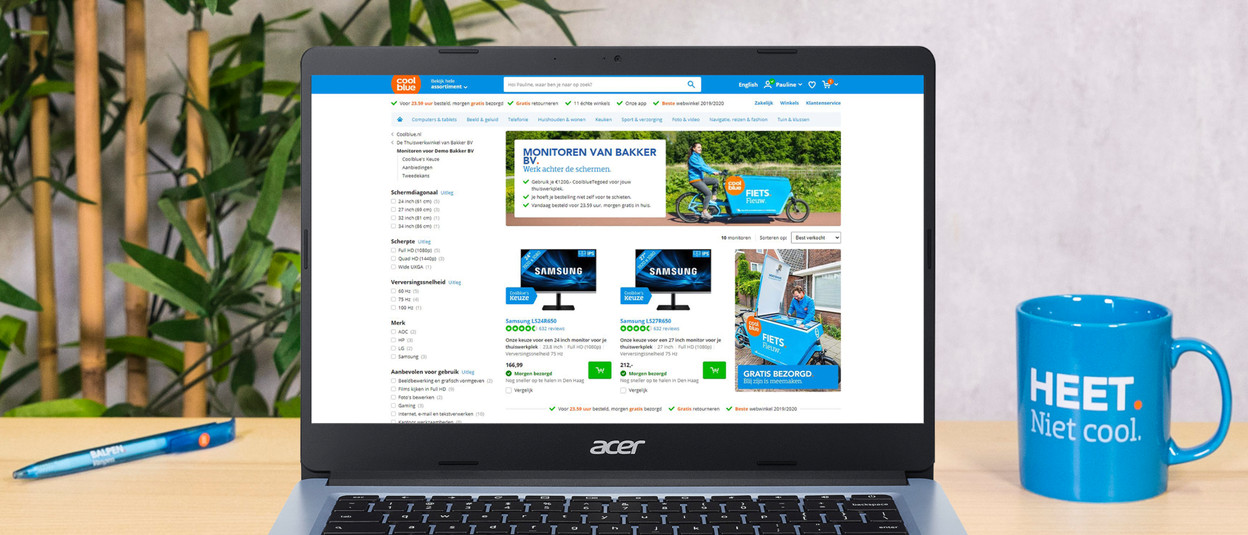 Easily compare
All the benefits of the Coolblue website, such as comparing products, reviews, and extensive product information.
Your banner
Your banner will also appear on all overview pages.
Coolblue's Choice
Can't choose? We'll help your employees with Coolblue's Choice products.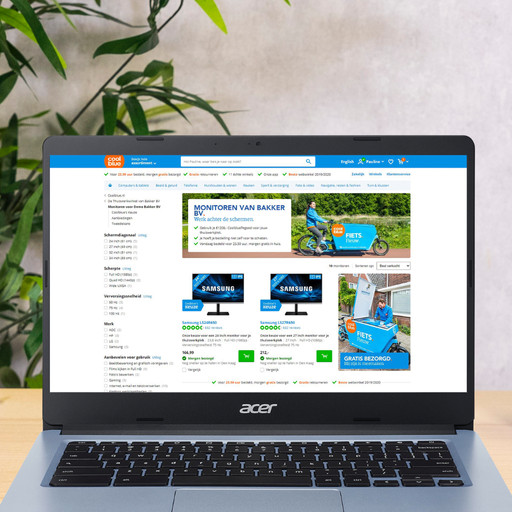 Desks
We offer a wide range of ergonomic desks. Whether you want to work sitting down or standing up, or need a lot or little space. There's always a desk that fits.
Desk chairs
You can work from home ergonomically with our NEN and NBR-certified chairs. A desk chair that suits everyone.
Laptops
Need a laptop? We'll arrange that. You can pick a few specific options for employees to choose from.
Monitors
Choose from screens with different sizes, resolutions, and connectors from the best brands.
Headsets
In our range, you can find headsets that are comfortable all day long, with high sound quality and a good microphone.
This is how you determine your assortment
Choosing can be quite difficult. That's why our experts will help you with a proposal with Coolblue's Choice. A nice foundation to build on.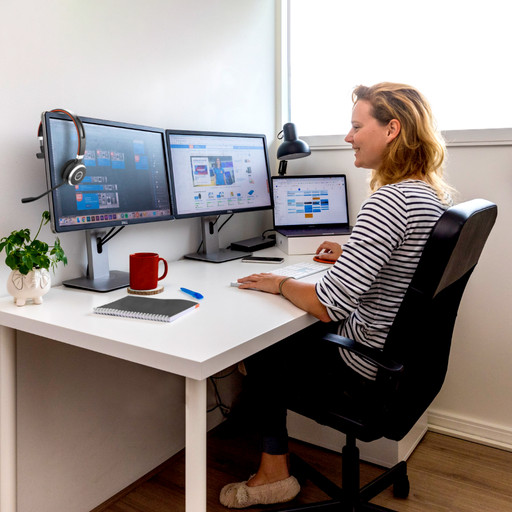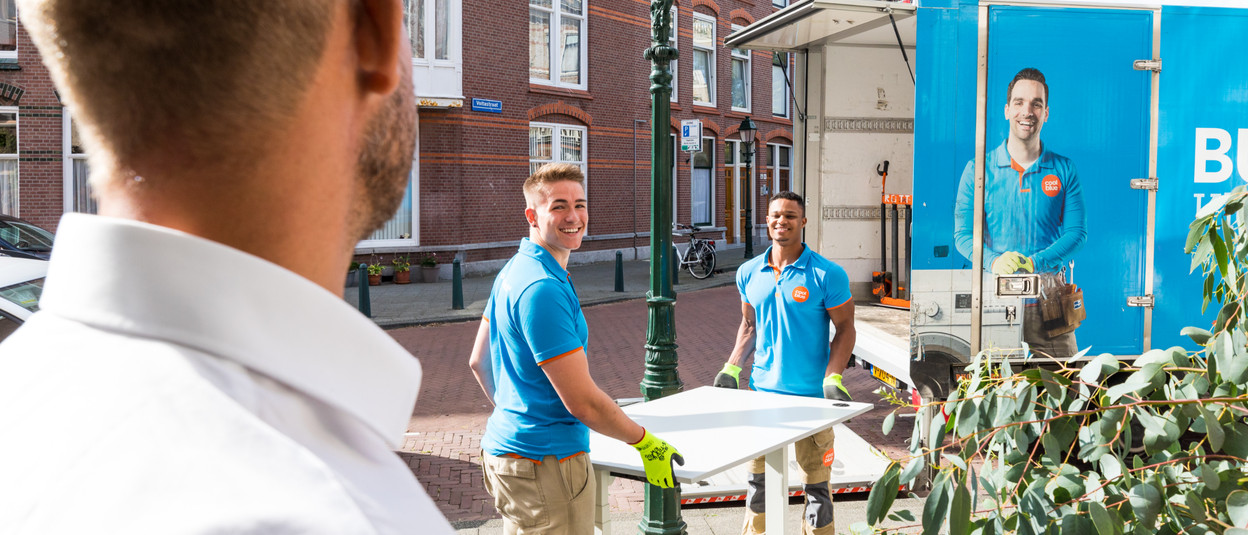 Delivery
Service that you're used to from us. Ordered today, delivered to your colleagues tomorrow.
Installation service
Our own Coolbluers take care of the ergonomic installation of the home offices. This costs € 80 per installation.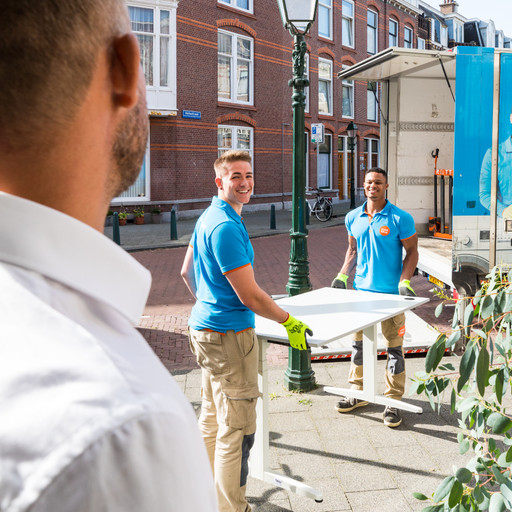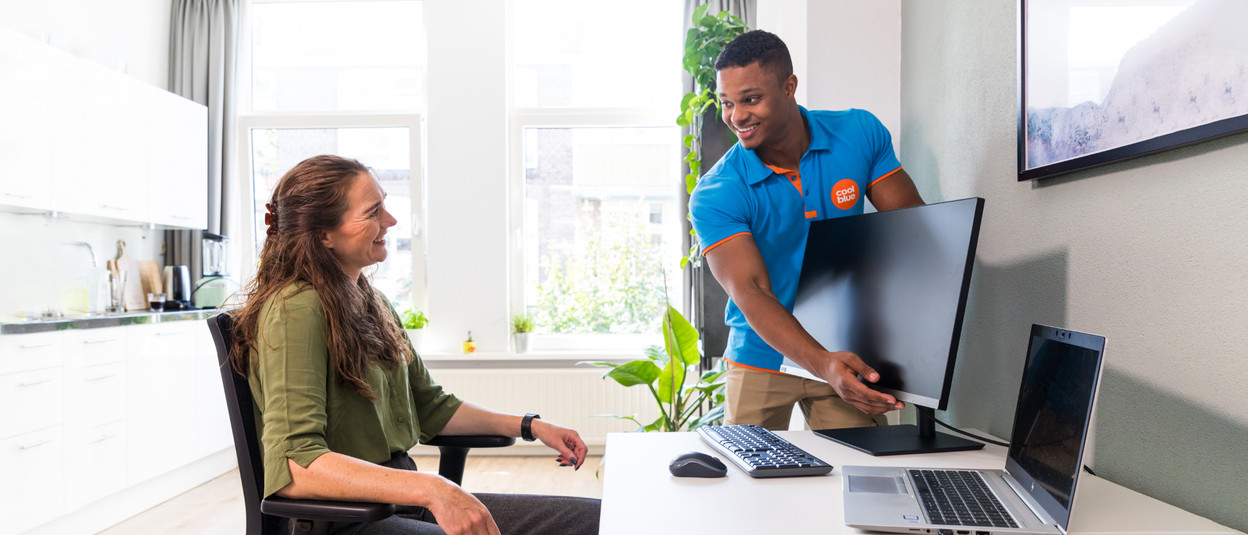 Customer Service
Anything for a smile. Our Customer Service is available for your employees every day until 23:59.
Warranty and repairs
Did something break? We'll solve that. Your employees can arrange it themselves through our Customer Service.
Returns
There's a 30-day satisfaction guarantee for your employees. As you're used to from us.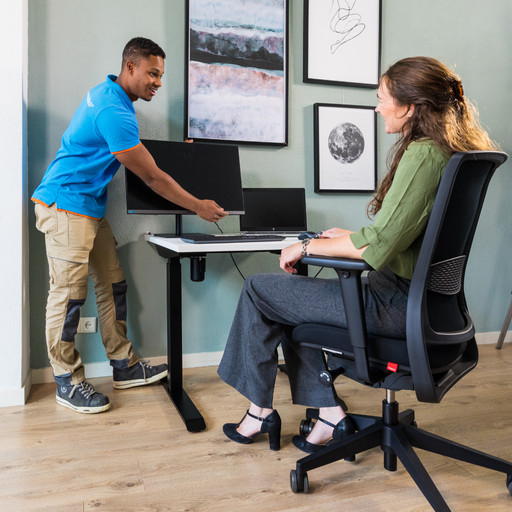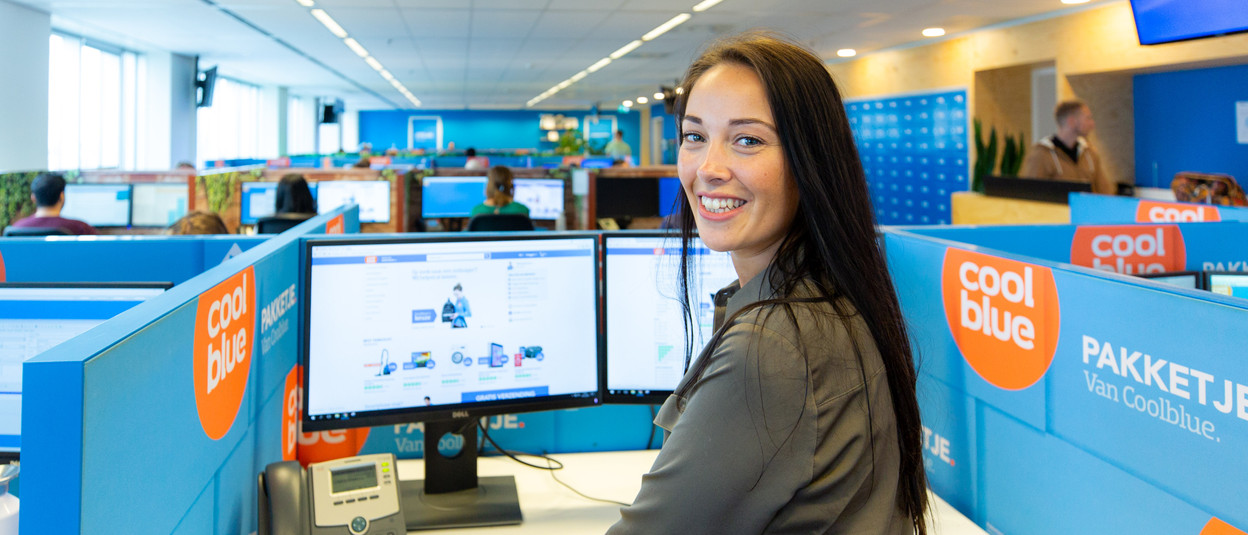 New and departing employees
We process the personnel changes every month. For example, new employees can also use the Home Office Store and departing employees no longer have access
Invoices
Every second week of the month, you'll receive a collective invoice for all products that your employees have purchased that month.
Costs
You pay for the products that your employees bought and a monthly fee for the Home Office Store. This way, we can make sure it's always up-to-date.
Purchase overview
You'll receive a monthly overview stating who has bought what. This way, the employee has the freedom to choose their products and you keep an overview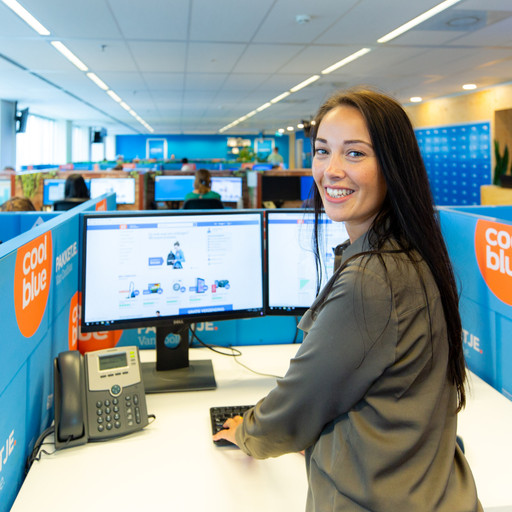 Our customers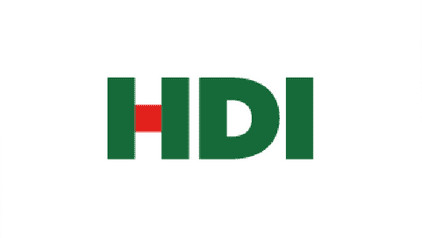 HDI Specialty
"Our Home Office Store looks professional. The employees saw the link with our company."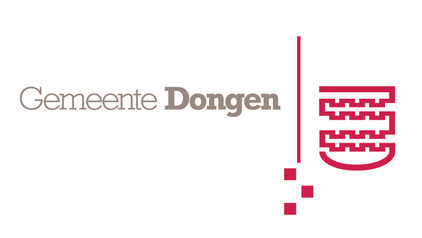 Gemeente Dongen
"We choose Coolblue because of the large assortment, fast delivery, and easily accessible customer service."
Which budget do you choose?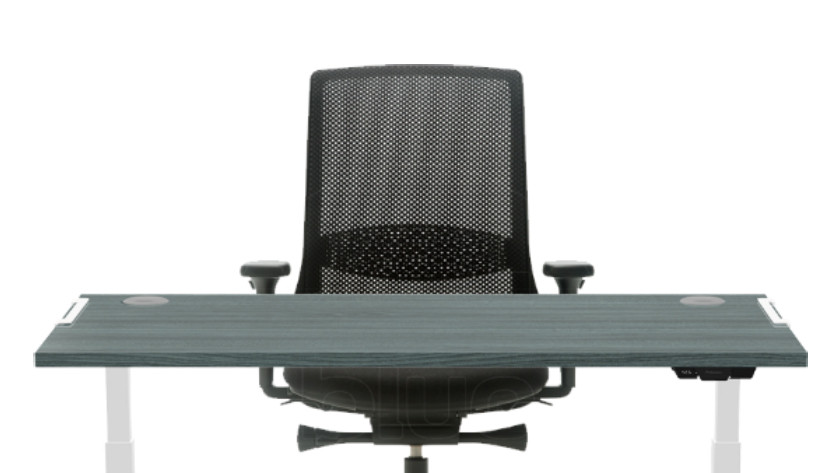 For € 600, employees can buy a desk and desk chair from Ahrend or Euroseats, for example.
For € 850, employees can buy an ergonomic workplace with a desk, desk chair, monitor, keyboard, and mouse.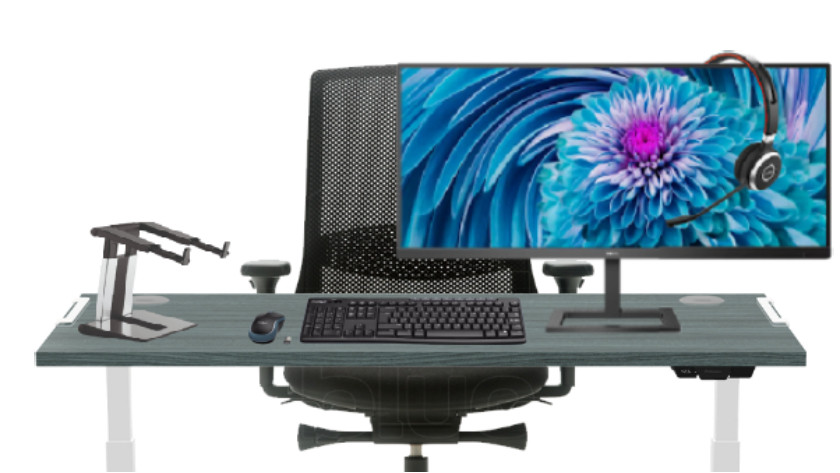 For € 1200, employees can buy a complete workplace with desk, desk chair, high-end monitor, and accessories such as a headset and laptop stand.
Frequently asked questions
How long is a Home Office Store open?

You can decide that. Do you offer a one-time budget? We recommend a term of 3 months. This gives employees ample time to buy products. Are you looking for a structural solution, also for new employees? Open a Home Office Store for 1 or more years.
Is there a minimum number of employees that gets access to the Home Office Store?

No, there's not a minimum number of employees. Based on your situation and the number of employees, we'll find a suitable solution. We're happy to tell you more about this.
Are there costs associated with the Home Office Store?

Yes. You pay for the products that your employees buy and fixed monthly costs. The monthly costs are based on the number of employees, the duration, and the allocated budget per employee. This starts at just € 150 per month.
What are the most popular products for a Home Office Store?

The most popular products are desks, desk chairs, monitors, peripherals, and audio.
I have a Home Office Store via my employer. Where can I ask questions?

Go to the frequently asked questions about ordering in a Home Office Store. Can't find what you need? Please contact our Customer Service.
Your own Home Office Store in 5 steps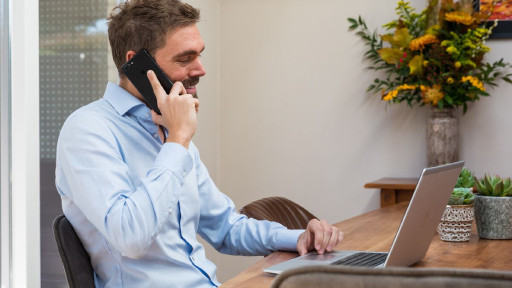 Advice
Professional help.
DEMO PRESENTATION
Show biz.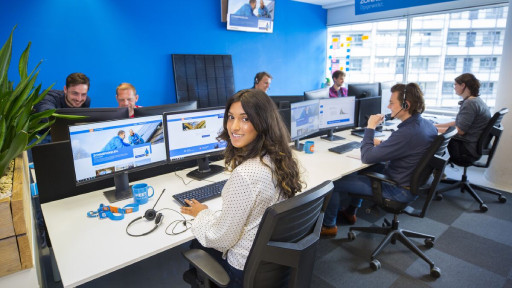 BUILD ENVIRONMENT
Lots in store.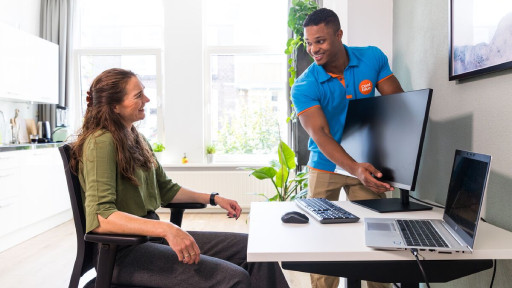 Opening
Get the party started.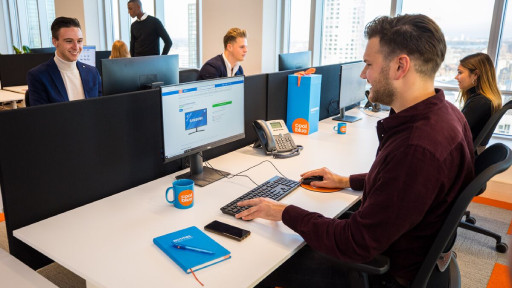 Maintenance
A reputation to uphold.
We arrange it together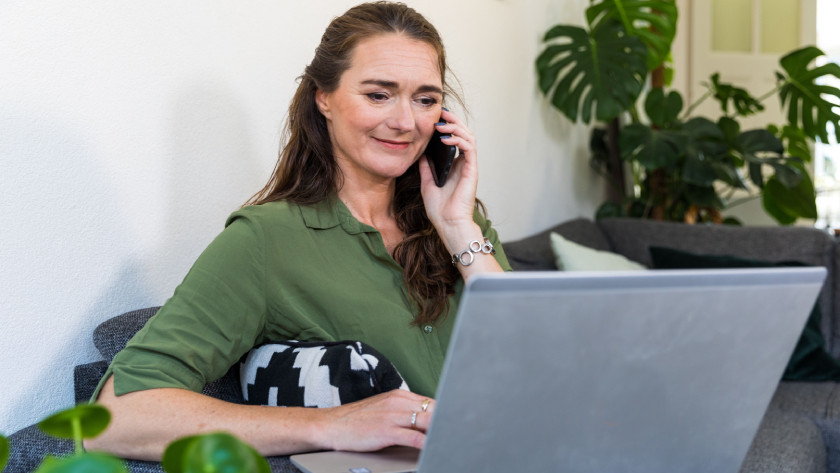 Costs
You pay for the products that the employees buy and a fixed monthly amount. The monthly amount is based on duration, budget, and number of employees. This starts at just € 150 per month.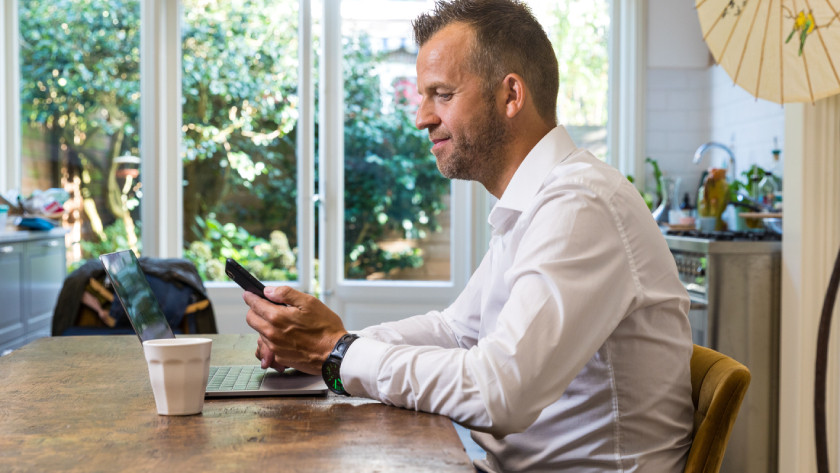 Invoice and purchase overview
Each month, you'll receive one invoice and a purchase overview. The invoice contains the fixed monthly costs and the credit that your employees have used. The purchase overview shows exactly who has bought what.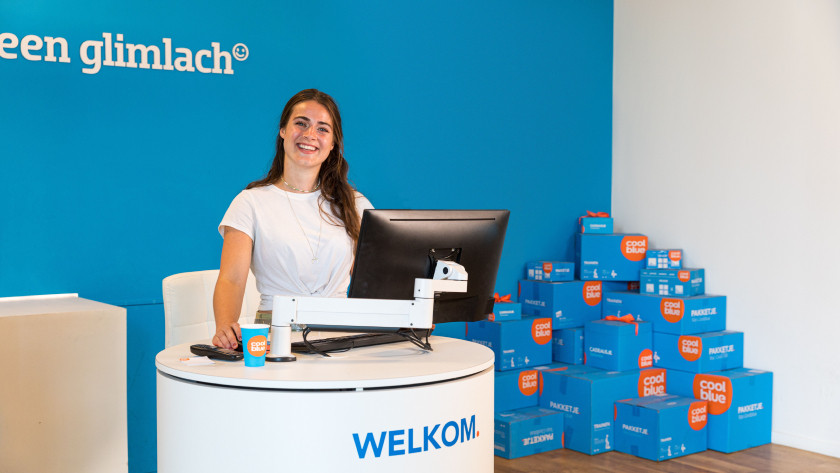 New employees
You provide the personnel changes on a monthly basis and we process them. We'll add new employees, so that they're ready for the start. We remove departing employees.
Whitepaper about hybrid working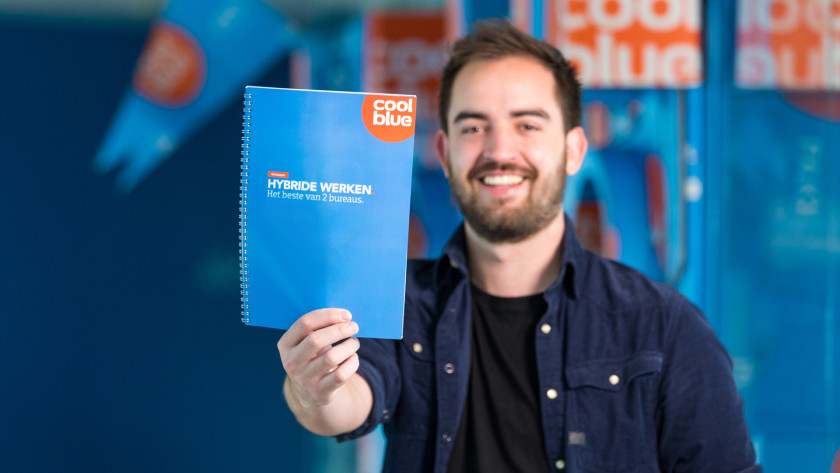 Hybrid working, or as we at Coolblue call it: 'the best of 2 desks'. Experts expect it's here to stay. Time to research how you as an employer can best furnish this. In this whitepaper, we look at how other companies tackle this new way of working. And at what scientists write about this.
Interested? Request an advice appointment
We'll contact you via telephone within 1 working day.
Other Coolblue Company Stores
The Coolblue Home Office Store is 1 of the possibilities for a closed portal at Coolblue. We also offer other possibilities, like a Choose Your Own Device Store, or arranging an original Christmas present for your employees. Discover the possibilities at Coolblue.