What grill rack material do you choose?
The grill rack is one of the most essential, but undervalued parts of your barbecue. We spend little time choosing a good grill rack when we buy a barbecue. But we should! That's why I want to tell you about the differences between the 5 most common grill racks. Stainless steel, cast iron, enameled and chromed steel, and aluminum. Based on this information, you can confidently choose the best material grill rack for you.
Material BBQ grill racks
When choosing the right grill rack material for you, you have to keep 3 things in mind. Ask yourself the following questions:
What do I want to prepare on the grill rack?
How annoying is it to clean a grill rack?
How long do I want the grill rack to last?
Below, you can read how the types or racks score on the above points.
Cast iron and stainless steel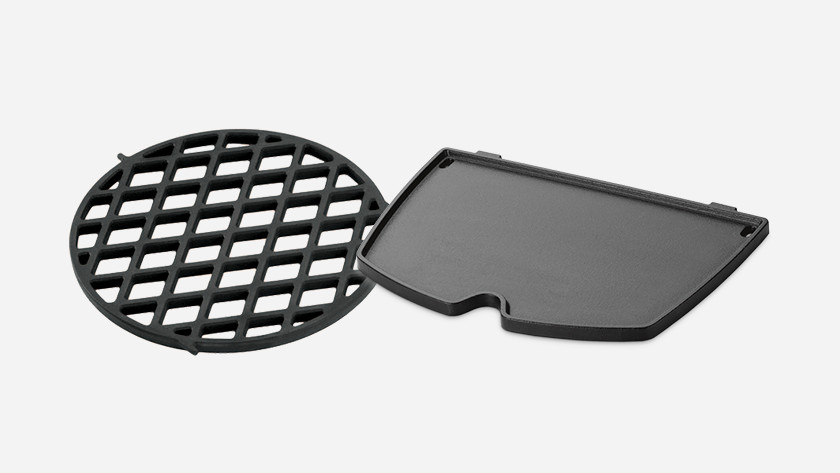 Cast iron BBQ rack
Very suitable to sear steaks (with grill marks).
Cast iron will ocntain heat for longer, so you need less heat.
Very durable because of the strong material.
You have to clean cast iron relatively often.
Cast iron can rust after a while.
Note: cast iron racks are heavy.
Stainless steel BBQ rack
Stainless steel is very durable, because it doesn't rust.
Hard material, so it doesn't wear.
Easy to clean, and easy to maintain.
Stainless steel is relatively heavy.
Stainless steel is pricey because of its ease of use.
Note: easy to clean with a stainless steel brush or abrasive sponge.
Chromed and enamelled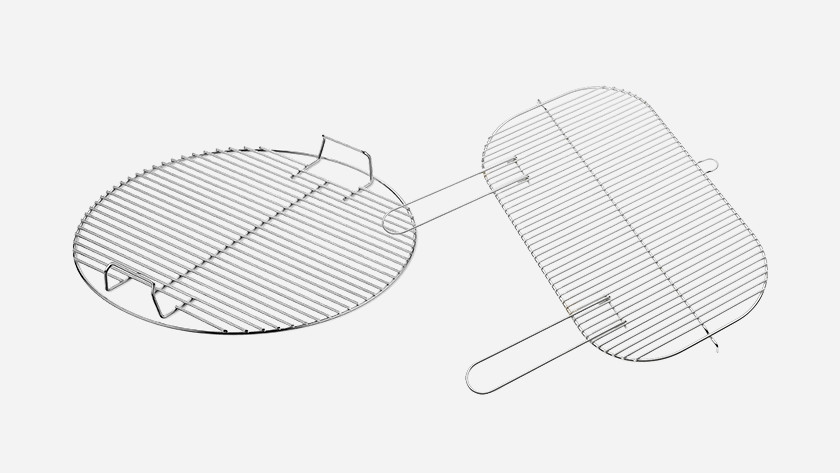 Chromed steel BBQ rack
All types of preparation possible.
Relatively cheap compared to other materials.
Has a protective layer of chrome against rust.
Chromed steel racks aren't environmentally friendly to produce.
Not durable because the chrome layer can chip and rust.
Note: will damage when you clean it with an abrasive sponge.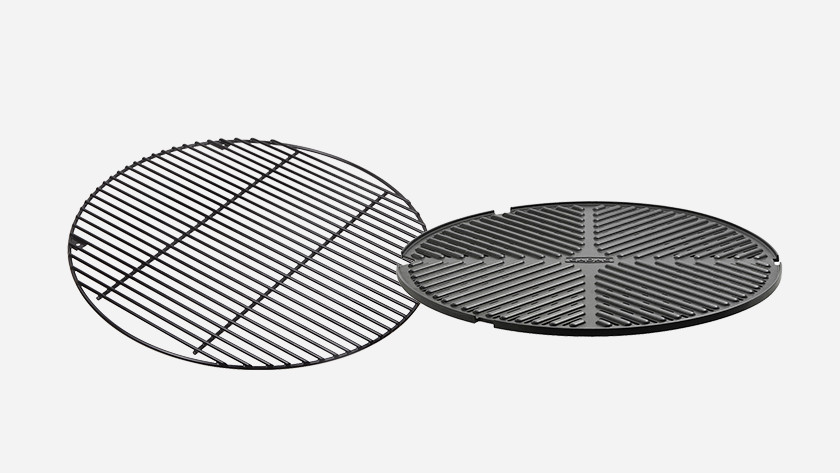 Enameled steel BBQ rack
All types of preparation possible, produces grill marks too.
Has a protective layer of (porcelain) enamel against rust.
Durable, and enamel won't chip.
It can crack if you don't handle it carefully.
Cleaning an enameled BBQ rack isn't easy.
Note: relatively expensive for what you get.
Aluminum
Aluminum BBQ rack
Aluminum is relatively cheap compared to other materials.
Doesn't rust, so it doesn't need maintenance.
Aluminum is relatively thin, so the heat will transfer immediately.
Aluminum is a fragile metal and damages easily.
Not suitable for large roasts or steaks.
Conclusion
So, do you want to prepare specific dishes like large roasts or seared steaks? And do you want enjoy the same grill rack for a long time? A cast iron or stainless steel rack suits you best. Do you only grill hamburgers and sausages, and don't mind buying a new rack occasionally? It's better to choose an aluminum rack or one of the steel ones. They're a little cheaper.
Did this help you?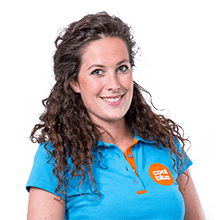 Article by: