How do I install Norton Security on a Windows computer or laptop?
You've bought Norton Security to protect your PC or laptop against viruses, spyware, and other threats. In order to provide the computer with Norton security as soon as possible, I'll explain the installation for PC or laptop step by step on this page.
What do you need?
A PC or laptop with internet connection
Norton product key, which you can find on the packaging or in your email
Norton account information, unless you don't have an account yet
A PayPal account or credit card
Step 1a: log in to Norton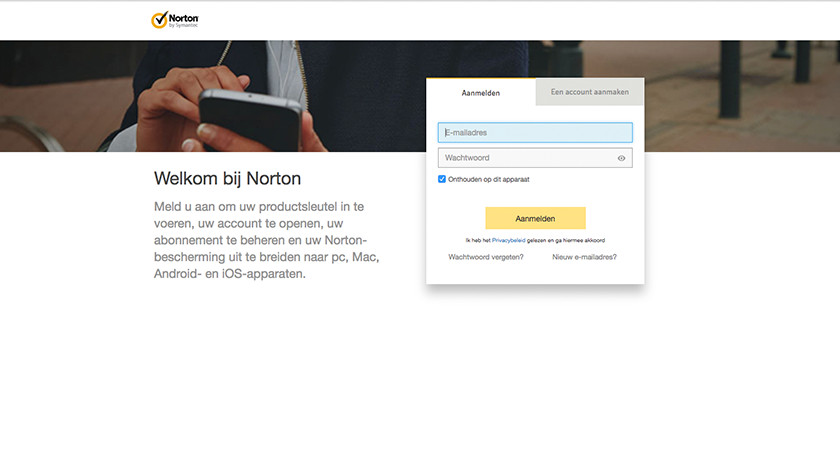 Surf to www.Norton.com/setup and log in to Norton with your account details.

No account yet? Go to step 1b.
Step 1b: create a Norton account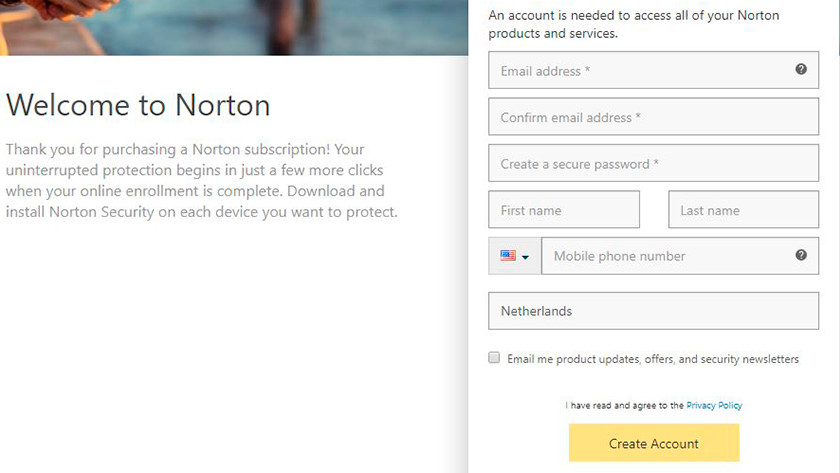 Don't have an account yet? Create one by clicking * Create account*. Enter your data into the boxes and make sure to store your password somewhere.

Next, log in using the account you've just created on the login screen, like in step 1a.
Step 2: enter product code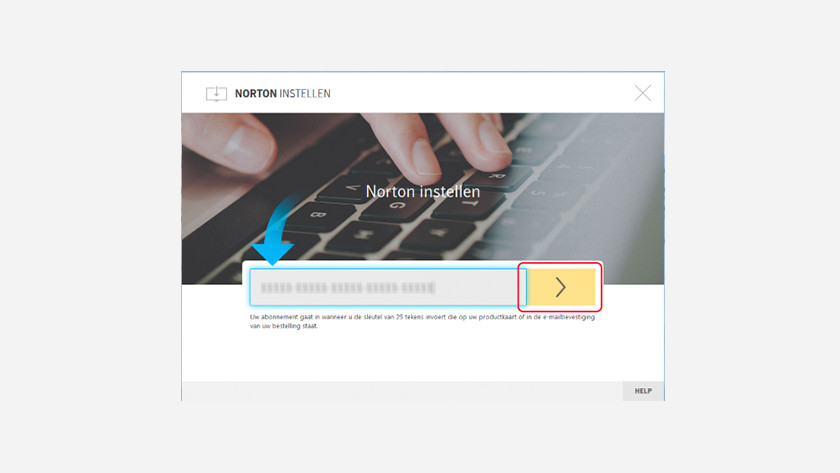 If you have a Norton product card, you'll find the 25-character code on the card.
Did you receive the Norton code in your email? Use that code.
Enter the 25 characters into the bar and click the yellow arrow to continue.
Step 3: the Terms and Conditions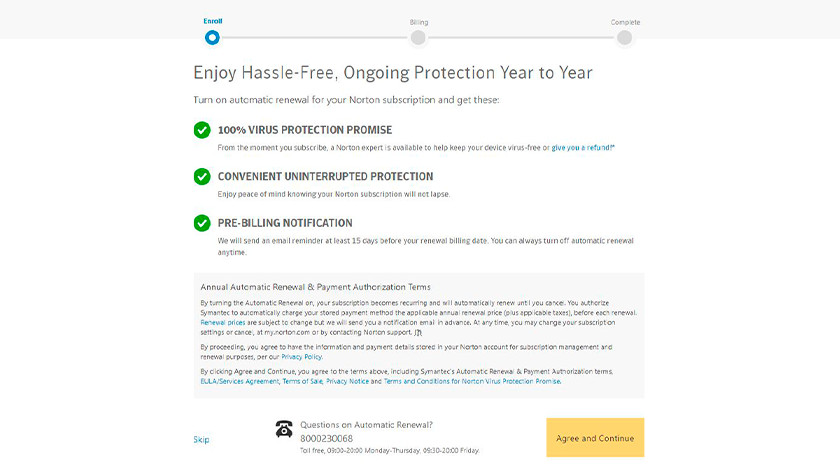 On this screen you'll find the terms and conditions. Read them if you want.
Once you're ready, click the yellow button on the bottom right to continue.
Step 4: enter payment method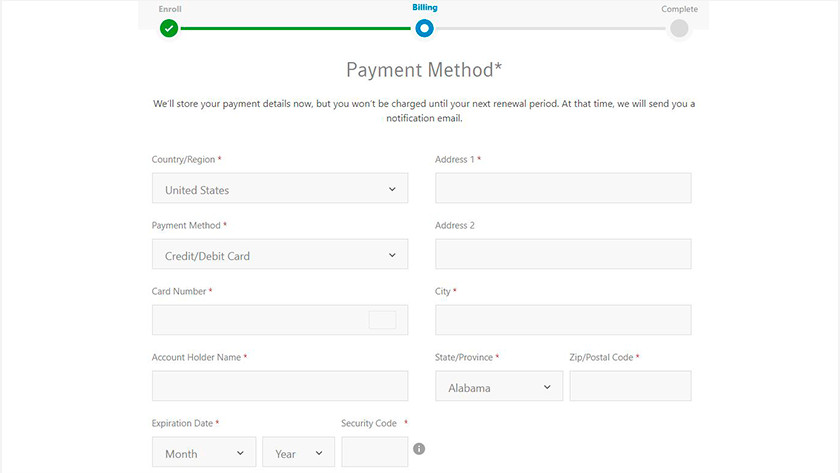 Enter your data into the boxes.
Choose whether to link your credit card or your PayPal account to your Norton account.
Click the white square at the bottom, next to 'I'm not a robot', in order to continue.
Click the yellow button to continue.
Norton won't charge any costs yet. You can determine whether you want to renew your subscription.
Step 5: verification
On this screen, Norton will indicate that your PayPal account or credit card is successfully linked to your Norton account.
Click the yellow button to continue.
Step 6: download Norton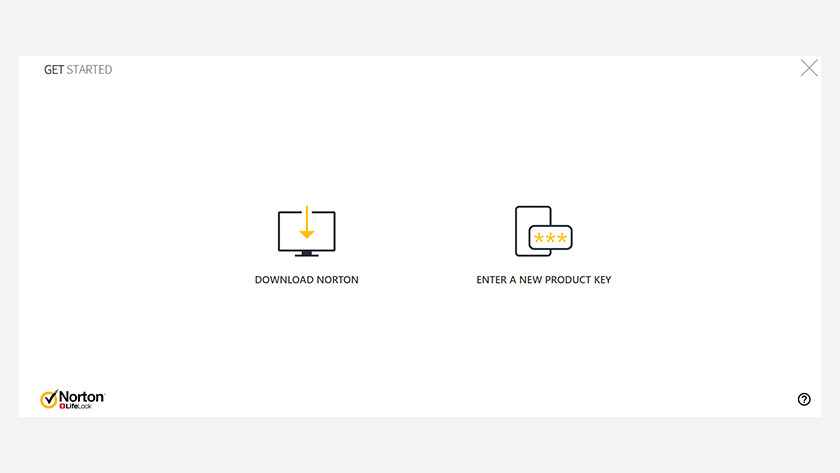 You've already entered the product code, so you can continue right away using the Download Norton button.
Step 7: download Norton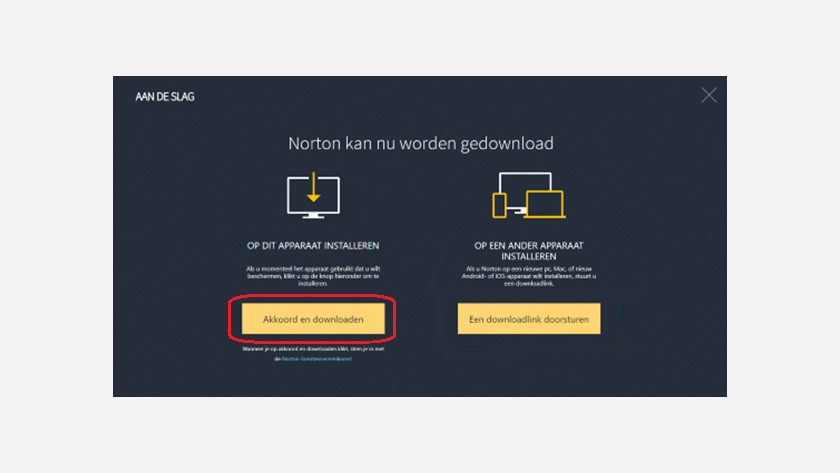 In the screen that says 'Norton can now be downloaded', click the yellow Agree and download button to download Norton.
Step 8: install Norton
Open the downloaded file and carry out the step below depending on the browser you're using:
Internet Explorer or Microsoft Edge: click Run.
Firefox: in the browser, click the download option and double-click the file you've downloaded.
Chrome: double-click the file you've downloaded in the bottom left corner.
Step 9: download has started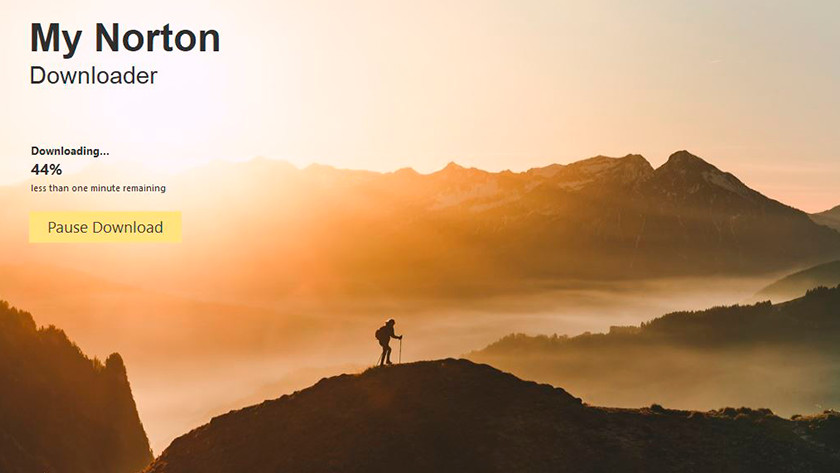 You'll now see a screen stating that Norton has started downloading.
Depending on the speed of your internet and your device, it'll be done after about 20 minutes.
Step 10: your Norton account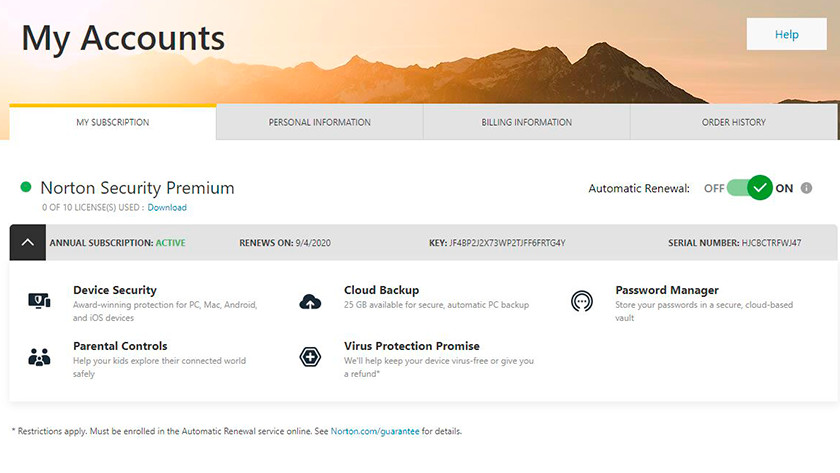 Once the download is complete, you'll see the screen with your account data. You'll also see a green text stating that your license is valid and activated.
Step 11: you're now protected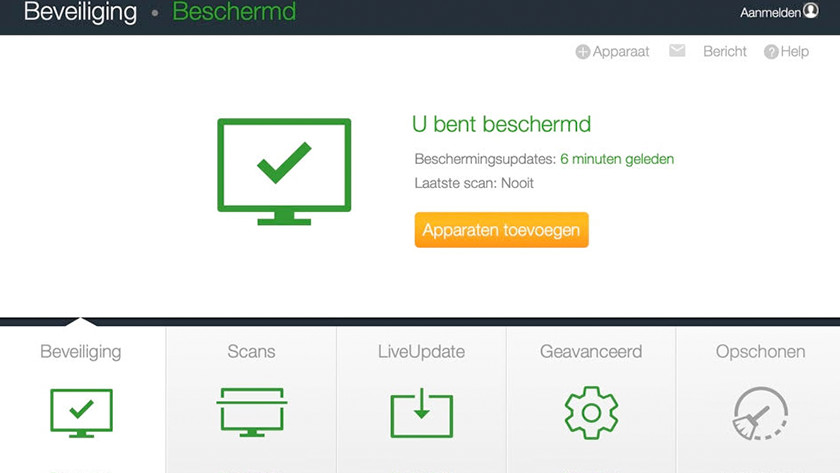 The installation is complete and your device is now protected. In the Norton menu, you can see when its last scan for threats was, and you'll find the other functions of the Norton antivirus protection, which you can switch on and off.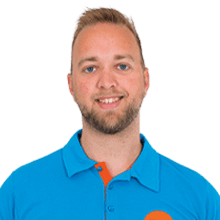 Article by:
Giovanni
Software Expert.