How do I install Norton Security on Windows?
You've bought Norton 360 Deluxe to protect your PC or laptop against viruses, spyware, and other threats. In order to provide the computer with Norton security as soon as possible, I'll explain the installation for PC or laptop step by step on this page.
What do you need?
A PC or laptop with internet connection
Norton product key, which you can find on the packaging or in your email
Norton account information, unless you don't have an account yet
A PayPal account or credit card
Step 1a: go to the website or Microsoft Store
*Browse to www.Norton.com/setup or follow the link in the voucher you received from us via email.
*Click on enter the product key.
**Already have an account? ** Click on "Returning customer? Sign in" and go to step 2.

**Do you have a laptop with Windows 10 in S mode? ** Open the Microsoft Store on your laptop and download the Norton app there.
Step 1b: create a Norton account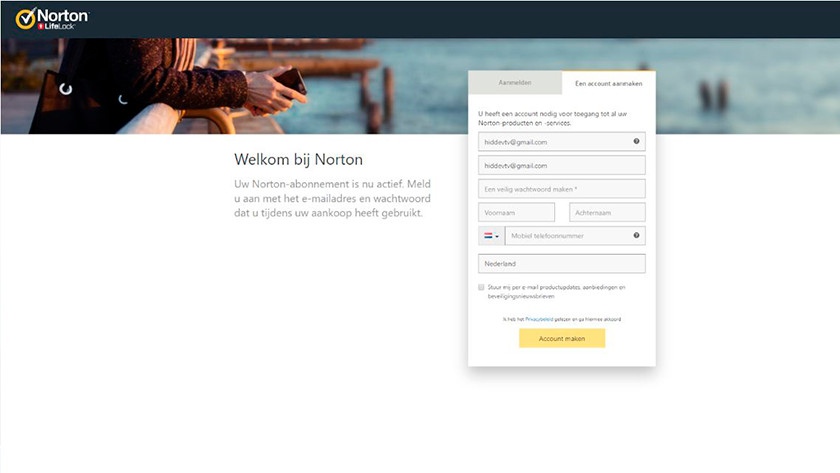 Enter your information and make sure to store your password somewhere safe.
Step 2: log in to Norton
Log in with the account you've just created, or use your already existing account.
Step 3: enter your voucher code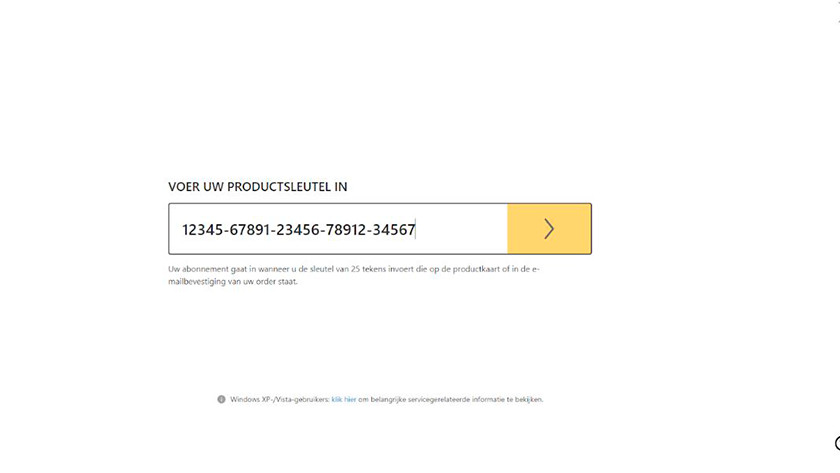 Enter the personal voucher code that you received from Coolblue via email.

Can't find the email? Search for emails with the sender "Coolblue" that contain the word "antivirus". Don't forget to also check your spam or junk mail folders*.

If you have a Norton product card, you'll find the 25-character code on the card.

Enter the 25 characters into the bar and click the yellow arrow to continue.
Step 4: the terms of service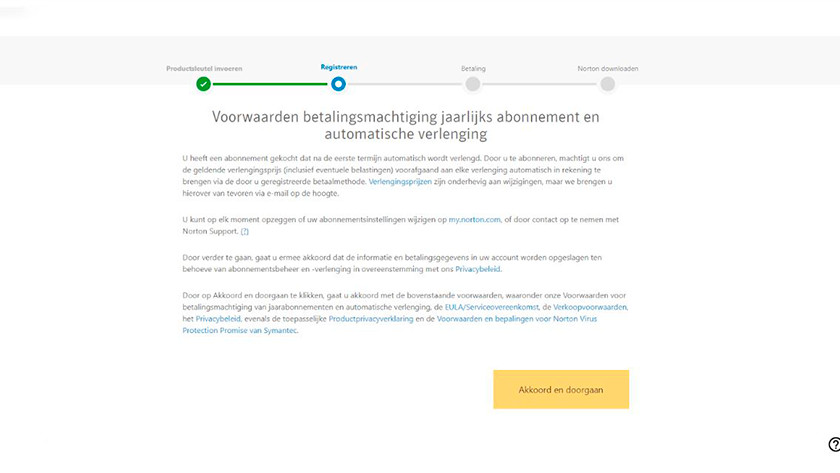 On this screen you'll find the terms and conditions. Read them if you want.
Once you're ready, click the yellow button on the bottom right to continue.
Step 5: enter payment data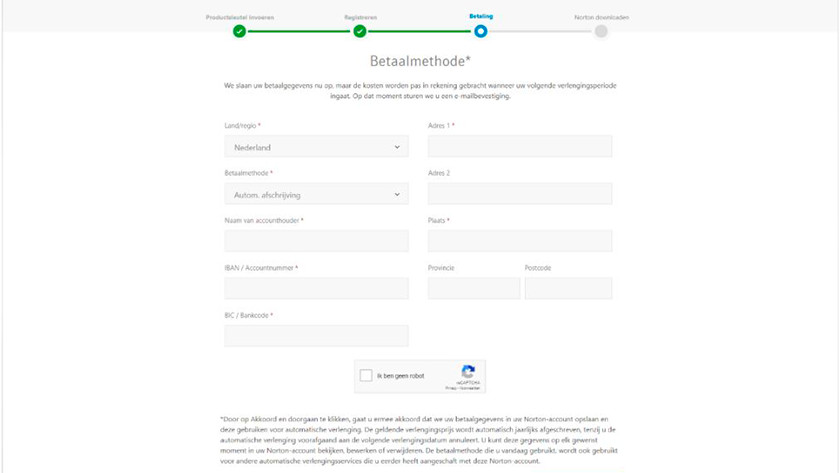 Enter your details.
Choose to pay via direct debit or link your credit card or PayPal account to your Norton account.
Every bank has a different BIC/SWIFT code. You can easily Google this for your bank. These are the BIC codes for the largest banks in the Netherlands:
ABN Amro: ABNANL2A
ASN Bank: ASNBNL21
Bunq: BUNQNL2A
ING: INGBNL2A
Knab bank: KNABNL2H
Rabobank: RABONL2U
Regional bank: RBRBNL21
SNS: SNSBNL2A
Triodos: TRIONL2U
Click the white square at the bottom of the screen to continue. You can find it next to 'I'm not a robot'.

Click on the yellow button to continue.

Norton won't charge you until the free subscription year is automatically extended. You can directly unsubscribe for this automatic renewal at any time via your account. About 45-30 days before the automatic renewal, you'll also get a reminder from Norton. *
Step 6: verify your payment data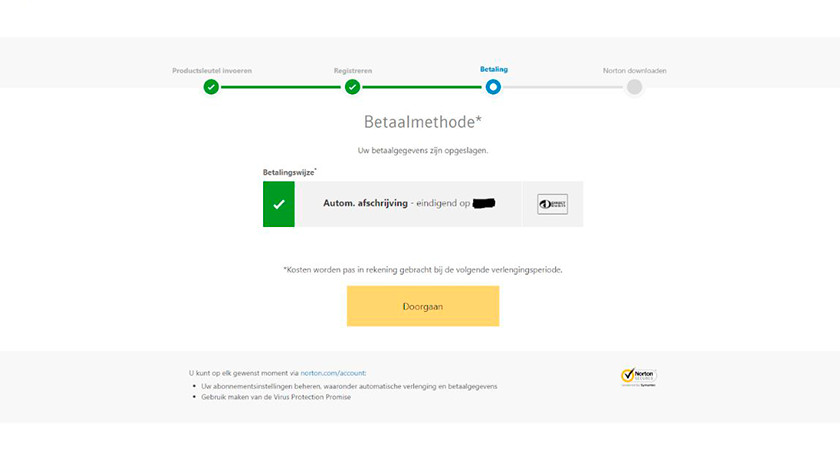 On this screen, Norton will indicate that your bank account number (IBAN), credit card, or PayPal account is successfully linked to your Norton account.
Click the yellow button to continue.
Step 7: download Norton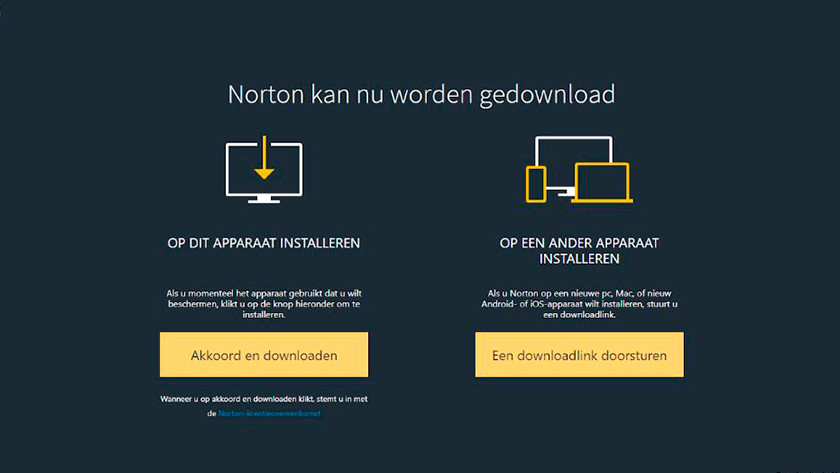 In the window 'Norton can now be downloaded', click the yellow button that says Agree and download to download Norton.
Is this not one of the devices that you want to install Norton on? Choose to forward a download link and the link will be sent to the preferred e-mail address.
Step 8: install Norton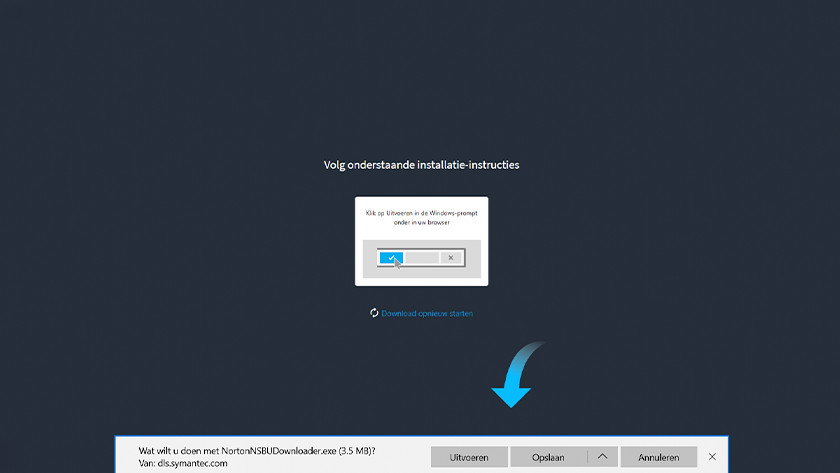 Open the downloaded file and carry out the step below depending on the browser you're using:
Internet Explorer or Microsoft Edge: click Run.
Firefox: in the browser, click the download option and double-click the file you've downloaded.
Chrome: double-click the file you've downloaded in the bottom left corner.
Step 9: download has started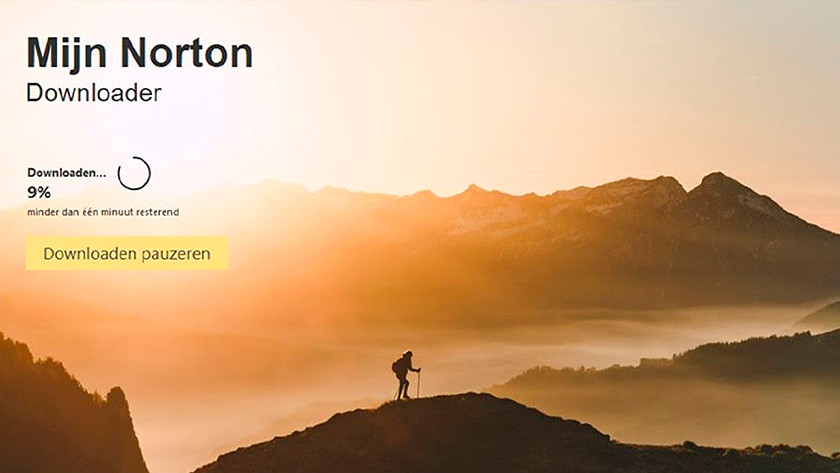 The screen will now indicate that Norton is downloading.

Depending on the speed of the Internet and your device, the download will be completed between 1 and 20 minutes.*
Step 10: your Norton account
When the download is complete, you'll see the screen with your account details. In addition, you'll see in green text that your license is valid and activated.
You can also download and set additional features from Norton, such as VPN, password manager, and parental controls in this menu.
Step 11: you're now protected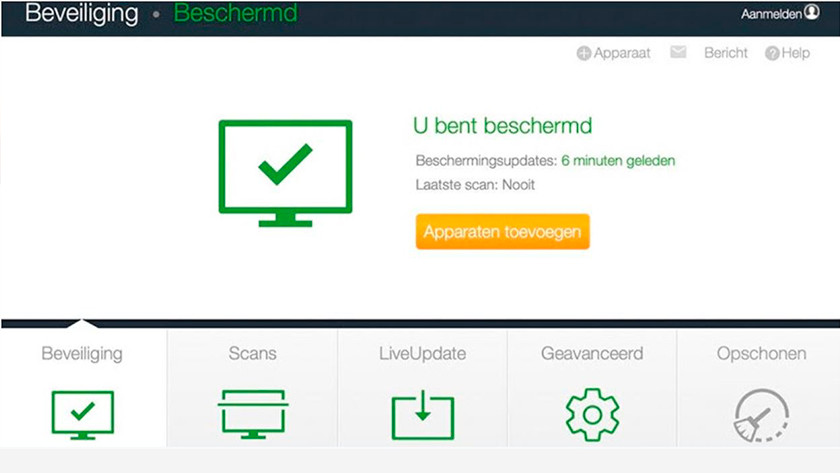 The installation is complete and your device is now protected. In the Norton menu, you can see when its last scan for threats was, and you'll find the other functions of the Norton antivirus protection, which you can switch on and off.
Did this help you?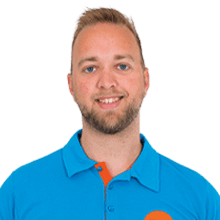 Article by:
Giovanni
Software Expert.