Advice on hair removal
Whereas in many beauty salons it's been known for years, hair removal with light flashes has become a familiar phenomenon for home use, too. More and more men and women opt for IPL, because it's the most comfortable and safe way of hair removal, which also gives you the longest and smoothest result. Are you still in doubt? I'll help you with your choice.
---
1. What do we understand by light laser hair removal?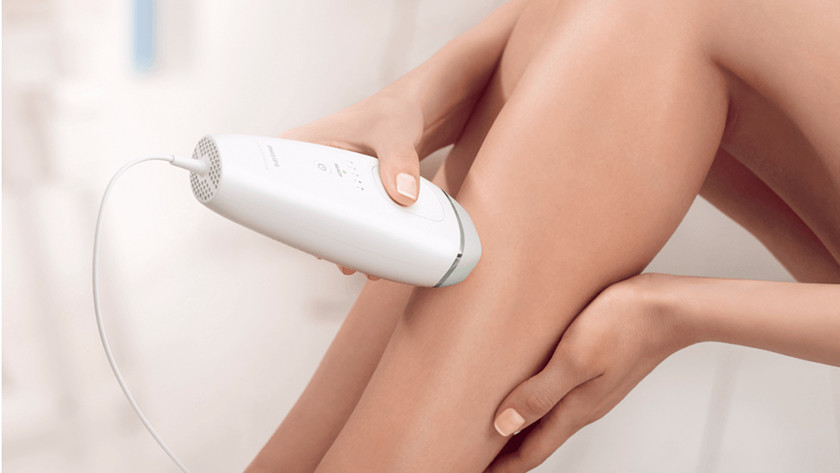 Intense Pulsed Light
Intense Pulsed Light generates extremely bright light flashes on the surface where you hold the light window. These light flashes stun the hair follicles. This temporarily stops hair growth. If you regularly repeat the treatment, your skin will remain smooth for a long time.
Long-lasting smooth result
Painless treatment
Easily done from home
Temporarily, so repeat treatments
Result not immediately visible
Treating the legs takes time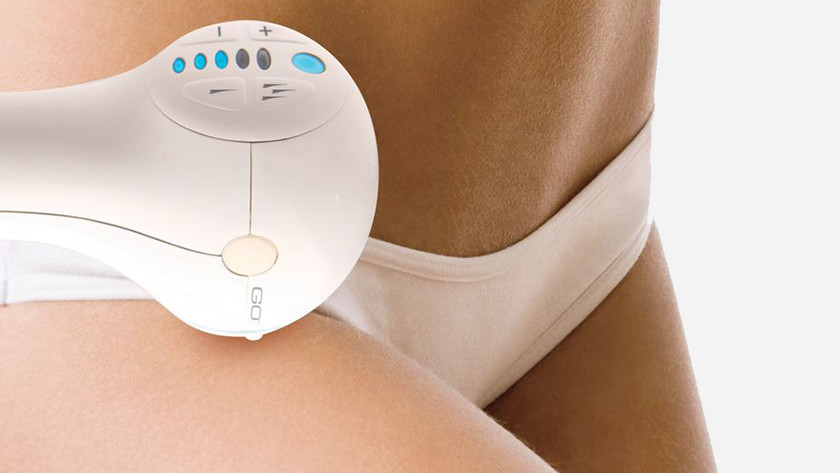 Laser
Laser devices use laser beams that target the hair follicle in the skin. The skin itself won't be damaged, and 6 to 8 treatments are generally required until you're permanently hair-free. We do recommend to have treatment once a year for maintenance.
Permanent smooth result after a few treatments
Less painful
Technically difficult to do yourself
Small surface, so hair removal is time-consuming
2. For whom is IPL suitable?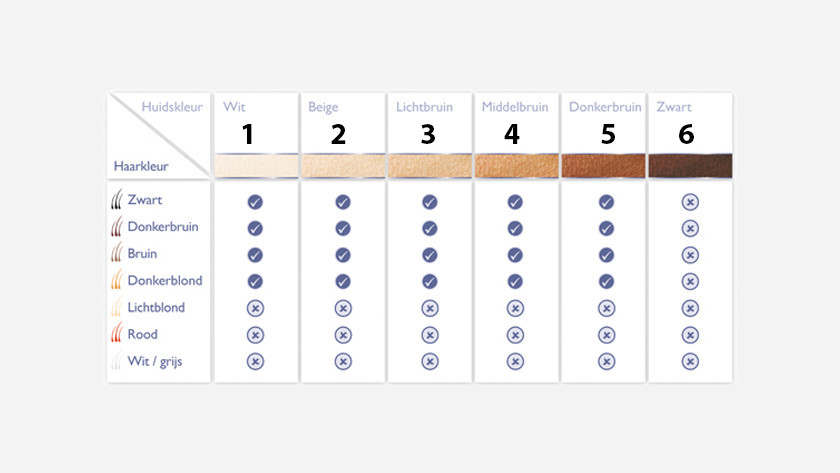 Intense Pulsed Light treats the body in a safe way with the aid of light flashes. These light flashes bring hair follicles into the resting phase, causing hair to fall out and stay away for a long time. Light flashes reach the hair follicle only if your skin has the right factors.
Skin tone
Skin types, 1, 2, 3, 4, 5
Hair color
From natural dark blond to black
Light blond, white, giner, red, or gray hair
3. When can't you use IPL?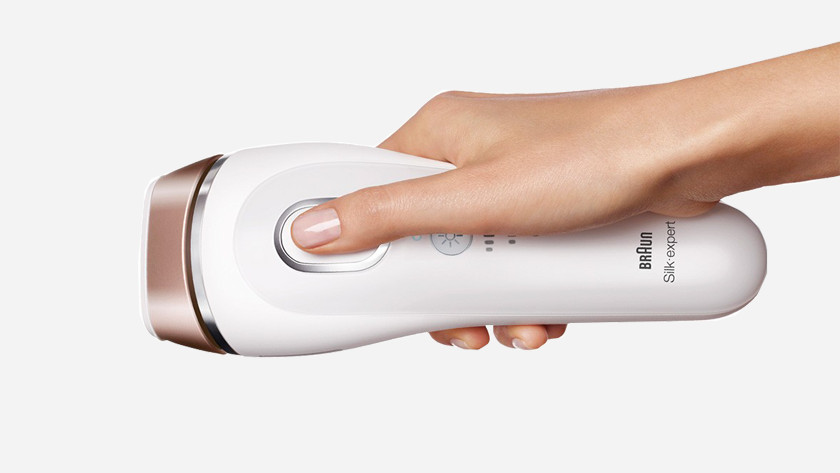 In the following cases, the use of a laser hair removal device is not recommended:
During pregnancy and when you're breastfeeding
On tattoos and piercings
Nipples and genitalia
Varicose veins
When you have a past with skin cancer
Within 48 hours before or after using a tanning bed
At injection sites, pacemakers or implants
If you have many freckles or moles, the use of IPL is not recommended. If you have a single freckle or birthmark, make sure you purchase an IPL device with an integrated skin sensor. This adjusts the intensity when you go over a birthmark or freckle.
4. Smooth legs right away?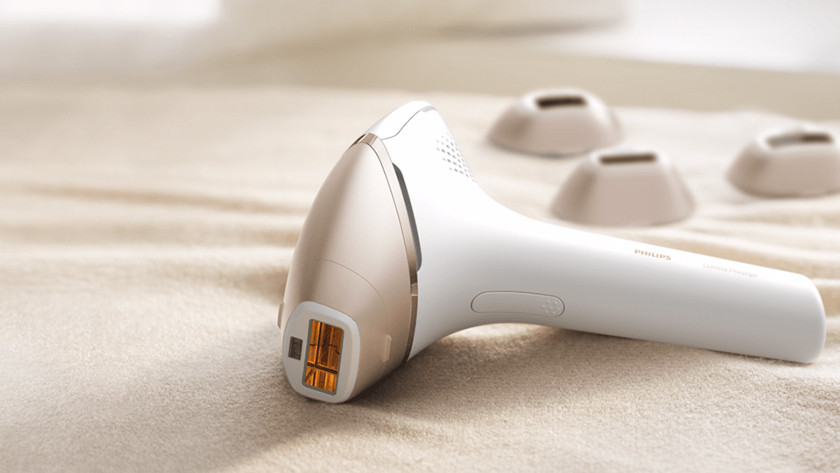 It takes a while before you see results. You can't expect smooth skin after 1 treatment. You need to shave the skin for the first four treatments. Afterwards, you can repeat the treatment with the laser hair removal device every 2 weeks. After that, you'll only keep a smooth result if you repeat the treatment every 4 to 8 weeks.
TIP Do you want smooth legs for a special event, such as a wedding or a holiday? If so, it's wise to start hair removal on time. If you start IPL around Christmas, you can start your summer vacation hair free. Give yourself at least 2 months before expecting to be hair free.
5. Which hair do you want to remove?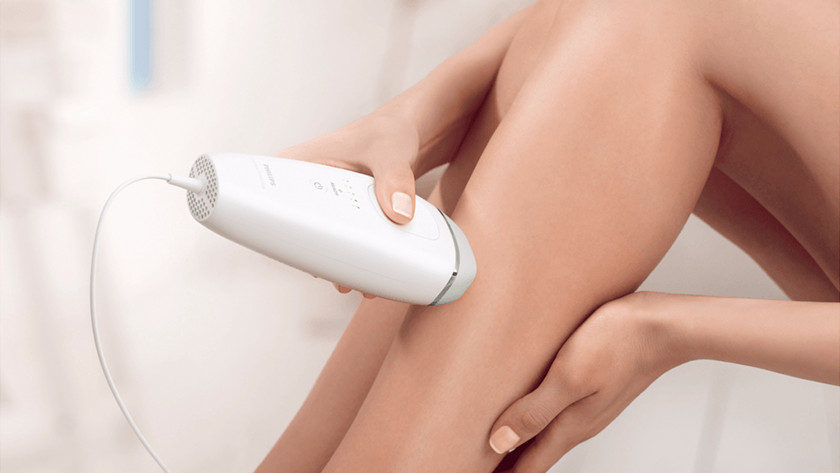 Body
Do you want to mainly remove hair from large surfaces, such as your legs and arms? If so, it's smart to opt for a laser hair removal device with a large light window. This way, you cover a larger surface in 1 time. Most IPL devices have a glide function, allowing you to glide over your skin in a smooth movement. Do note; no matter how large the light window is, it still takes at least 15 minutes to cover your legs.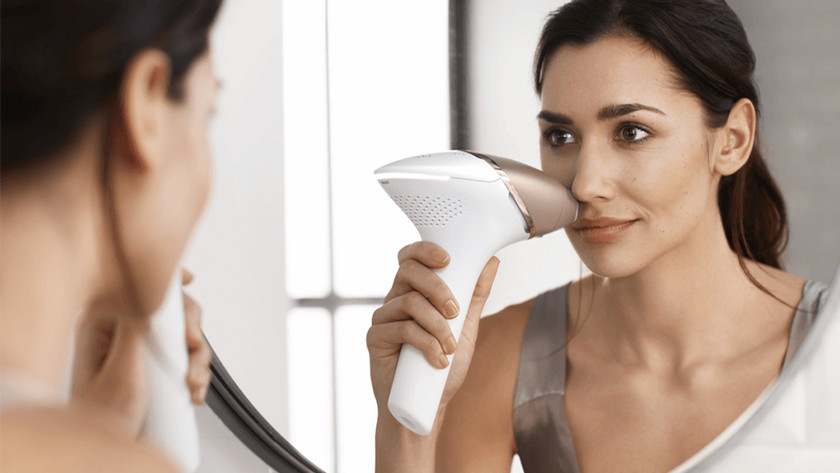 Face
There are various laser hair removal devices that are equipped with an extra light window or light filter, making them suitable for use in the face. You can never use a laser hair removal device in the vicinity of your eyes because the flash is far too bright for that. That's why a special light window is available for the face. Moreover, these windows are also narrower so you can work more precisely.
6. What does the number of light flashes mean?
A light-depot device has a certain number of light flashes. The larger the number, the longer you can use the IPL device. Now this doesn't really mean that much. Most laser hair removal devices have more than 100,000 flashes. This will last about 10 years. Some even have 250,000 flashes which will allow you to remove hair for about 20 years.
An IPL device is an investment that you use for years and makes it possible to enjoy smooth skin for many years.