Google Nest Mini White Duo Pack
Version
: White
|
Google Nest Mini
Choose the best one for you
Available for pickup even sooner
---
Product information
Pros and cons
According to our smart home hub expert
The speakers distinguish up to 6 voices, so you can use the device with several people.

Thanks to the voice control, you can control the hub without using your smartphone or tablet.

If you connect the speaker to a Google Chromecast, you can use voice control to stream videos to your TV.

You need a Google account to use functions such as calendar management.

To control a standard television with the hub, you need a Chromecast.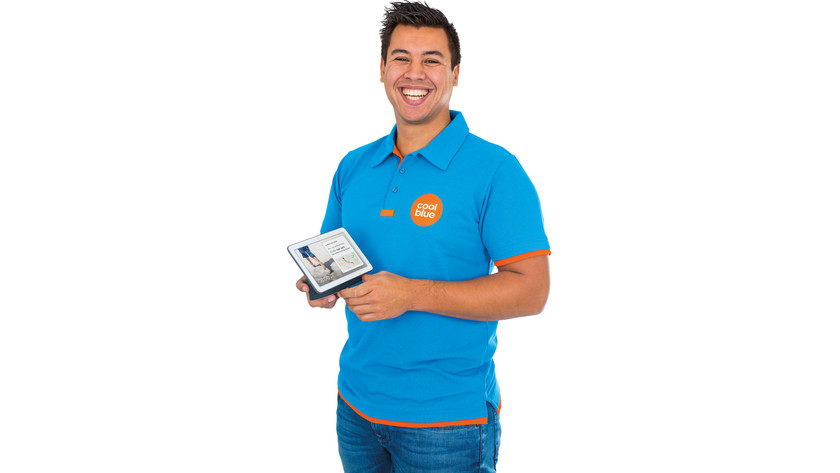 ---
Product description
This Google Nest Mini Duo Pack includes 2 smart speakers with integrated assistant. This means you'll always have a speech assistant around in several places in the house. You can ask questions and get an answer right away without grabbing your phone. That way, you'll know if it's busy on the way to work, how hot it will be, or what your next appointment is. You can also give commands to control smart home products without an app. Dim your smart lights or set your smart thermostat to a pleasant temperature, for example. The improved speaker also makes the Google Nest Mini suitable for background music. You place these smart home hubs on a table or mount them to the wall.
Included by default
Manual
Power cable
Power adapter
Tips for using this product
Read our tips and find out all about how to set up your product and use it the right way.

---
Reviews
| | | | |
| --- | --- | --- | --- |
| 5 stars | | | |
| 4 stars | | | |
| 3 stars | | | |
| 2 stars | | | |
| 1 star | | | |
Most helpful reviews
Cute Google Assistant with screen.

Krzys Robak | 23 September 2019

It does what is designed to do

Nice screensavers options

Sound quality not good enough to play music

Lack of battery, used only when connected to mains

It does what's designed to - listens to your commands. Nice design, brightness adaptive screen, so never too bright, good voice recognition. And yes, this is not a tablet.
The downside is lack of battery, so you can't move it from place to place. Also the speaker could be better quality.

Krzys Robak | 23 September 2019

A great fit for my kitchen

Amine Ben Aoun | 20 January 2021

Great sound, nice small screen, doesn't take too much space

Amine Ben Aoun | 20 January 2021

Let's me control my environment easily

Dan Smith | 22 October 2020 | In the version: Gray | Nothing included

Takes some work to set-up if you require multiple languages

Some options don't appear in the app (changing the voice for example)

I like the product a lot. It enables us to easily manage most connected applications in the building without opening your smartphone.

Dan Smith | 22 October 2020 | In the version: Gray | Nothing included

Great product that will help you as good as it can

A lot can be customized to your wishes (like the news you hear)

Works with everything that is supported by Google home

No option to use a LAN cable

I really like that I just have to say what I want to happen/ know and Google helps with it. If I want lights, I just ask google and it turns on the lights. If I want weather info or music, I just have to ask. It's amazing how it has become to do things.

Aart | 26 May 2020

Good gift for family

Google assistant not very useful

It's the best photo frame I could find. Connects with Google Photos and looks sharp and clear. Even has advantages like connectivity with YouTube Music.

Aldo Leka | 7 April 2021

Prettig en makkelijk te installeren

Snapt vaak niet wat je bedoeld

Google werkt prettig samen met je lampen, ik gebruik zelf Calex en de integratie is makkelijk en werkt soepel

Patrick Pauptit | 2 June 2020

Great product with some small limitations.

Alarms work without an internet connection.

Google Assistant paired with a screen is just awesome.

Far-field microphones will always pick up what you're saying.

Sound quality is very poor.

Overall I absolutely love this product. I replaced my Nest mini with the Hub, and the experience with a screen is much better. In addition to that, alarms will still work when your internet is down, as opposed to the Mini. Sadly the speakers in the Hub aren't good enough to listen to music on, and the Hub lacks an audio connector. However you could pair it up with a Bluetooth speaker, wifi speaker system or a Chromecast Audio if you still have one of those laying around. The touch navigation is very simple and intuitive, plus the screen makes everything so much clearer. Sadly this model Hub does not have an integrated camera for Duo videocalls as opposed to the Hub Max, but oddly enough you can ask to place a video call. You just won't be visible to the person that you're calling. The rubber feet causes the Hub to be very steady and will not go anywhere once you put it down. One thing to note regarding multimedia streaming... Sadly you're stuck with what the Assistant can do in the Netherlands. That means that you will be able to ask for something on Spotify, YouTube, YouTube Music or Netflix, but other services that are supported by the Assistant in the U.K. for example like Deezer, Disney+, Hulu et cetera are NOT available in this region. You can however stream all of those by using the built-in google cast function, that works the same as a Chromecast in your TV.

My conclusion: The Google Nest Hub is an amazing device, but it has some limitations regarding sound quality and available services in the Netherlands. I would certainly recommend this device if you're either looking for a smart display or a smart speaker.

Jurrian Goewie | 24 January 2021

You will miss simple features you expect.

You cannot get simple things like seen time and date on the same screen. The options you get are very limited. I saw many complaints on its forum but all have been locked to prevent more complaints. Very disappointing from google. I do not think I will ever purchase google products.

Mehmet Omeroglu | 10 August 2020

excellent buy

use of two (2) gives geat effect

quality and price

J. Oudendijk | 14 August 2021 | In the version: Gray | Nothing included

Uitstekend

Goed samenwerkend systeem

Routines werken vaak niet

Prima geluidskwaliteit, uitstekend voor achtergrond muziek bijvoorbeeld. Als aanbieding is de combinatie zeker aan te raden. Mijn ervaring is echter wel dat zelf ingevoerd routines vaak niet worden gevonden of afgespeeld.

Thierry Brachthuizer | 25 May 2020