Advice on alarm clocks
You are looking for an alarm clock. But which one? The most important question is how you want to be woken up. You can choose music, an alarm, or light. On this page, we'll the different options, so you can easily find the best alarm clock for you.
---
1. How do you prefer to be woken up?
The sound of an alarm clock or clock radio equals the start of a new day for a lot of people. That's why having an alarm clock with a wake-up sound that you enjoy is very important. That way, you can wake up in a good mood every day.
Light alarm clock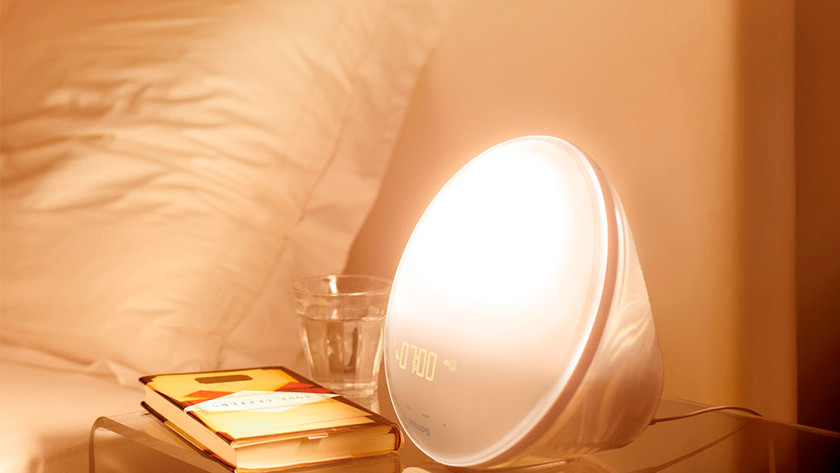 The light alarm clock, also known as a wake-up light, wakes you with a combination of light and sound. The light goes on at a set time and gradually gets brighter. This way, the light alarm clock simulates a sunrise. When the alarm goes off, the light is at full strength. You choose the wake-up sound yourself. Most light alarm clocks have a number of natural sounds, like chirping birds or a babbling brook.
Projection alarm clock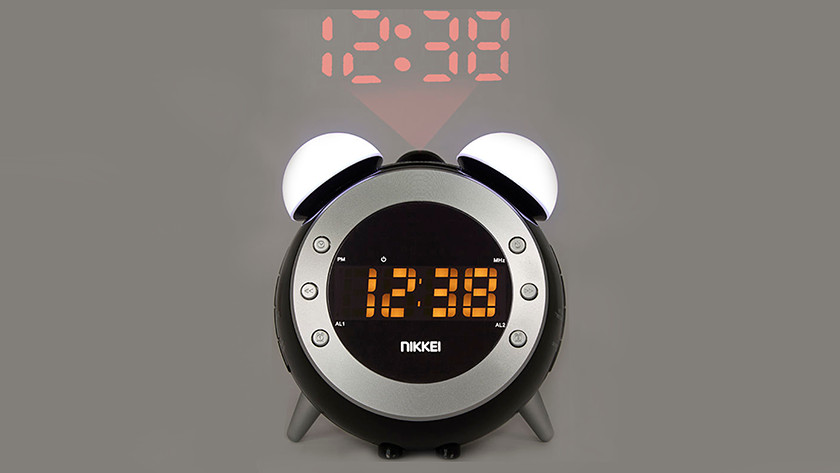 With a projection alarm, you'll always know what time it is. The time is projected on the wall or ceiling. That way, you also have a good view of the time in the dark, or from that cozy corner of your bed.
Alarm clocks with a buzzer
The standard alarm you can find on almost every alarm clock is the well-known buzzer. This sound can even wake you from your deepest sleep. Some alarm clocks allow you to adjust the volume of the buzz alarm.
Clock radio
Do you prefer to wake up with the news or your favorite radio program in the background? Choose an FM or DAB+ radio. DAB stands for Digital Audio Broadcasting and guarantees trouble-free reception.
Kids' alarm clock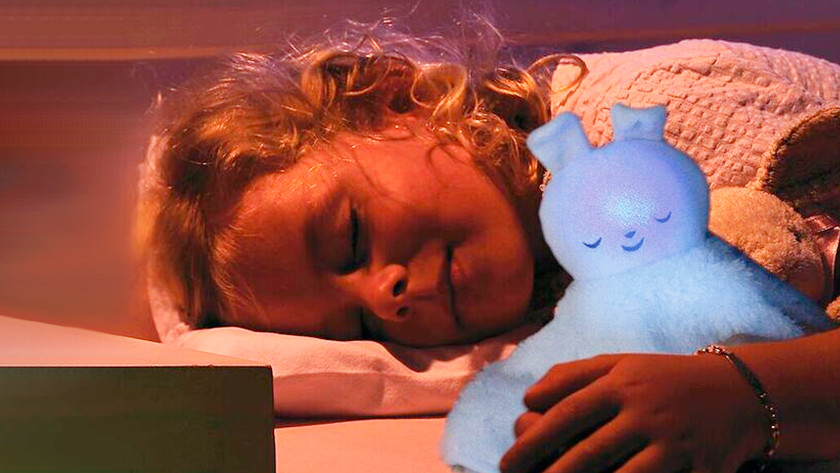 Telling time is even more fun with a playful, colorful kids' alarm clock. With a kids' alarm clock or sleep trainer, your child can learn the difference between day and night in a playful way. Older children can learn to get up on time to go to school, for example. Alarm clocks for children are often equipped with a projection function, fun sounds, a cheerful print and/or a night light.
Smartphone alarm clock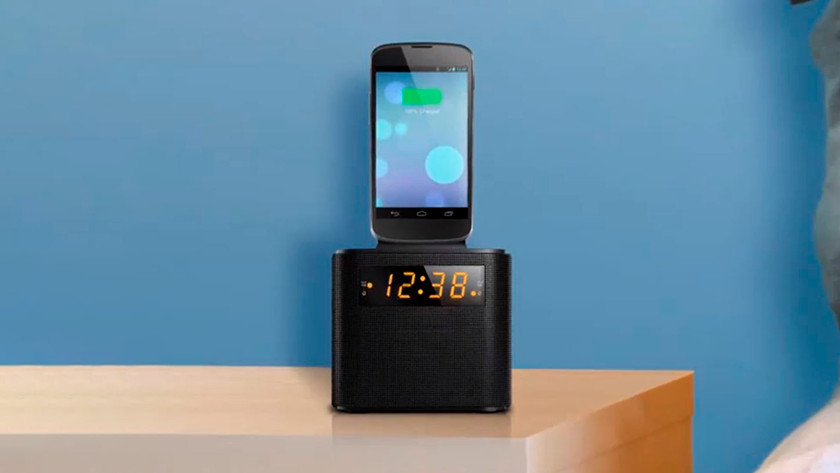 A smartphone alarm clock has room for your mobile phone or MP3 player. You can use the music on these devices as an alarm, all while the device is being charged. Usually, you can also choose other alarm sounds or the radio. Specific alarm clocks have been developed for some brands. Alarm clocks for iPhones are very popular, for example.
2. Do you want an analog or digital display of time?
The most common time indication for alarm clocks is the digital clock. You can read it when it's dark at night, and it sometimes comes with backlight. In addition, there are also analog alarm clocks. The hands on those alarm clocks indicate what time it is.
3. What additional features do you need on your alarm clock?
Snooze/Snooze function The snooze function is useful when you can't get out of bed right away, but want to wake up quietly without worrying about dozing off again. When you press the snooze button when the alarm goes off, the alarm is postponed. The snooze interval is usually 9 minutes, but for some alarm clocks you can adjust this time manually. Almost all alarm clocks have a snooze function.

Sleep timer If you want to fall asleep with music or dimming light, choose an alarm with a sleep timer. You can often find this function on light alarms and clock radios. You set a timer, allowing you to fall asleep knowing that the music or the light switches off automatically after the set time.

Week (end) alarm An alarm clock with a week(end) alarm allows you to set your alarm separately for weekdays and the weekend.
4. Do you want to travel with the alarm clock?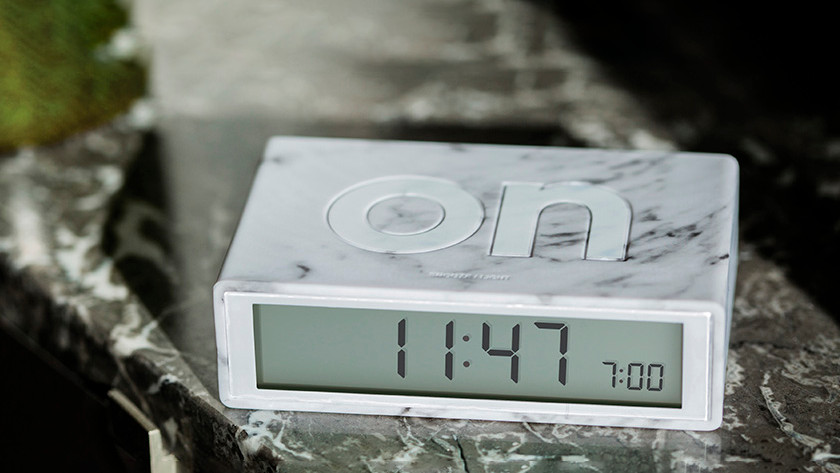 Relaxing on vacation is wonderful, but for those who want to get out of bed on time, a travel alarm clock is indispensable. Because you don't always have access to power while traveling, it is useful to opt for a battery-operated alarm. Other than that, a small size and light weight are also pleasant, so you can easily take the alarm clock with you.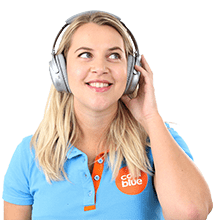 Article by:
Lisette
Alarm Clock Expert.