The best accessories for the Nintendo Switch
With the accessories on this page, you make playing with your Nintendo Switch even easier. Whether you play at home or on the road; alone or with friends, the accessories on this page will help you on your way.
---
A travel pouch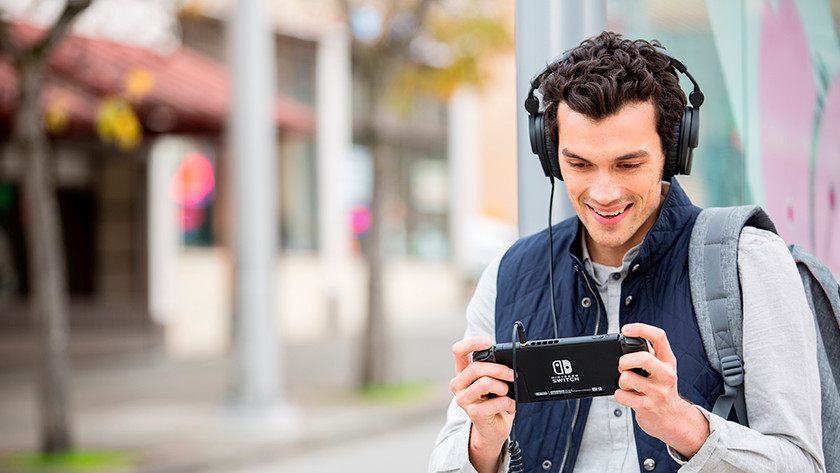 The great advantage of the Nintendo Switch is its mobility. It's also very convenient that when you want to play on the move, your Switch doesn't have to loosely lie in your bag. With a travel pouch, you store the Switch safely when you're not using it and you have room for your joy con controllers, 8 game cartridges, and, for example, the power bank mentioned later in this article.
Travel pouch
Take your Switch Lite with you safely wherever you go
Protects against scratches and bumps
Easy to carry
A Pro controller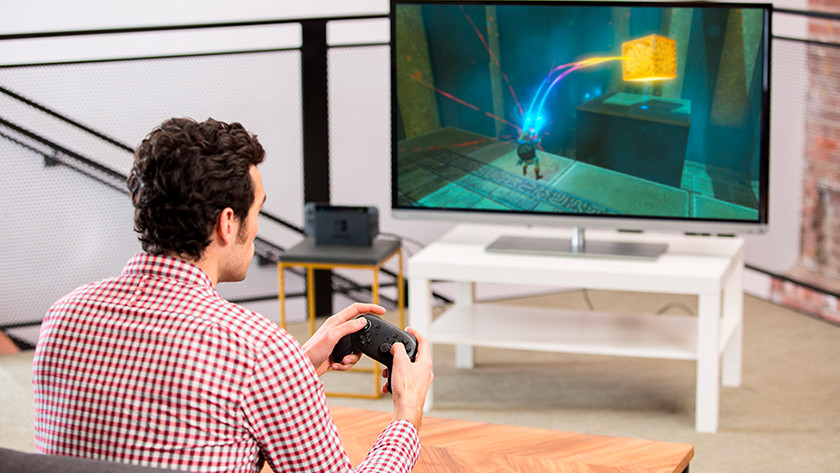 The joy con controllers are top for on the go and to play with multiple players at the same time. But, if you want to explore the rich world of Hyrule on your own, a Pro controller can come in handy. This controller is more comfortable to use and lets you control your games more precisely. Nice for when you play at higher levels of difficulty or if you have large hands.
Nintendo Switch Pro controller
Suitable for longer game sessions
Comfortable for larger hands
Precise control
An extra set of Joy cons
Do you often play with friends? Or would you prefer to always have extra controllers on hand? An extra set of joy-cons will certainly come in handy. Not only can you let 2 other friends play along, you'll also always have joy-cons with you that you know for sure.
Extra Joy-Con set
Play with up to 4 players at the same time
Also suitable for the Switch Lite
Easy to take with you
A game that you can play together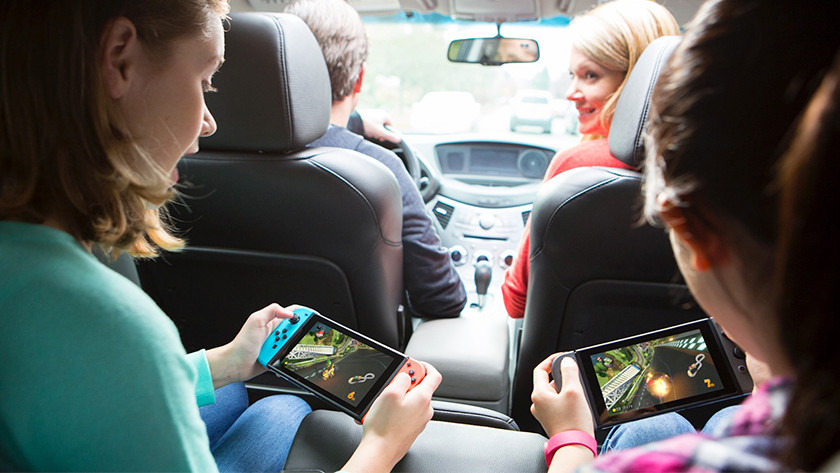 The great thing about the Switch's joy con controllers is that you can use them together as one controller, but also separately, as an individual controller. This makes the Switch the ultimate party console, with which you can play games together in the train or at a party. There are games such as Super Mario Party that are aimed at having as much fun as possible together. Outsmart your friends in the many Mario Party mini games.
Super Mario Party
Game with your friends
Fun for parties
Suitable for young and old
A Charge Grip controller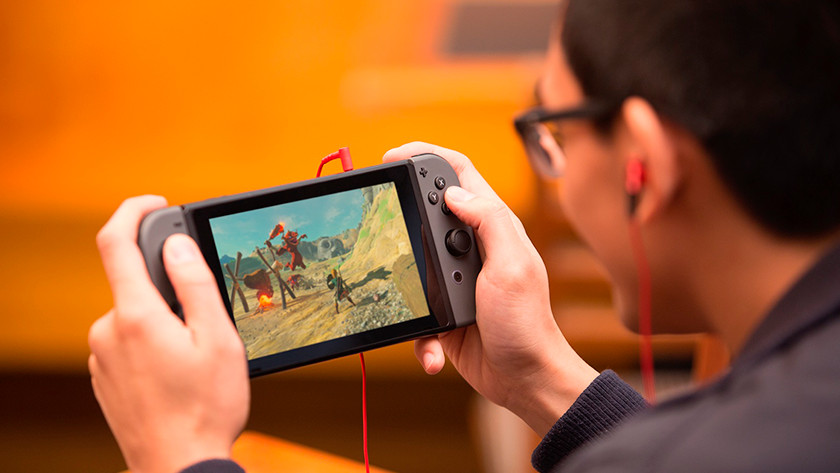 With extra Joy-Cons, a Charge Grip is a handy purchase. Transform 2 Joy-Cons into one controller to use all buttons. The great thing is that the Charge Grip also charges the Joy-Cons while you play. This way, the Joy-Cons always have enough battery.
Charge Grip
Charge 2 Joy-con controllers while you play.
Use 2 joy-con controllers comfortably as a single controller.