Advice on bike navigation
Bike navigation is an easy tool to keep track of your performances or to discover new bike routes. Whether you're a recreational cyclist or an athletic one: there's lots of choice. Chances are you might have difficulty finding the right product. Don't worry; in this article, we'll tell you what you should pay attention to in order to make sure you can relax while riding your bike later.
---
What type of cyclist are you?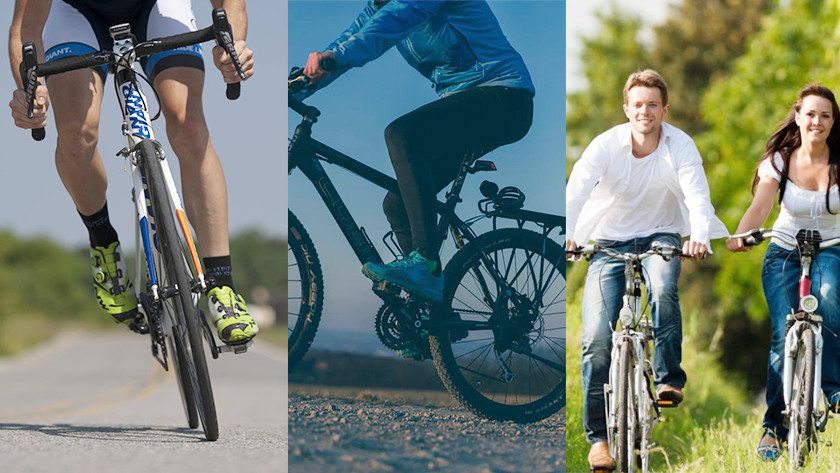 The type of bike navigation you choose depends on the type of cyclist you are. Are you an athletic cyclist and do you often cycle on bike paths? In that case, make sure the navigation system has maps displaying mainly paved roads. As a recreational cyclist, you'll want to plan new routes more often. In that case, a bike navigation that allows you to upload new maps would be useful. Often cycle off road on your mountain bike, and want to be able to deviate from regular (bike) paths? In that case, it's useful to be able to set tracklog routes. These are separate points you can set anywhere in a landscape using coordinates, for example.
Want to cycle with Strava Live Segments?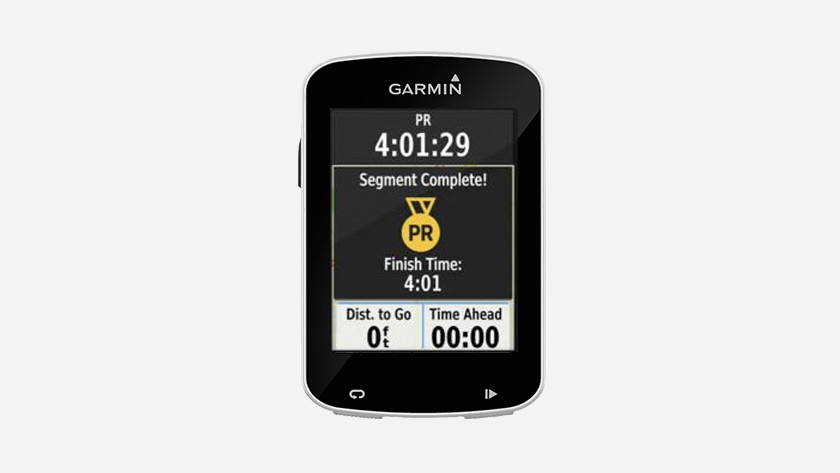 Cycling with Strava Live Segments adds even more fun to your ride. With a premium subscription to the Strava app, you can view what parts of your route contain Strava segments during and after cycling. A Strave segment is a part of the road where Strava automatically keeps track of your time. That way, you can compare your time to others. The nice thing is that you'll be inspired by others to cycle as fast as possible. Afterwards, you'll be able to check if you managed to become Queen or King of the Mountain (KOM). When choosing bike navigation, mind the compatibility with your smartphone and apps such as Strava. You can also choose bike navigation in which Strava is integrated into the device, such as the Garmin Edge 1000.
Want to connect external sensors?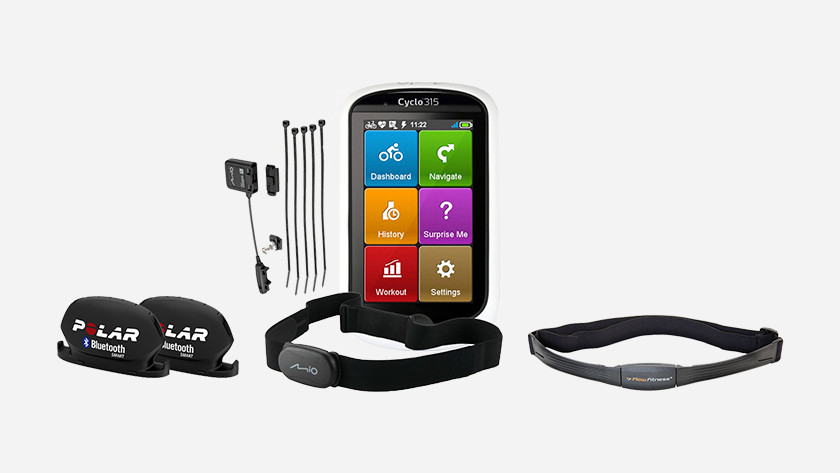 Do you enjoy keeping track of your heart rate or cadence, in addition to default training data such as your distance, speed, and time? In that case, choose a bike navigation that allows you to connect external sensors. In order to connect sensors, it's important that your device should have Bluetooth or ANT+. Based on your heart rate, you'll know what heart rate zone you're in and you'll estimate how long you'll keep up a certain pace. With a cadence sensor, you'll measure your pedal revolutions per minute, which allows you to determine whether you're in the right gear.
User-friendliness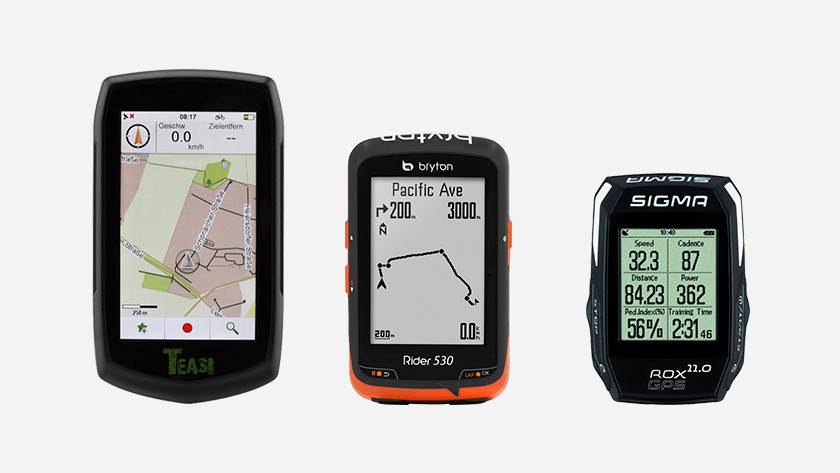 When purchasing, pay attention to the bike navigation system's user-friendliness as well. The more advanced the device, the more possibilities you'll have, but the more you'll have to study the use of the system too. The devices have button control or a touchscreen. Apart from that, the size of the screen matters too. The larger, the easier it'll be to read data and routes. On the other hand, a bike navigation with a large screen won't fit into your pocket as easily. Other than that, the menu structure and language also matter for the user-friendliness.
Conclusion
Whether you're going cycling or mountain biking, a bike navigation will help you follow your preset route. When buying bike navigation, it's important to pay attention to a few things. For example, you'll need to consider beforehand which roads you want to be visible on the pre-installed maps, and whether the maps should be expandable. Apart from that, it's useful to take the screen size and controls into account. Does performance matter to you? In that case, pay attention to the option of connecting sensors, and what apps the device is compatible with.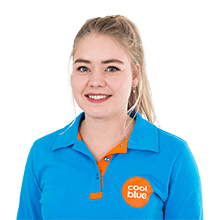 Article by:
Jonna
Bike Navigation Expert.