How do I choose the best cooler for me?
The cool box you need depends very much on the activity for which you use the cool box. In addition, you take into account the available power supply and the amount of stuff that must fit in the cooler. In this article I explain which cooler fits best with your activity.
---
Camping at a fixed location
At the campsite you want a cool box with a wide temperature range, which cools or even freezes regardless of the ambient temperature. There must be enough shopping in it and you put water or soft drink bottles upright in the cooler. You set a compressor cooler at the desired temperature yourself. In addition, it cools well below freezing, even when it is very hot outside. If you also like to keep your food and drinks cool on the way to your destination, you can opt for a compressor cool box including charging cable for the car.
What do I choose:
Compressor cooler with a wide temperature range
Content of more than 30 liters, where water bottles of 1.5 liters fit upright
12 volt car charger for use on the go
On the go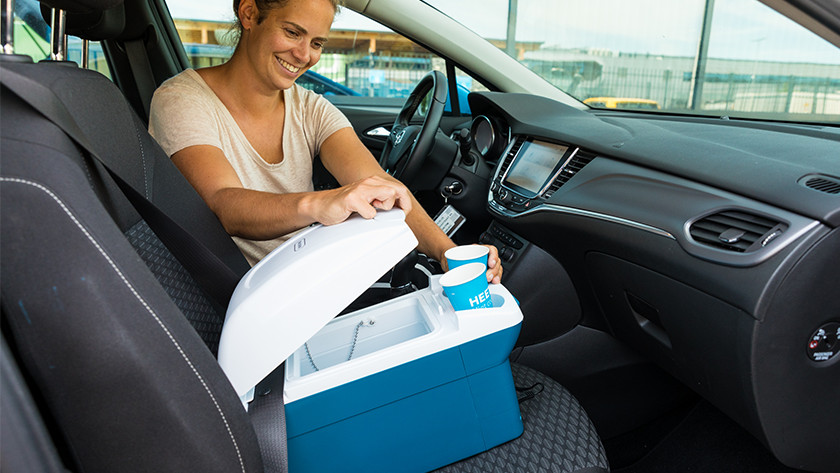 For a long trip by car, you would like to eat and drink cans while on the go. You do not need such a big cool box, but a model with a car charger. For regular cars you choose a thermoelectric cooler with 12 volt connection, in a truck you use a 24 volt plug. A good cooler on the go has cup holders on the lid. In addition, there are cool boxes with a keep warm function, to keep your hot food or the coffee on the go at temperature.
What do I choose:
Thermoelectric cooler with 12 volt car charger or 24 volt truck charger
Content of less than 30 liters, space for cans or water bottles
Cup holders (and keep warm function)
A day away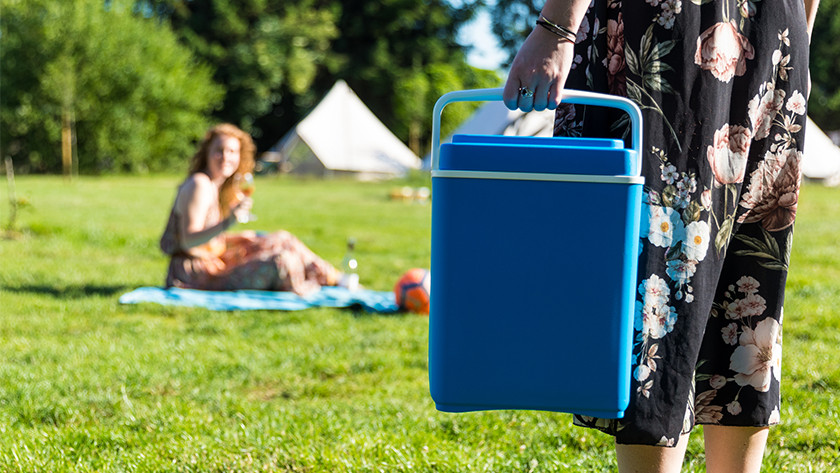 For a day at the beach, the picnic, during a boat trip or at a party in the park, you want to keep food or drinks cool. Without power supply, a passive cooler is the only option. You fill this cooler with cooling elements or with ice, so that the drinks stay cool longer. Depending on your activity, you determine the content you need. For a large party where many people come, you logically use a larger cooler than at a picnic with the family. Keep in mind the ice or the cooling elements that you also put in the cooler.
What do I choose:
Passive cool box with sufficient insulation
Cooling elements to cool longer
Determine content including cooling elements
Did this help you?