How do you choose a De'Longhi fully automatic coffee machine?
Do you want a new De'Longhi fully automatic coffee machine, but you're not sure which one to choose? We're happy to help you by explaining the most important properties and differences. There are De'Longhi coffee machines with LatteCrema system for the cappuccino enthusiasts. We'll also tell you exactly what the differences are between the 3 different series.
---
Choose De'Longhi fully automatic coffee machine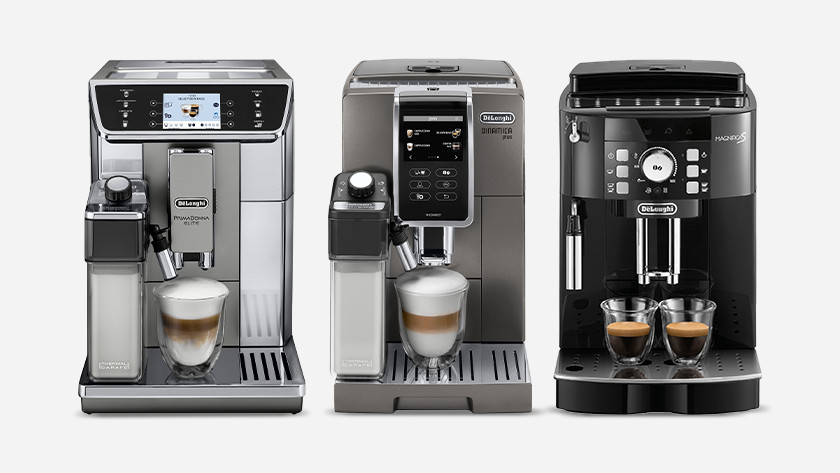 We're happy to help you choose the best De'Longhi coffee machine for you. That's why we'll take a closer look at the following questions in this article:
Do you often drink cappuccino and is a good quality milk foam layer important to you?
Which De'Longhi series suits your needs best?
De'Longhi coffee machines with high quality milk foam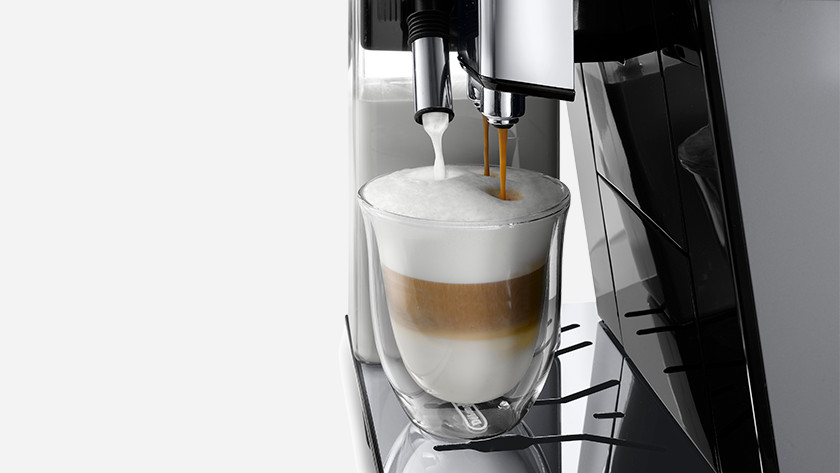 If you like to drink cappuccinos, the quality of the milk foam is probably important to you. By this, we mean that the milk foam is firm and that the milk foam layer doesn't disappear within a few seconds. To make tasty milk foam, it's important that the milk is heated to the correct temperature. De'Longhi machines with LatteCrema system have a double heating system. With this system, the temperature for heating the milk and the coffee are set separately for the best end result.
Compare De'Longhi series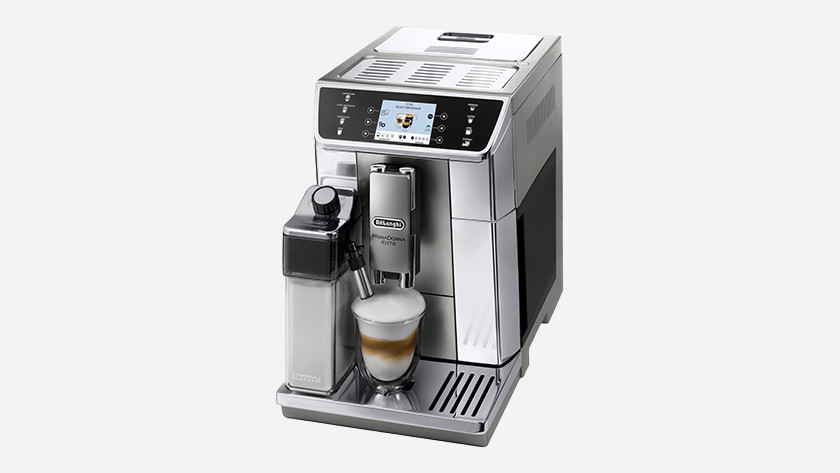 PrimaDonna series: high-end
The PrimaDonna series are the high-end models by De'Longhi, thanks to the robust stainless steel casing and the sturdy parts that don't easily get damaged. The machines all have a nice display to easily operate the device. You can also control some devices via the app. This way, you can put together your favorite recipes from the couch. Thanks to the LatteCrema system, you can make tasty cappuccinos that will be ready at the touch of a button.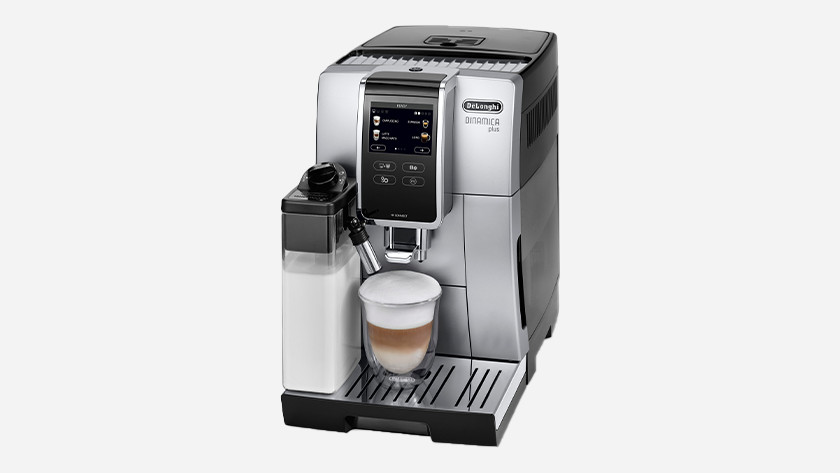 Dinamica series: mid-range
You get a great fully automatic coffee machine if you choose a machine from the Dinamica series. The Dinamica coffee machines are made of plastic, so they're less sturdy than those from the PrimaDonna series. You can easily operate them via the display. The models in this series differ slightly from each other. For example, your choice will only be displayed in text on some models, and you'll see images on other models. The machines with milk reservoir all have the LatteCrema system.
Magnifica series: basic
The biggest difference with the other De'Longhi series' is that the Magnifica has a steam wand. With this milk system, it's less easy to make a cappuccino. It's difficult to froth the milk foam to the right thickness. In addition, these models are a lot less solid. The Magnifica is a basic model and is especially suitable for regular coffee and espresso lovers.
Did this help you?