Advice on drawing tablets
Drawing tablets are available in various versions with different functionalities. The various versions are suitable for different usage situations. In this article, I'll compare different types of drawing tablets, so you know exactly which drawing tablet suits your needs when you're done reading.
---
Choose drawing tablet
If you're looking for the best drawing tablet for you, ask yourself the following:
Are you going to make hobby or design professionally?
Do you want to work in a permanent place or do you want to work everywhere on your drawing tablet?
Digitize notes and sketches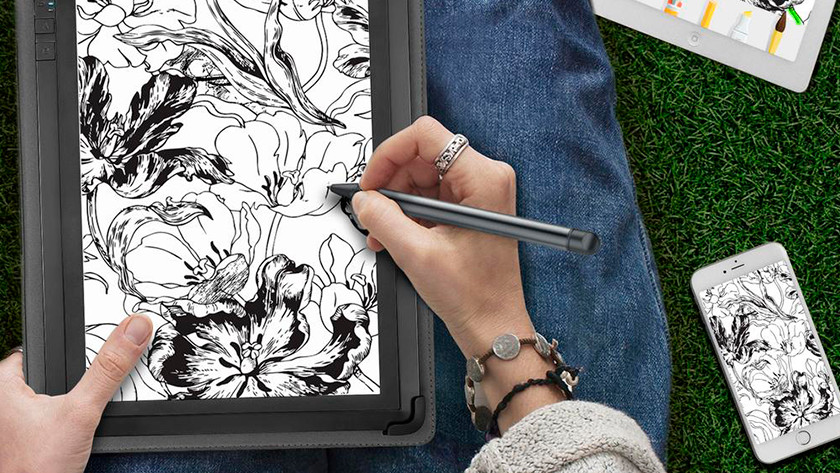 Consider a digital notebook if you don't want to go without that feeling of pen on paper, but still want to save all your work online. With a digital notebook, you simply write with a pen on a piece of paper, while each pen stripe appears digitally. The way in which the tablet digitizes your work is very brand-specific. This could be done via an app on your smartphone, with a USB cable, or via a Bluetooth connection, for example.
Hobby and semi-professional use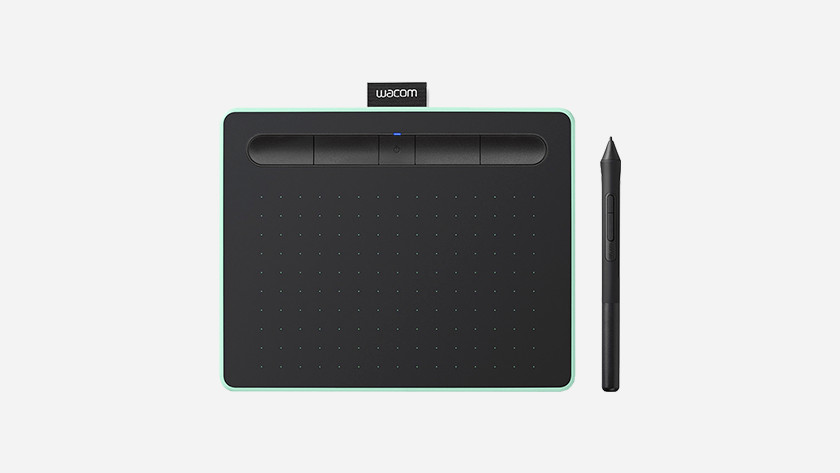 Hobby use
If you're a novice artist or edit hobby photos, we recommend a Wacom Intuos or a Trust drawing tablet. These drawing tablets are relatively inexpensive to purchase and work well with software such as Adobe PhotoShop or SketchBook Pro.
Hobby drawing tablets are budget-friendly.
They have no unnecessary functions, which makes them user-friendly.
Without multi-touch it is more difficult to rotate and zoom.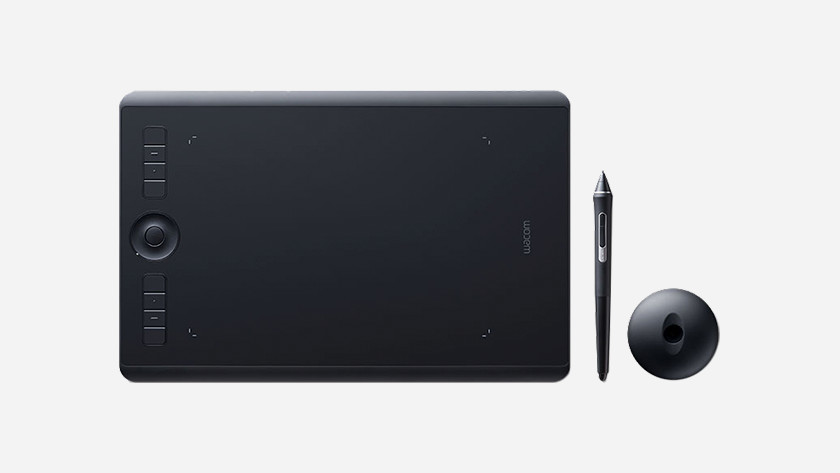 Semi-professional
If you want to digitally draw or edit photos either semi-professionally or quite frequently, we recommend the Wacom Intuos Pro. This drawing tablet has all the functionalities of the regular Intuos line and also has a number of extra advantages.
With multi-touch zoom and rotate your design easily.
With the extra buttons on the drawing tablet, you can program all your favorite tools.
To use the drawing tablet, you need a laptop or a computer with an external monitor.
Professional use
Professional at a fixed workplace
If you want to design professionally in a permanent workplace in the shape of drawing, editing photos, or creating 3D models, we recommend looking at a Wacom Cintiq. The big difference with the other product lines is that the screen in the tablet is processed, so you can draw directly on it.
With a built-in screen, you do not need an external monitor to instantly admire the result.
Use the extra buttons on the drawing tablet to set all your favorite tools.
You need a powerful computer or laptop to use the drawing tablet. to work.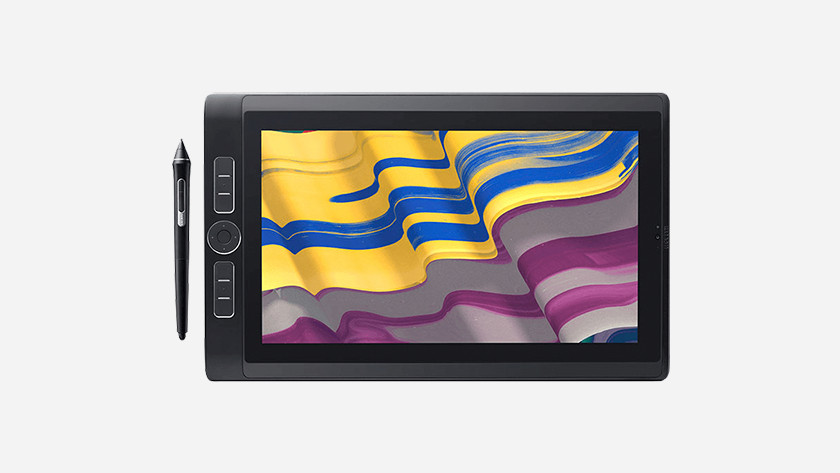 Professional mobile use
If you want to be able to design anywhere as a flexible professional, you choose the MobileStudio Pro. To use this drawing tablet, you do not need a desktop or laptop. This way you can express creative ideas on your drawing tablet when you are sitting in the train or in your favorite coffee shop.
Thanks to the built-in computer you can design wherever you want.
With a built-in screen you do not need an external monitor to directly admire the result.
Without a standard you do not easily put down the drawing tablet.
Conclusion
When you choose a drawing tablet, it's important that you ask yourself what for and in what way you will use the drawing tablet. For example, there are models that are suitable if you sketch as a hobby. But there are also more advanced drawing tablets with which you can design professionally. In addition, you can also choose between a drawing tablet that you have to connect to a computer and the models you can use on the go.
Did this help you?
Article by:
Lucinda
Drawing Tablet Expert.