Advice on choosing a power bank
Are you looking for a power bank, but don't know which one you need? Here, you can read which power bank best suits the product you want to charge. We recommend a strong power bank with a lot of power for a laptop, but a small and compact model for a smartphone, for example. Read this article and you're sure you choose the right power bank.
---
Choosing a power bank?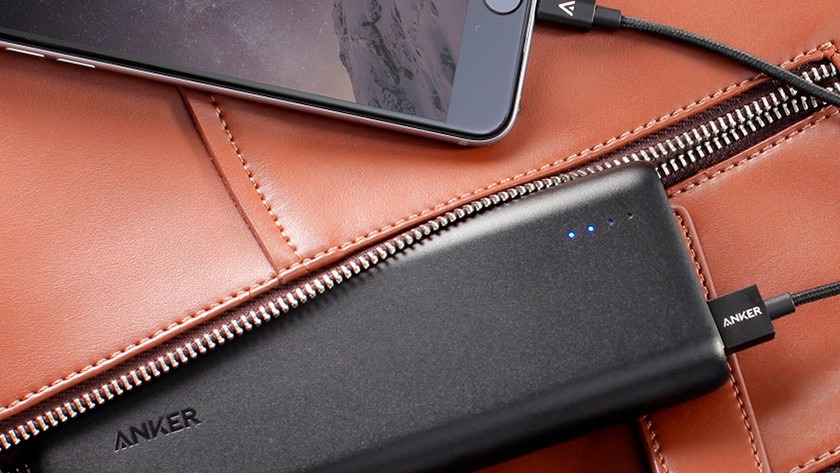 Choose the power bank that suits the device you want to charge. We have already made a selection for you per product. This classification is based on the following questions:
How much capacity do you need to charge your device?
Does your device support fast charging?
If you want to charge a laptop, what type of connector does that laptop have?
How many products do you want to charge?
Power banks for smartphones
A good power bank for your smartphone shouldn't be too big, but it should have sufficient capacity. A 10,000mAh power bank allows you to charge your smartphone about 2 times and it'll usually still fit in your pocket. A larger, 20,000mAh model is useful for a camping trip during the weekend for two, but it probably won't fit in your pocket anymore. Many smartphones support fast charging; check if your device requires Quick Charge (Android) or Power Delivery (Apple and some Android devices).
Power banks for tablets
With a 20,000mAh capacity, you can charge your tablet 1 to 1.5 times. Go for up to 27,000mAh capacity if you have an extra large tablet, like the iPad Pro 12.9 inches. Keep in mind that power banks with more than 27,000mAh capacity aren't allowed on the plane. Power banks for tablets have a minimum of 10 watts of power, which makes charging fairly fast. Tablets that support fast charging, like the iPad (2019) and any iPad Pro, can be charged up to 50% in just one hour with a Power Delivery power bank.
Charging a laptop with USB-C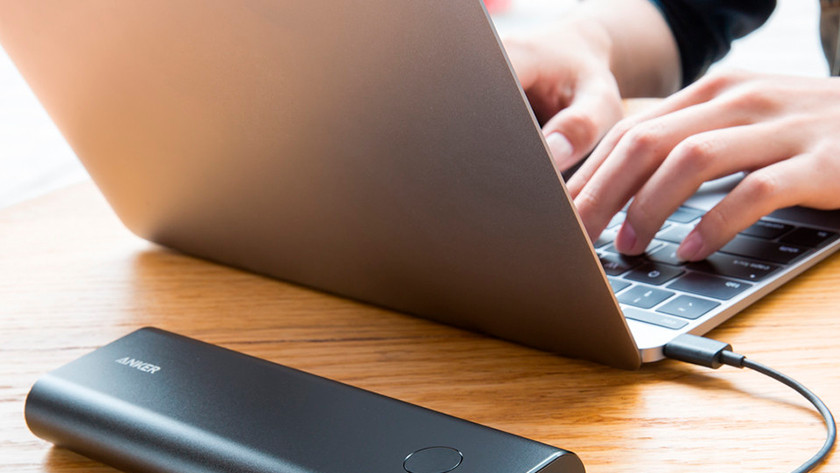 First check if your laptop supports charging via USB-C. If so, your USB port has an icon of a lightning bolt. Laptops have a large battery, so you need a power bank with a capacity of at least 20,000mAh. On top of that, your power bank should deliver high power. How much that is, varies per laptop. Chromebooks and the MacBook Air require at least a 30-watt power bank. The MacBook Pro 13 inches requires 61 watts, the MacBook Pro 15 inches requires 87 watts, and the MacBook Pro 16 inches even requires 96 watts. Check your charger to see how much power you need for your laptop.
Charging a laptop with an AC connector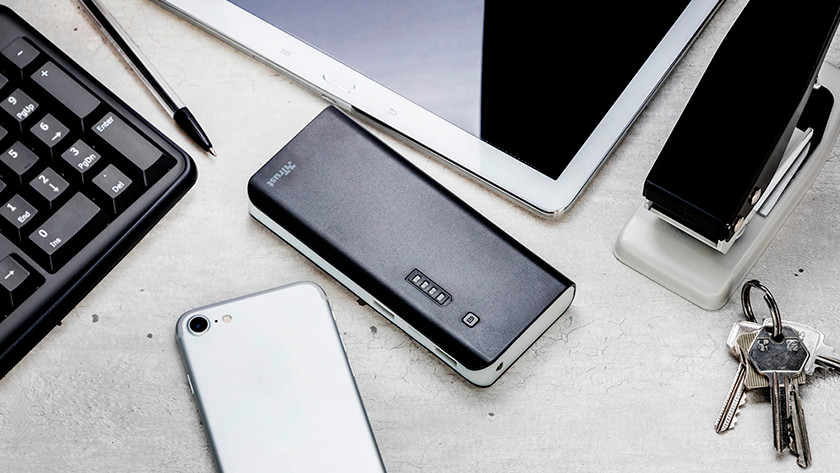 You can charge most laptops via a brand-specific connector that you plug into a socket. Power banks with an AC connector actually have a kind of socket built into the power bank. You can connect the laptop charger you already have to it. Because the battery of a laptop is very large, you need a power bank with a capacity of at least 20,000mAh.
Power banks for other products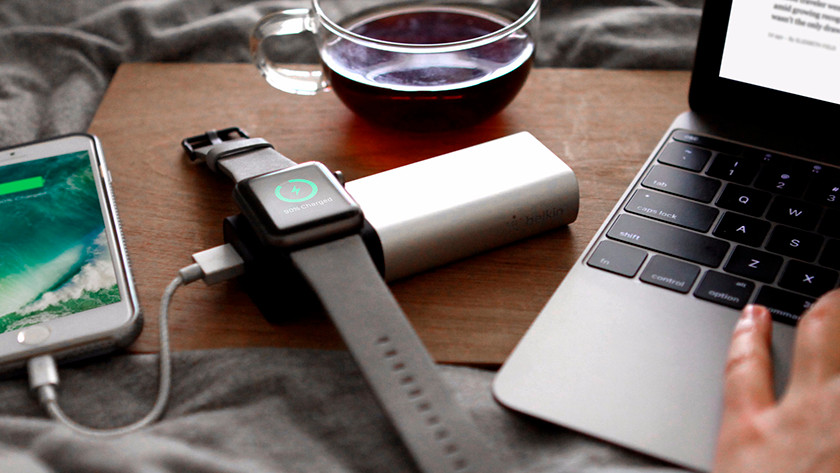 Products like earbuds, e-readers, and smartwatches usually have a small battery. So you only need a power bank with a capacity of 5,000mAh and low power. Generally, any power bank would be suitable for this. Keep in mind that you probably use your power bank to charge both your earbuds and your smartphone, for example. This is why you should choose a good smartphone power bank, with multiple USB ports. That would be more sensible than buying a small extra power bank for your accessories.
Did this help you?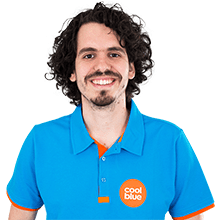 Article by: