Advice on toasters
There's nothing nicer than starting the day with a nice breakfast. In a toaster, you'll prepare freshly toasted bread or toast bagels quickly and easily. It's important to keep in mind how much bread you want to toast and what functionalities the toaster should have. Based on that, you'll easily find the right toaster.
---
How many slices of bread do you want to toast?
What type of toaster you should buy depends on the number of slices of bread you want to toast. The number of slots indicates how many slices you can roast at once. For example, there are toasters with 2, 3, or even 4 slots. However, there's 1 exception. There are toasters with a single slot, but because these toasters are relatively long, you can often fit 2 slices next to each other in them.
What other usage options do toasters have?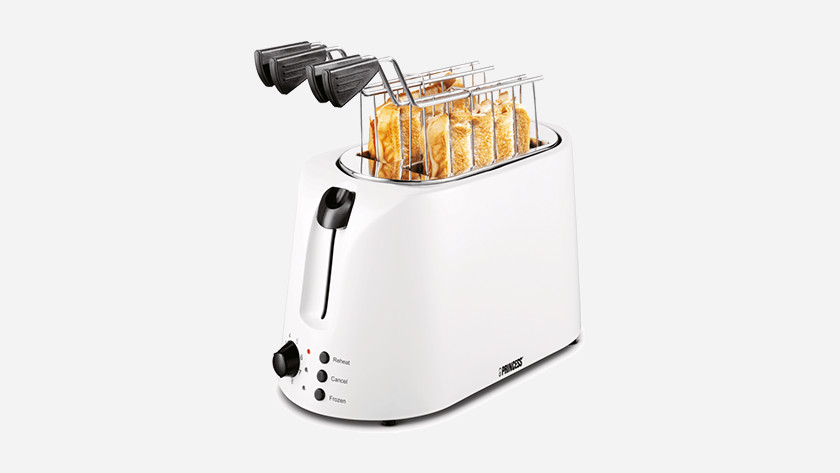 You can use a toaster for more than just toasters. For example, certain toasters allow you to:
make grilled cheese sandwiches using included sandwich racks
toast a slice of bread or a bagel on 1 side using the separate one-sided toast function
heating frozen bread in defrost mode
heating buns on the included heating rack
All in all, plenty of usage options to make your breakfast even tastier!
Did this help you?