How do you set the number lock of your suitcase?
Setting a normal number lock on your brand-new suitcase can sometimes be difficult. Mainly because there are different types of locks. On this page, I'll help you with setting a regular number lock. Such a lock is not TSA-certified and therefore not suitable for travel to America. Follow the steps below and your number lock is set. Have a nice trip!
Setting a regular number lock
A suitcase with a regular number lock is easy to set up. The standard code for your suitcase is: 0-0-0. Are the numbers not set to 0-0-0? Turn them to this code and you can set your personal code. Below you can read how to do this step by step.
Press the button in the direction of the arrow.

Continue to hold the button, turn the wheels, and choose your personal code, consisting of three numbers.

Release the button and your code is set.
Note: do not forget to set your own code to another combination before departure. This way nobody can access the contents of your suitcase. Have a nice trip!
Did this help you?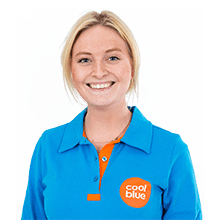 Article by: