Advice on DJ controllers
With a DJ controller you can mix music together and work with DJ software on your laptop or tablet. You use the device to control the software and thereby mix your music collection. A DJ controller consists of a built-in mixing console and built-in players. To make the right choice when purchasing a DJ controller, there are a number of important issues to watch out for. Below we answer a number of frequently asked questions so that you can easily make a choice from the extensive range of Coolblue.
---
DJ software: laptop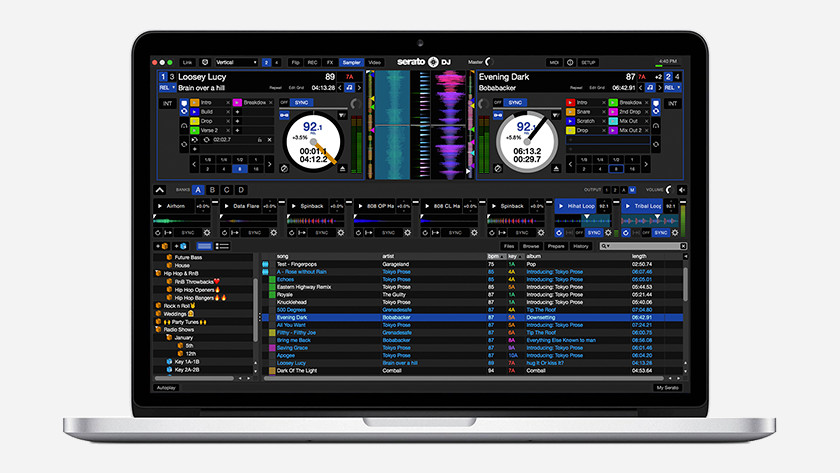 A DJ controller always works in combination with DJ software. That is why this is the most important choice you make when buying a DJ controller. Below we explain briefly what you should look out for with DJ software. For more detailed advice you can check the relevant advice page.
DJ software for your laptop The buttons and slides on the DJ controller are linked to the functions and capabilities of the DJ software on your laptop. The best known 3 software packages are Virtual DJ, Traktor and Serato. A number of DJ controllers only work optimally with the supplied software. Other DJ controllers are universally furnished and can therefore also be used with other DJ software. There are complete versions and stripped versions of the DJ software. The stripped-down versions, often called LE or intro, have fewer functionalities than the full versions. Most DJs are sooner or later in a full version. So keep an upgrade in mind or buy a DJ controller that already has a full version.
DJ software: smartphone and tablet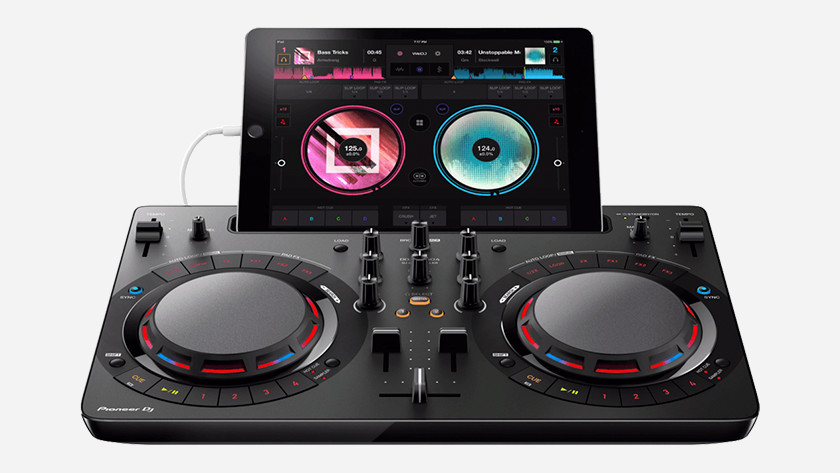 iPad DJ software for your tablet or smartphone Besides DJ software for your laptop, there are also a number of apps for eg your iPad or iPhone. Well-known DJ apps for the iPad are Traktor DJ, Algoriddim Djay and DJUCED. The apps for the iPad work slightly different than the software for the laptop. Due to the screen size and the technical specifications of the iPad, DJ apps have fewer functions than their laptop counterparts. You will get a touchscreen in front so you can also use functions of the DJ app. DJgearshop.nl has various iPad DJ controllers for sale.
2 channel or 4 channel?
Most DJ controllers are 2 channel or 4 channel. A 2 channel DJ controller has 2 line faders with matching equalizer. You hereby operate 2 sound channels at the same time. A 4 channel DJ controller has 4 line faders to control 4 sound channels simultaneously. This can be 4 software decks or a combination of software decks and connected CD players or turntables. \ R \ n \ r \ nSome 2 channel DJ controllers have buttons to change software deck. So you put 4 songs ready in the software but you mix 2 at the same time with the controller. Use the ABCD buttons on the controller to assign a software deck (A, B, C or D) to a controller channel.
Which music sources do you want to use?
DJs who regularly play in discotheques often have a whole collection of audio CDs or USB sticks with music. And although DJ controllers work with your DJ software anyway, some DJ controllers also have the possibility to play CDs or USB sticks for example. ** CDs ** Audio CDs are still at home and in the club very popular. Fortunately there are DJ controllers who also play CDs. So you do not have to rip your CDs to mp3 format and mix music from audio CDs and CD singles to your heart's content.
** Usb stick ** Do you play clubs with music on a USB stick? Then take a look at a DJ controller that can handle USB sticks. It saves a lot of work if you can work in the club with the same stick as at home.
What do you want to join?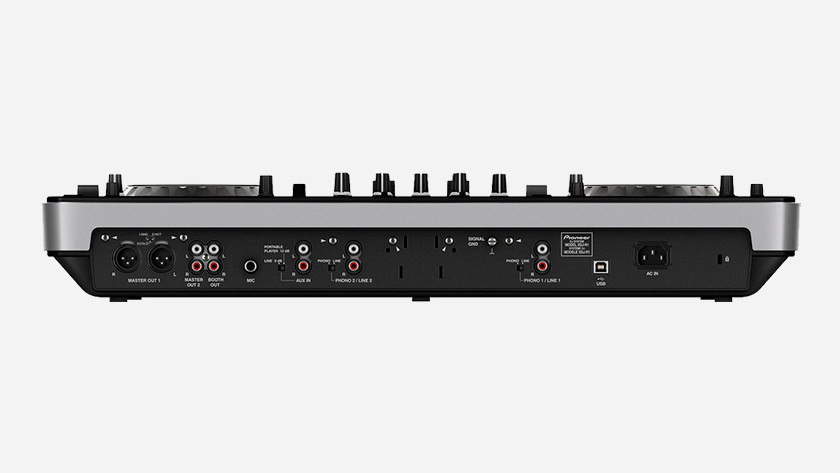 DJ controllers often offer plenty of connectivity options, for example connecting your speakers, a microphone or an external CD or record player.
** Speakers or studio monitors ** Most DJ controllers have a master output to your studio monitors directly on. In addition, some DJ controllers also have a booth output and / or a record output. These connections can be Tulp / RCA (unbalanced), Jack / TRS (balanced) or XLR (balanced).
** Headphone and microphone ** Use your headphones to align the next track with your mix. You can not run without headphones, so every DJ controller has a headphone connection. Some DJ controllers also have a microphone connection so you can sing, ringer or talk to your tracks!
** Line & Phono input ** Some DJ controllers are also connected to other devices next to your computer. Depending on the number of input channels, you can still connect CD players, turntables or any other device via a RCA / RCA cable.
What functions do you pay attention to?
** Jogwheels ** With jogwheels you can do your track or scratch oldschool. In principle, the bigger your jog wheels, the finer they work. In addition, weight, material and sensitivity also play an important role in the jog wheels. Though DJs are less dependent on the jogwheels thanks to ao sync buttons, most DJs will never be able to play without them.
** Pitch ** The pitch adjusts the tempo to a track so that you get it right on the other track . Only if the two tracks are the same you can use a mix well.
** Sync ** The sync button sets the DJ controller the tempo of your 2 tracks. Although more oldschool DJs find the sync button 'fake', it makes you have more time to process cool filters and effects in your mix.
** Cue and hotcue ** If you know the next track, you put it at the right time under the cue button. The moment the cue button is pressed, the track starts playing from the chosen time. Some DJ controllers are equipped with hot cues that allow you to save a cue point and thus you can work with multiple cues.
** Faders ** The line faders adjust the volume of a channel, or you can turn it off completely . The crossfader is used to mix between Deck A and Deck B. Some crossfaders can be adjusted in a curve, so the extent to which you mix can vary between Deck A and Deck B.
** Filters & Effects ** Filters and effects give your track a different sound. Known filters are the hi pass filter and low pass filter. Known effects are reverb, delay and flanger.
** Sampler ** To sample sounds or beats, you have them at the push of a button. By pressing the sample button you will hear the recorded sample.
** Loop ** With loop you put part of your track in a loop. As a result, the track does not run off and you can let the selected piece 'loop' through forever. This is, for example, a loop with 2.4.8 or 16 beats.
** Drum pads ** Although drum pads often share the pads with other functions such as loop and hot cue, drum pads are basically meant to put certain samples under . By drumming on the pads you can create a drumroll or other sound in your mix yourself.
How do you install a DJ controller?
Before you can use your new DJ controller, you first install drivers and DJ software on the laptop. If you are using an iPad, install the app that you want to use first. In the manual of your device you can find out what and how you have to install everything. Always follow the manual before you start using your DJ controller. If you do not do this, there is a chance that your controller will not work (properly). You can find the installation manual in the box, on the enclosed CD-ROM or on the website of the manufacturer.
Are you protected?
Now that you are ready to conquer the world as a new DJ talent, there are 2 things you need to think about. You obviously take your DJ controller to a party, but how do you protect it? And if you make music pop all the day through the speakers, how do you ensure that you (or your parents) do not suffer any hearing damage?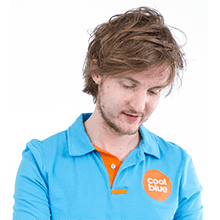 Article by: