Advice on DJ software
DJ software is software you can use to mix music digitally. You'll operate this software using a connected DJ controller or MIDI controller. DJing works almost the same way as with records or CDs, although DJ software requires that you have a device to run the software on. With DJ software, apart from DJing, you can also analyze your music collection and sort it by genre, artist, tempo, and more.
Which DJ software is best for you?
Most DJ controllers come with DJ software. The buttons and switches on the controller have already been linked to the software's functions. The included DJ software often is a light version, also called LE or Intro. For many amateur DJs, this light software is sufficient initially, as the basic functions are useful enough. You can mix songs and play around with effects to fill the whole evening with your music. However, light software does have limitations compared to the full software:
You can't record your mix from the software.
You can't turn records on more than 2 decks.
You can't program the DJ controller.
Apart from these 3 limitations, the individual light software packs have other limitations of their own. You can read more on this on the Virtual DJ, Traktor, and Serato pages. To help you make the best choice, we've taken an in-depth look at the most important DJ software below.
Traktor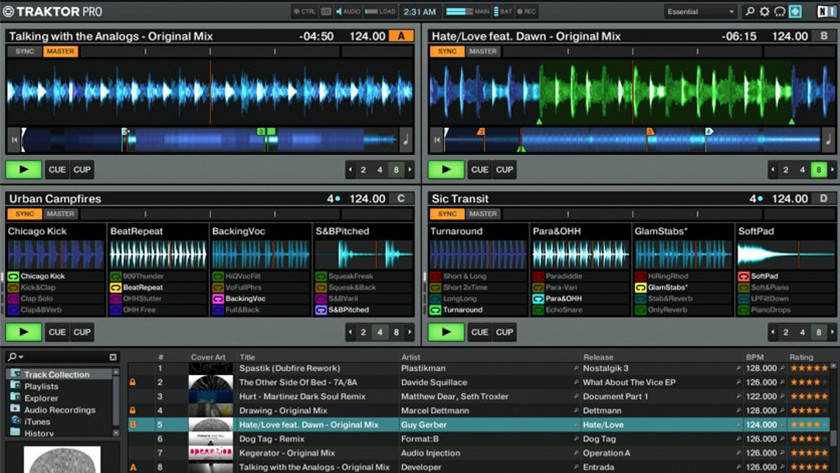 Traktor is the most popular DJ software in the Netherlands and Belgium. Traktor manufacturer Native Instruments develops both Traktor software and hardware, as there are also Traktor controllers. Traktor offers good software to both beginner DJs and professionals.
Rekordbox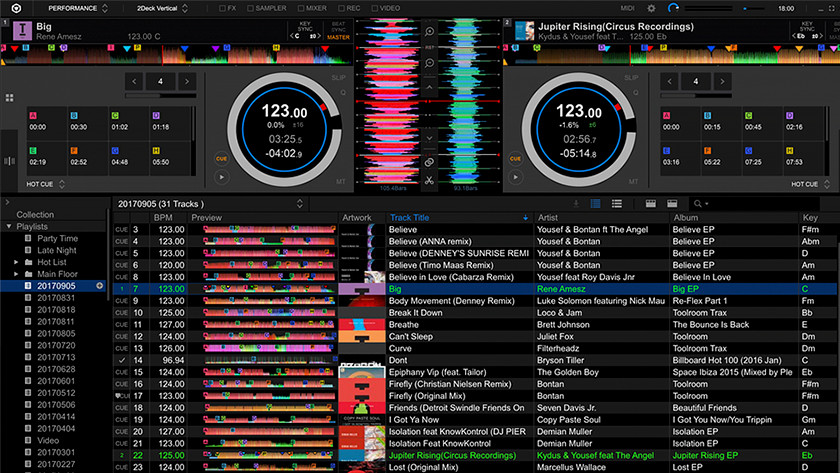 With Pioneer's Rekordbox software, you can prepare your DJ set at home. You can use the software to combine songs in advance, tag them, and set hot cues. The software is included for free with Pioneer's DJ controllers. Using the computer program, you'll get the most out of the controllers.
Serato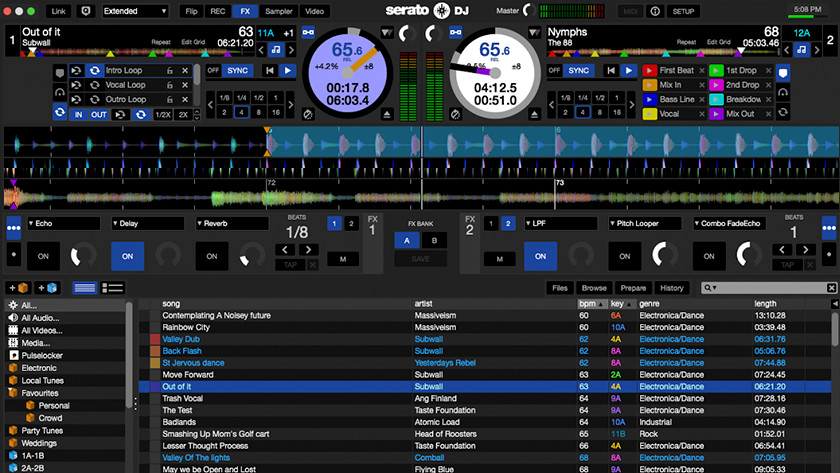 After Traktor, Serato is the biggest player in the field of DJ software. Now that Pioneer is including Serato with a large number of its DJ controllers, Serato's share will only keep growing. Serato is very suitable for professionals, but beginners will be able to work with it easily as well.
Virtual DJ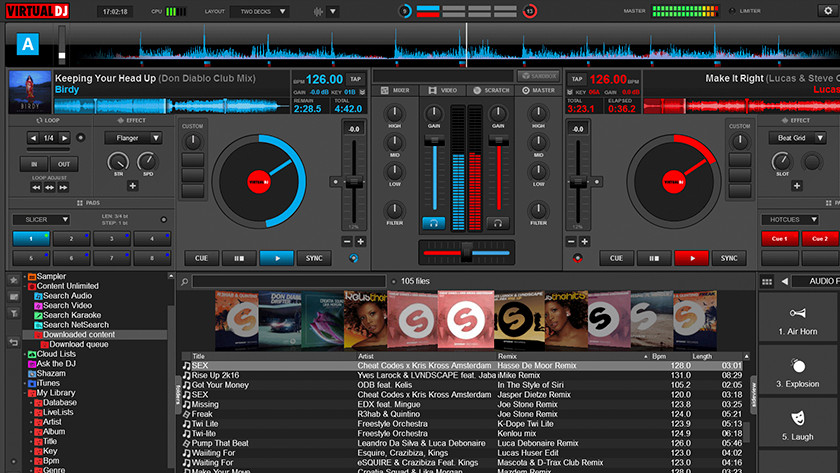 Virtual DJ is very popular among beginner laptop DJs. That's why many manufacturers include Virtual DJ with beginner DJ controllers. Virtual DJ also offers many options to more advanced laptop DJs. On top of that, this software is often used to make music without a controller.
Ableton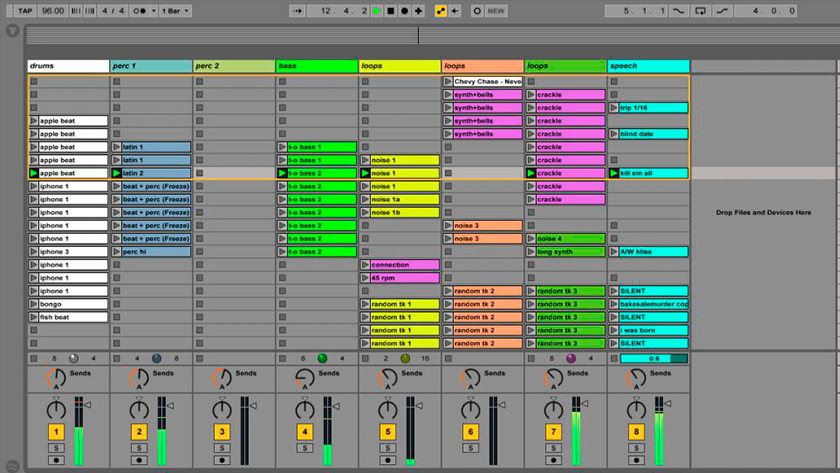 Ableton is no traditional DJ software. For example, this software can't be operated with a DJ controller. You can, however, program a MIDI controller to work together with Ableton. Ableton is often used during live DJ shows. Ableton, however, was intended as music production software.
DJUCED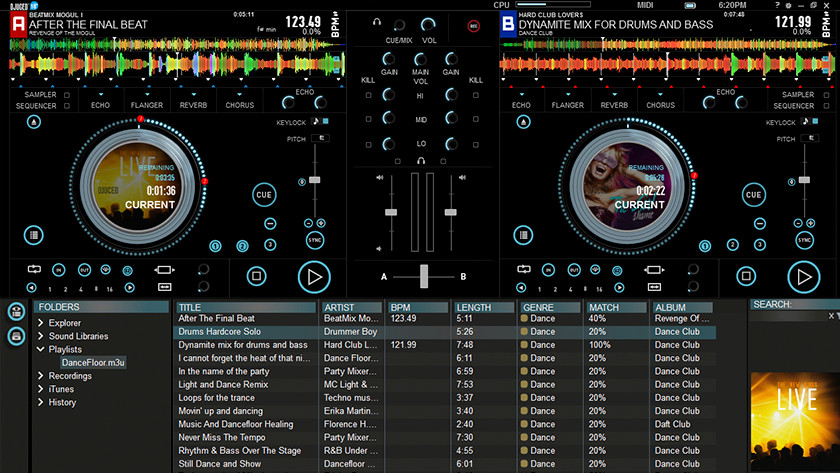 With the free DJUCED DJ software, you'll learn the tricks of the DJing trade. Don't be fooled by the fact that the software is free, because all functions can be accessed. For example, you can use effects, add your own samples, or increase suspense using the filters. You can use DJUCED to DJ from your laptop, smartphone, or tablet.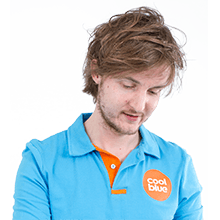 Article by: