Expert review of the Canon PowerShot G7 X Mark II
With the Canon PowerShotG7 X Mark II, you'll have a very wide range of choices during photographing and recording. In addition to that, its compactness and tiltable screen makes the device a suitable vlogging camera. I tested the camera and looked at all the options. In this article, you'll read about my first impression and how the camera performs in practice.
---
In short
20.9-megapixel CMOS sensor
|
4.2x optical zoom
|
WiFi and NFC
|
Full HD video function
|
Maximum aperture f/1.8
The camera fits in 1 hand thanks to its slim design.
Thanks to the tiltable screen, the camera is suitable for making vlogs.
The device features various video options for making creative videos.
With the advanced image processor, you'll make clear and colorful recordings.
There's no viewfinder for precise framing.
There's no microphone input.
First impression
Of course, you expect a compact camera to be small. This device certainly excels when it comes to that. The camera easily fit into my hand, even though I have small hands. Although I'm not a vlogger myself, I can imagine this makes the device very suitable for making vlogs. Apart from that, the screen immediately draws attention. It's a relatively large touchscreen that can be tilted 180 degrees, which is an additional advantage for vloggers.
Narrow design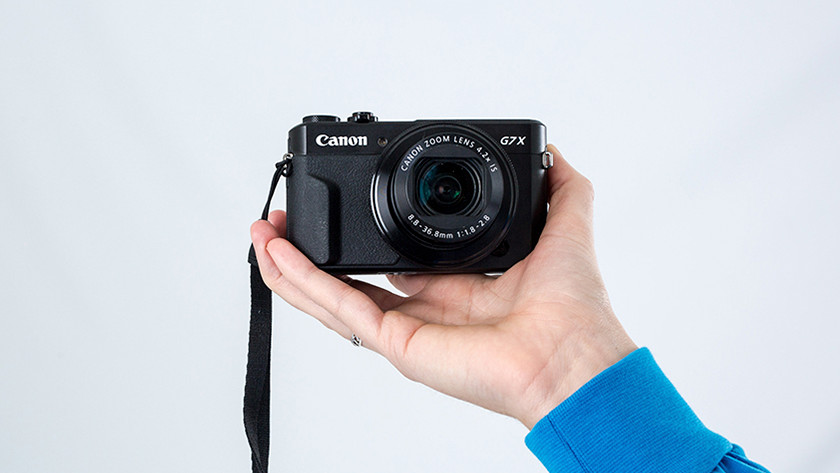 At only 319 grams, this camera can rightfully be called a lightweight camera. At 10.5 centimeters, the device is reasonably small as well. This meant it fit in the pocket of my jacket. In addition, partly because of the rubber grip, the camera can easily be grabbed and operated with 1 hand. This also allowed me to get it back out of my pocket again quickly. This works well for vloggers who want to make a recording right away.
Tiltable touchscreen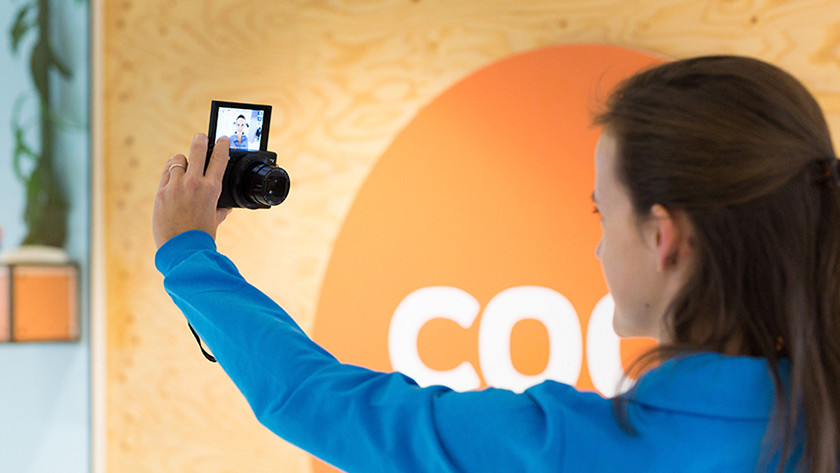 On a small camera, a 3-inch screen is a surprising advantage. The screen takes up almost the entire width of the body. The images shown on the screen are sharp and show lively colors. The screen is tiltable, which allows you to flip it upwards. This is especially nice for vloggers. In addition, I could quickly adjust settings while recording with a few taps on the screen.
Various recording options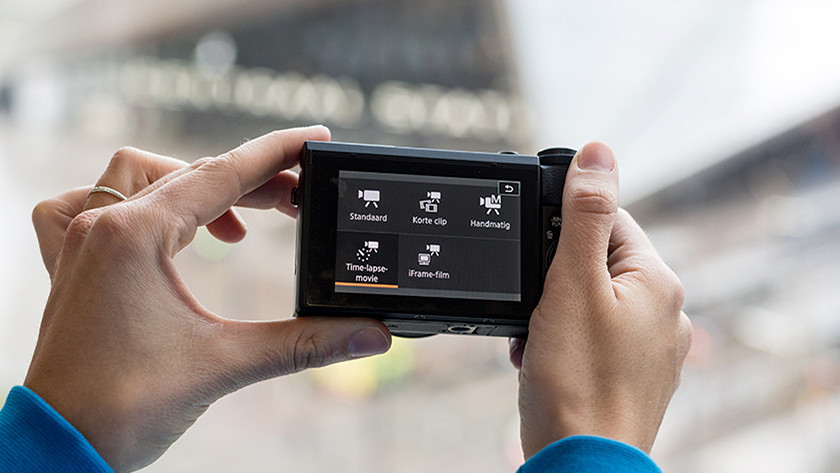 The rotatable and tiltable screen can easily be rotated for the perfect selfie. Taking a picture is incredibly easy thanks to the automatic scene mode. In this mode, the camera automatically recognizes the scenes you're taking photos of, and adjusts its settings accordingly. The same goes for faces. The camera ensures an accurate depth of field in my selfies. Additionally, all of the images are incredibly sharp and clear. Smartphones can't even begin to compete.
Small but powerful
The device has a system that allows you to make recordings smoothly and quickly. The camera takes up to 8 frames per second. The DIGIC 7 sensor is responsible for the speed with which the camera takes photos. In addition, the device is pretty good at switching focus points when recording moving subjects. The zoom speed and the smoothness of the zoom lens especially caught my attention. With a useful slider button, I turned it into a click system, which gave me more grip while zooming.
Conclusion
20.9-megapixel CMOS sensor
|
4.2x optical zoom
|
WiFi and NFC
|
Full HD video function
|
Maximum aperture f/1.8
It's a handy compact camera with enough options for creative recordings. Thanks to its narrow design and light weight, I was able to easily carry the device in the pocket of my jacket. That way, I always had the device at hand, even if I wanted to record unexpected happenings. Settings can be adjusted with 1 tap on the screen, which makes the camera very user-friendly. In addition to that, the device is very powerful despite its compactness, and it allowed me to record quality video smoothly and quickly.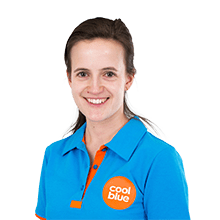 Article by: