Advice on grass maintenance
Whether it's spring, summer, fall, or winter, you always want to keep your lawn looking perfect. The only way to achieve this is through correct maintenance. After all, grass needs a lot of attention. For newer lawns, grass maintenance consisting of regularly watering and mowing it suffices. Even so, a little tender loving care for your precious lawn never hurts, especially if your grass used to be much greener, if its filled with bald spots, or is covered with a layer of moss or thatch. On this page, you can find out how to return your lawn to its former, perfect condition through proper lawn maintenance.
---
1. Scarifying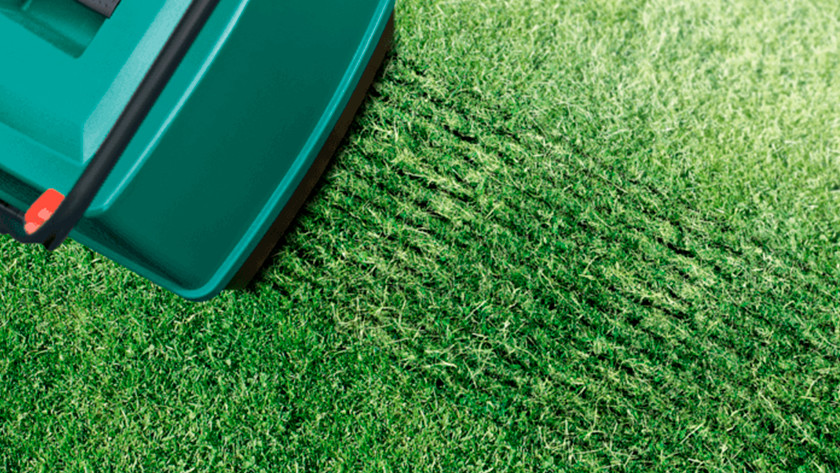 Naturally, any remains of organic matter pile up between and on your lawn. A thin layer of organic matter protects the grass from moisture loss and heat. If this layer becomes thicker than 1 centimeter, its advisable to remove it with a lawn scarifier. Maintaining your lawn by scarifying it is best done in the spring. You can also choose to do it a second time in autumn. By doing so, you remove both moss and thatch, giving your lawn room to breath. You can find more information on scarifying on our dedicated advice page.
2. Sowing grass
After scarifying, your lawn probably won't look that great. Especially the bald spots will be screaming for some tender loving care. You can repair your lawn by overseeding it, or sowing new seeds at the bald spots. Depending on the amount of grass seed you need to sow, you can do this either by hand or with help of a seed spreader. On our advice page, we'll tell you all about sowing grass, such as when to do it and which technique yields the best results.
3. Applying lime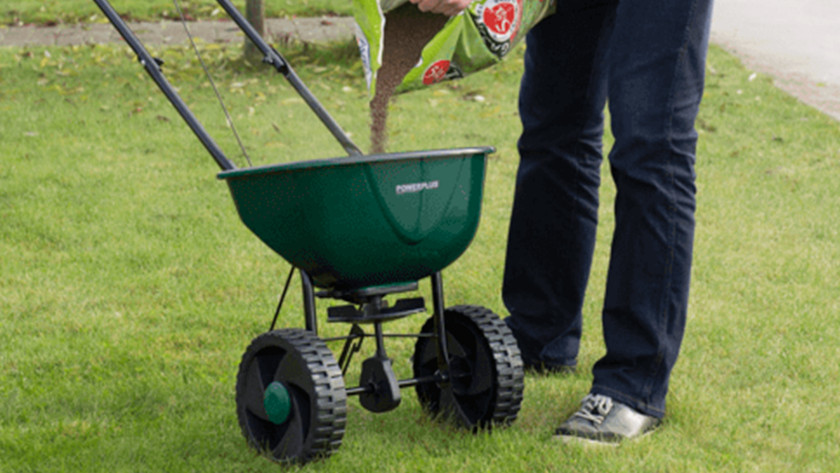 Before you start feeding your lawn (fertilizing), you should make sure the soil is healthy. Lime helps you maintain the correct soil acidity. This is important in order to improve the absorption of nutrients, which in turn stimulates grass growth. Additionally, a healthy acidity helps prevent moss growth, because moss and weeds are given less opportunity to grow. Lime granulates are best applied by hand, or with help of a spreader, across the entire garden. When doing so, adhere to the recommended quantity mentioned on the packaging. If need be, you can safely scatter lime granulates multiples time per year.
4. Fertilizing the lawn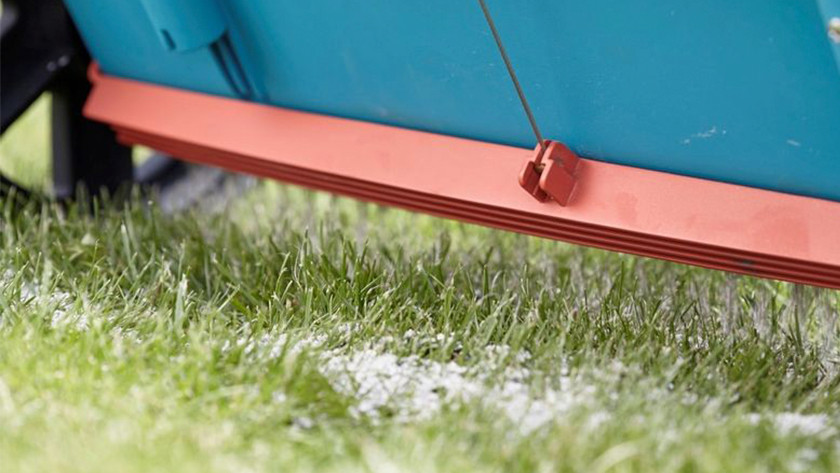 When the lime has been absorbed, it's time to feed the grass. Evenly spread the fertilizer with help of a spreader (or by hand) across the lawn. In order to improve a proportionate distribution when manually spreading by hand, it's best to do it twice. Make sure to properly water your lawn after fertilizing, so the nutrients are properly absorbed. In case light green spots start to form after a few weeks, add some extra fertilizer. Fertilizing grass should be done 2 to 3 times per year. During the first fertilization, you stimulate the growth. This means its best done at the beginning of the growing seasons, around March/April. The second fertilization should take place around June, in order to prevent bald or dry spots in your lawn and stimulate recovery. In autumn, you should make sure your lawn safely survives winter. For the best tesults, closely follow the advice on the packaging.
5. Mowing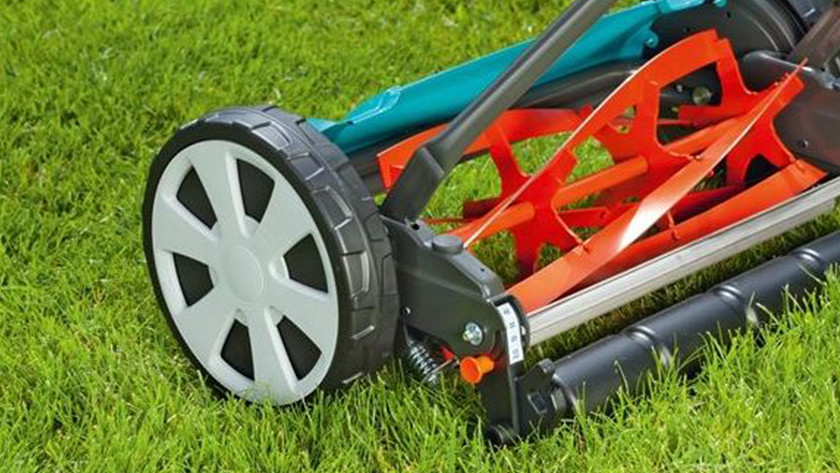 Grass blooms from March until October. Throughout this period, it's important to perform regular upkeep on your lawn. You start and finish the season by mowing the grass every other week, and gradually increase this at least once per week throughout May and September. Keep track of the growth of your grass, if a growth spurt occurs, start mowing more frequently instead of cutting the grass shorter. Don't mow the grass when the sun is at its hottest, it'll burn the freshly cut grass tops. If possible, try to avoid mowing wet grass as well, because it'll stick to your blades. Maintain a minimal length of approximately 4 centimeters. Use different patterns to mow your grass, so you don't flatten it into the same direction each time. You can read our advice page on lawn mowers to learn which lawn mower best suits your lawn.
6. Trimming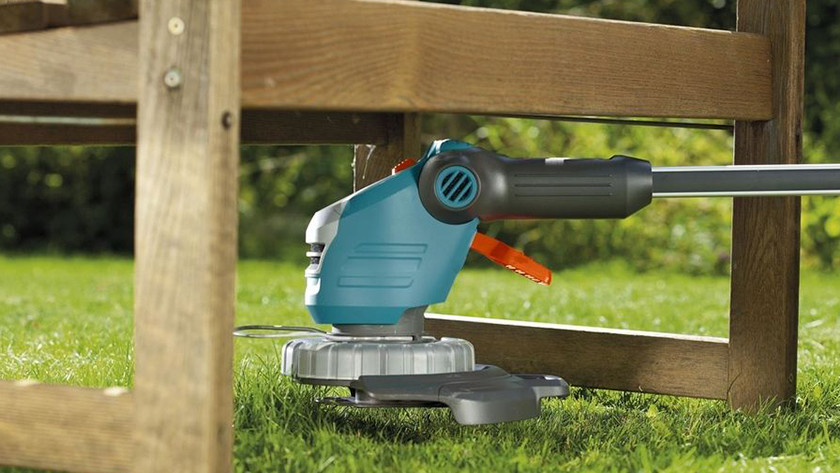 You can't always reach every place you want to mow with your lawn mower. Mowing the borders of your lawn can be quite tricky, for example. Or perhaps your lawn is so tiny, you might feel a lawn mower might be overdoing it a bit. In these cases, you can use a string trimmer. Most trimmers have a fast, rotating wire that cuts off vegetation. Some trimmers also feature blades, so you can also use it for higher grasses. If your garden is plagued with really dense vegetation, such as wild growth, you can use brushcutter.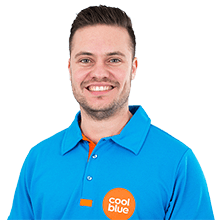 Article by:
James
Garden Tools Expert.