Advice on lawn mowers
You're about to buy a lawn mower. Which lawn mower suits your needs best, depends on a number of factors. For instance, how big is your lawn and is there a socket available in your garden? By following the steps below, we'll help you choose the right lawn mower.
---
1. What type of lawn mower do you want?
We distinguish 5 different types of lawn mowers. Those are based on the way the lawn mower cuts the grass. Each type has its own pros and cons.
Manual and electic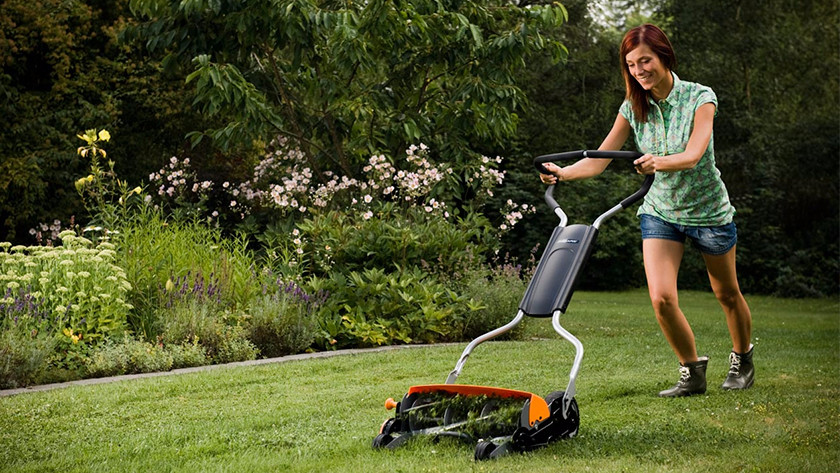 Manually
You'll get a neat result thanks to the cutting technique.
It's silent and environmentally friendly.
Mowing big lawns takes a long time.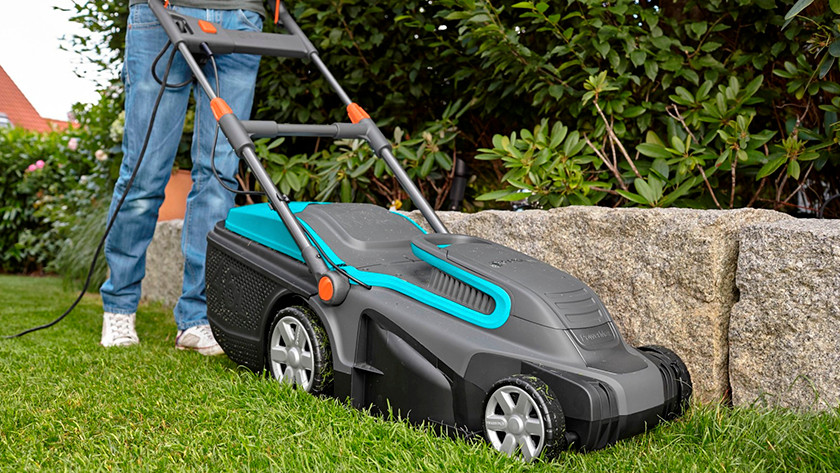 Electric
They're relatively affordable to buy.
Electric mowers are easy to maintain.
You'll always need a socket and an extension cord.
Battery, gasoline, and robot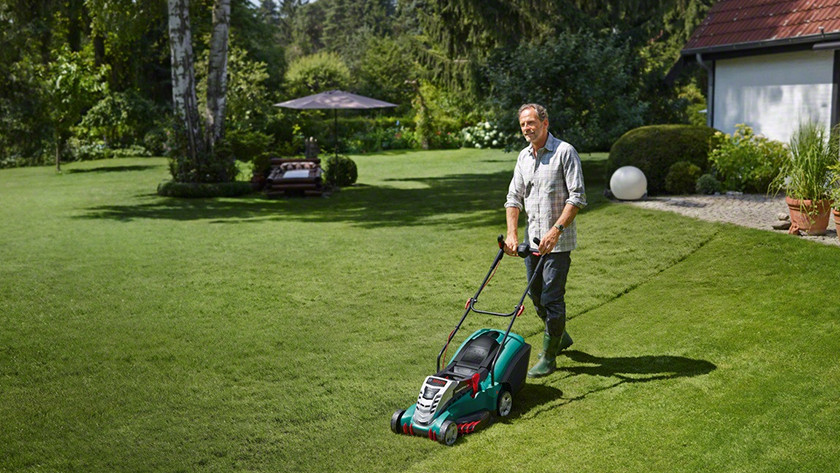 Battery
No cords, so lots of freedom of movement.
Environmentally friendly and not very noisy.
You're dependent on battery life.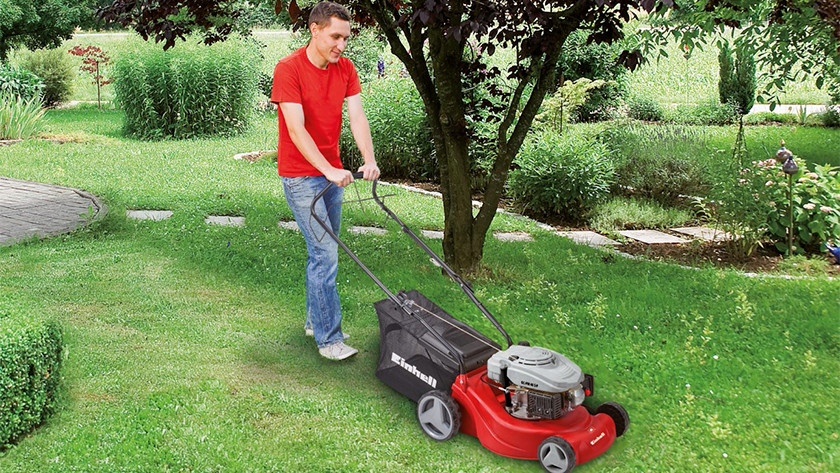 Gasoline
The casing of gasoline lawn mowers is robust.
No problem tackling larger lawns.
It takes time and money to maintain your mower.
Robot
Your grass is cut automatically.
Easy to maintain larger lawns.
You'll have to invest time and money in purchasing it and setting it up.
2. How big is your lawn?
If you are going to choose a lawn mower, the first thing you should look out for is your lawn size. If you have a large lawn, you do not want to start with a hand mower. And with a small city garden, a robotic lawnmower is a superfluous luxury. Depending on the cutting width, you use a certain type of lawnmower for a lawn size. In robotic mowers, we use the manufacturer's gazon sizes. This depends on characteristics such as the battery and the software.
Lawn size per propulsion and cutting width
| | Manually | Electric | Battery | Gasoline | Robot |
| --- | --- | --- | --- | --- | --- |
| 50m² | up to 40cm | up to 33cm | up to 33cm | No | No |
| 51-250m² | ≥ 40cm | 33-37cm | 33-37cm | No | No |
| 251-500m² | No | 38-45cm | 38-45cm | up to 45cm | Yes |
| 501-1,000m² | No | 38-45cm | 38-45cm | up to 45cm | Yes |
| 1,001-1,500m² | No | No | No | 50-55cm | Yes |
| > 1,500m² | No | No | No | >55cm | Yes |
3. Want more user-friendliness?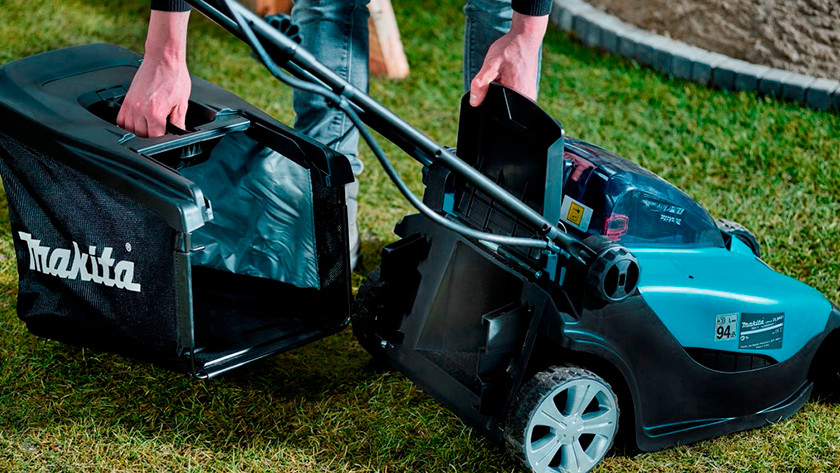 Lawn mowers have various options that make cutting grass easier. If you have a lawn mower with a container, you won't have to rake afterwards. If your mower has a central cutting height adjustment, you can set the cutting height with 1 lever. If a lawn mower is self-driving, you'll only need to steer it. A mulching function lets you shred grass so fine that it can be used as a fertilizer for your lawn. Robot lawn mowers have various sensors and programs that make them move across your lawn in a smart way.
4. How do you maintain your lawn mower?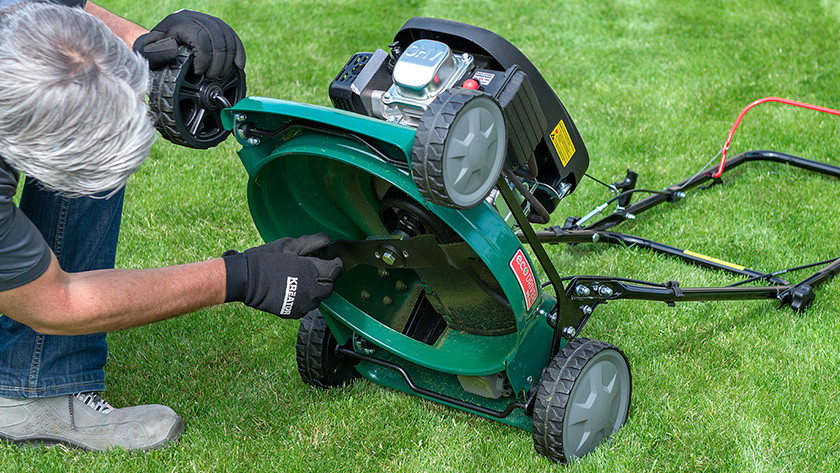 No matter what type of lawn mower you own, it's going to need maintenance. After mowing, you can clean the blades with a brush. If you have a gasoline lawn mower, you'll have a bit more to do. Think for instance of changing the oil, gasoline, air filters, and spark plug. Finally, you'll have to check the condition of the your cutting blade. It has to be sharp, after all. Make sure you sharpen it regularly or replace it.
5. Don't forget the accessories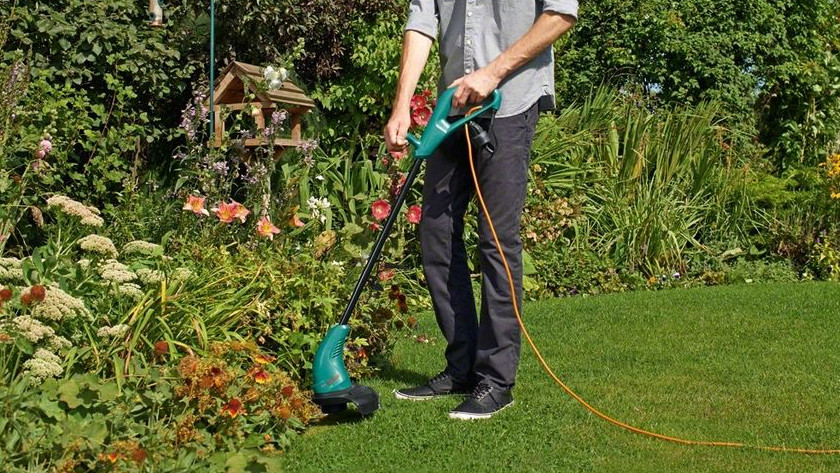 Your lawn mower won't be complete until you have the right accessories. It's a good idea to order spare blades when you buy a new lawn mower, so you can replace them when the old ones are worn. You can use a string trimmer to cut the edges of your lawn. In order to maintain your lawn, it's a good idea to fertilize it twice a year. If you still get bald spots in your lawn, we also offer grass seeds.
Did this help you?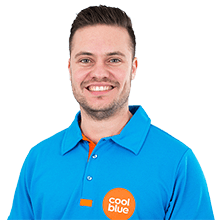 Article by:
James
Garden Equipment Expert.