How do you hand over your old product to PostNL?
If your new product was delivered by PostNL, you have 2 option if you want to dispose of your old product. You can take it to a PostNL point or give it to the delivery driver. If the delivery drivers are going to take it with them, make sure that the product is in a box and you stuck the filled out shipping label on the box.
---
Drop it off yourself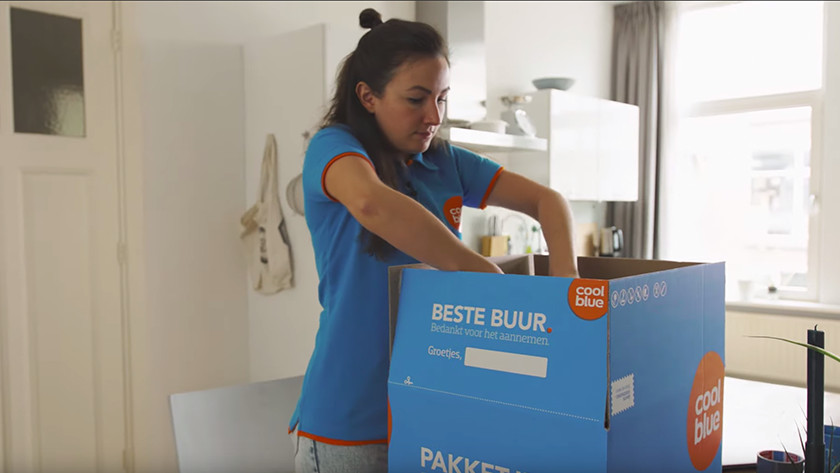 Do you want to drop off the packaged product at a PostNL point? Then you just need to follow these 2 steps:
Put the product in a box (for example, the Coolblue box your new product came in) and take it to the nearest PostNL point.
An employee will print a label for you. Give them the following address: Coolblue Recycling Antwoordnummer 60350 5000 VB Tilburg.
You can also drop it off at the recycling center. You don't need a box for this.
Step 1: register package details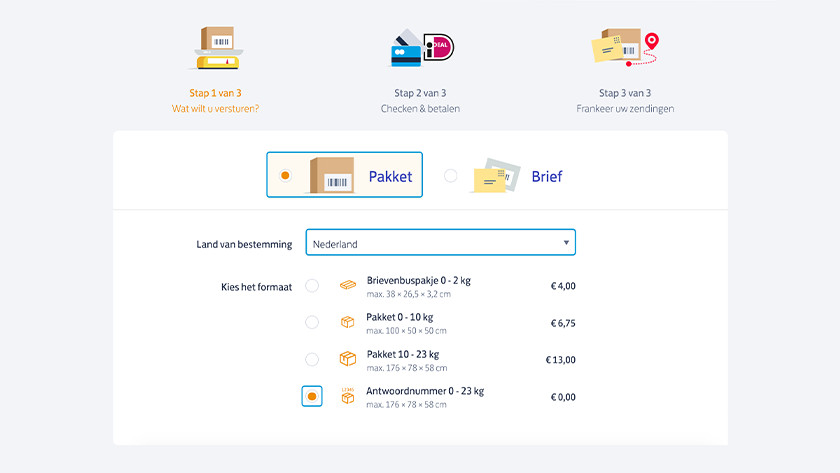 You can give also give your old device to the PostNL delivery driver. It's important that there is a shipping label on the box. Use the PostNL link for this: jouw.postnl.nl/versturen
Choose the option package and select The Netherlands as the country of destination. For "Choose weight", you click on Business Reply Number 0-23kg. Fill in the information down below:
Company name: Coolblue Recycling Zip code: 5000 VB Business reply number: 60350
Finally, click "Save & to Payment Overview"
Step 2: make a shipping label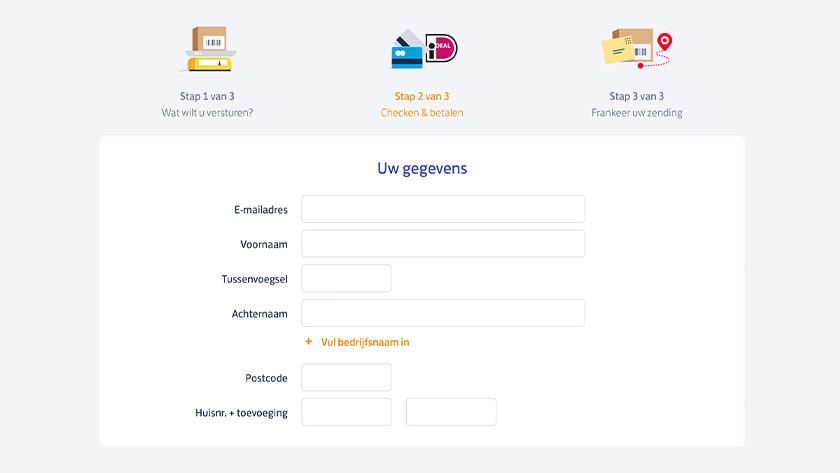 Fill in your personal information first.
You can now choose if you want to drop the package off yourself or if you want to have it picked up by a courier. Always choose "No, I will bring it to PostNL myself." Also select this option if you want to give the package to the delivery driver.
Don't click on anything underneath "How would you like to pay?".
Step 3: print the shipping label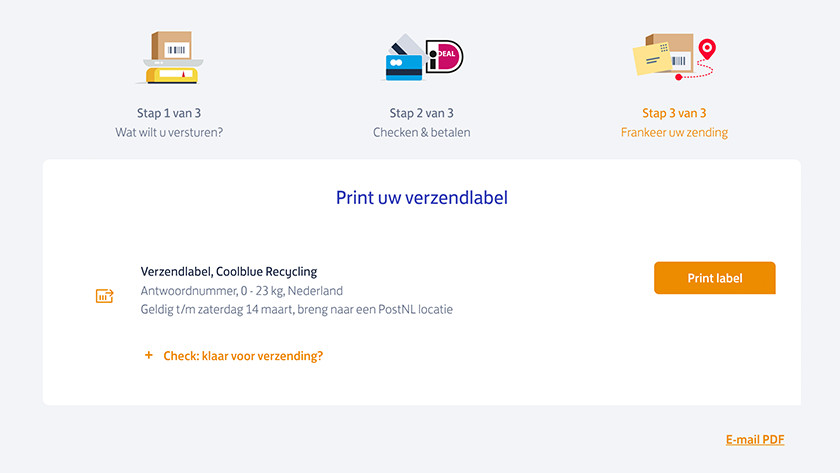 Now, click 'Create shipping label'.
Click 'Create shipping label' again.
Click 'Print label'.
Stick the label to the box.
Give the package to the PostNL delivery driver.
Did this help you?