Transferring contacts on an Android phone
You just bought a new Android phone, and then you realize that all your contacts are still on your old Android phone. No! You want to transfer your phone numbers to your new Android phone as soon as possible, so you can reach everyone again and know who is calling you. I'll help you transfer all your contacts.
---
Different ways
I'll explain 3 ways to transfer your contacts here. In order to not only transfer your contacts, but all your data, to your new phone, I advise you to follow the Google account steps. Note: the menus and settings differ per Android phone. It's possible that your phone works slightly differently than I explain here. The demonstration videos are made with a Huawei phone, so you can already see that the steps differ.
Manual transfer
Go to 'Contacts' in your old telephone.
Press the 3 dots ('Options')
Go to 'Settings'.
In the settings, click 'Contacts'.
Select 'Import / export contacts'.
Select 'Export to SIM card'. On your new Android phone, repeat the first 5 steps and click on 'Import from SIM card'. If you have a memory card in your old and new phone, you can also export and import your contacts to your SD card.
Save contacts as a file
You also have the option to transfer your contacts to your new Android via a file. Follow the first 5 steps of 'Manual transfer'. Then, click on 'Export to VCF file'. Give your file a name. Go to the download folder of your phone, select the right file, and send it to your email or your Google Drive. If you open this email on your new phone or if you log in to Google Drive, you can quickly save your contacts to your new phone.
Via Bluetooth
Turn on Bluetooth on your new Android device
Go to 'Contacts' in your old telephone
Press the 3 dots ('Options')
Select 'Share'
Check 'All', unless you do not want to transfer all contacts
Select 'Share'
Select 'Bluetooth'
Choose your new Android device
Did it work?
If all goes well, you have now found the best way to transfer your contacts from your old to your new Android phone. Your Android is ready to use! Did you buy a Samsung phone and do you want to transfer all your data in the easiest way? Read the article about Samsung Smart Switch.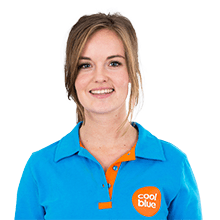 Article by: