How do you choose a humidifier?
To improve the humidity in your home, you need a humidifier. But which one do you choose? There are different types of humidifiers. Some humidifiers are especially suitable for the nursery, for example. In this article, we'll explain what you should pay attention to to choose the best humidifier for you.
---
Choosing a humidifier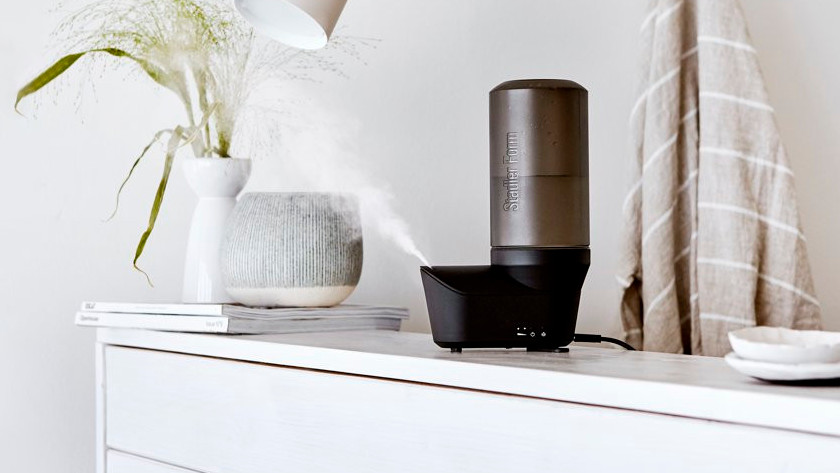 All humidifiers increase the humidity in the house, but differ in function and appearance. To find a humidifier that suits you best, you should ask yourself a few questions:
Which type of humidifier suits your situation?
Where do you want to place the humidifier?
How large is the space where you want to place the humidifier in?
What accessories do you need?
Type of humidifier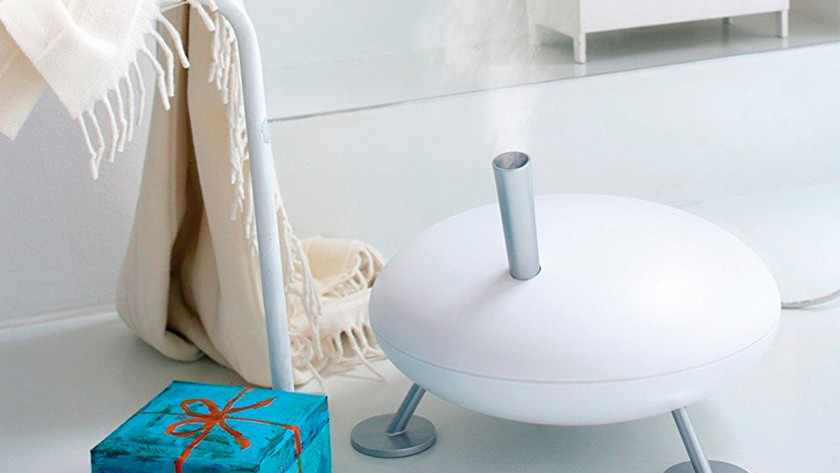 There are 4 types of humidifiers: ultrasonic humidifiers, cold water evaporators, steam humidifiers, and humidifiers with cleaning function. The type of humidifier you need depends on your living situation. For example, a steam humidifier is less suitable for children and pets than the other types of humidifiers because they use hot steam.
Ultrasonic, cool mist humidifiers, and air washers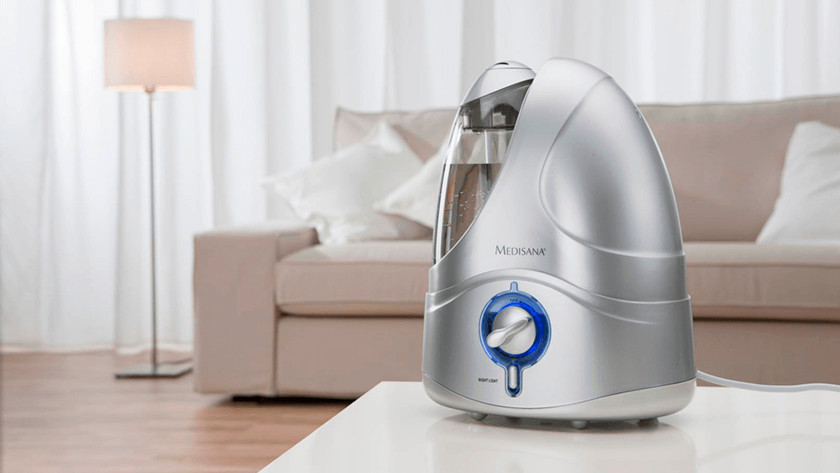 Ultrasonic humidifiers
An ultrasonic humidifier works with vibrations under water and emits visible mist. Due to the vibrations in the water, these humidifiers can splash lightly. This makes them less suitable for a wooden surface. Do you have a wooden table and do you want an ultrasonic humidifier? Place it on a dish and your table will be protected against splattering.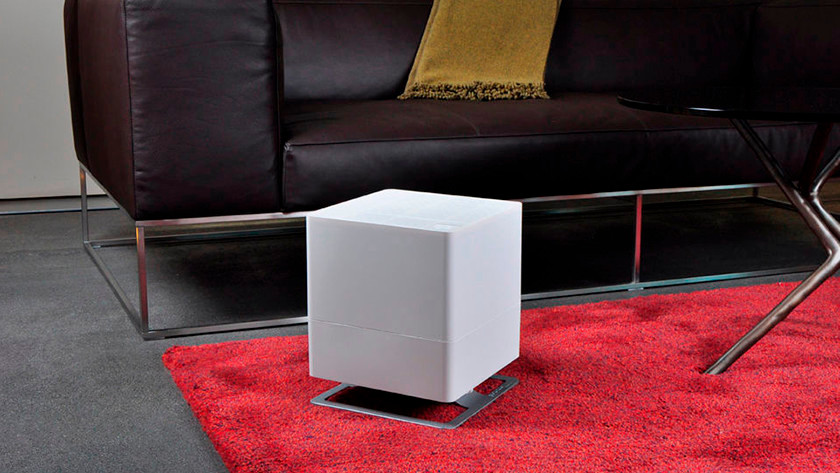 Cool mist humidifiers
A cool mist humidifier sucks the air along a wet element with a fan. This way, the water evaporates naturally and the humidifier spreads it through the room. Cool mist humidifier have a water filter to humidify the air. You need to replace these filters every 3 to 6 months.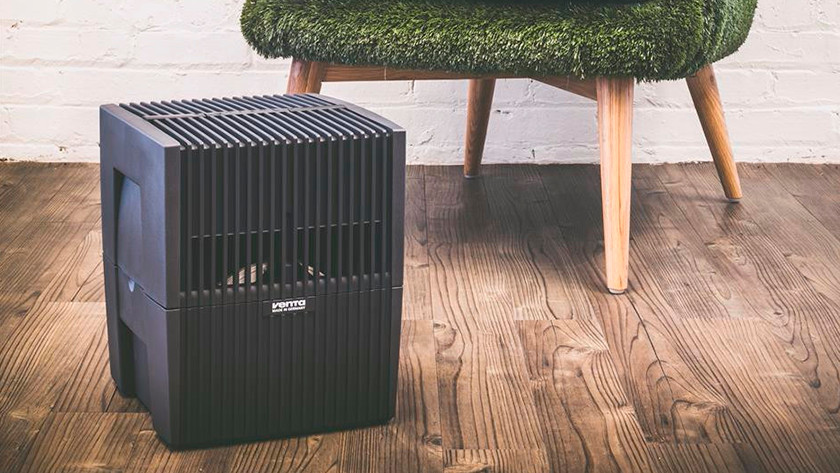 Humidifiers with cleaning function
A humidifier with a cleaning function, also called air washers, can humidify and purify the air. There are 2 types of humidifiers with cleaning function: humidifiers that purify the air with water and humidifiers that purify the air with filters. Both humidifiers clean dust and pollen from the air. Do you want the humidifier to help remove odors? Choose a humidifier with a carbon filter.
Placement
Nursery, children's room, and bedroom
Humidifiers for the nursery, children's room, and bedroom are quiet in use and don't use steam. Of course, you don't want you or your little one to burn themselves on the hot steam. The humidifiers for the bedroom are suitable for spaces smaller than 30 square meters.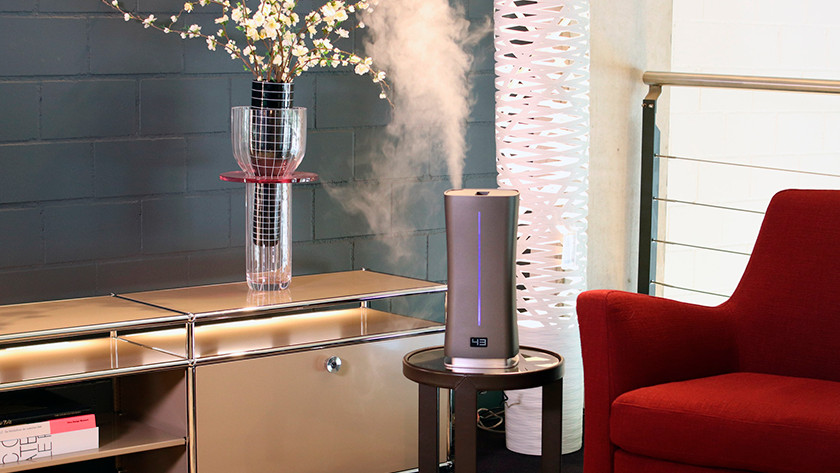 Living room
All humidifiers in our range are suitable for the living room. These humidifiers don't have to be as quiet as the humidifiers for the bedroom. It's important that you take the furniture in the house into account. For example, do you have a lot of wooden furniture or a wooden floor? An ultrasonic humidifier may not be the best choice. Plants, on the other hand, will thrive if you have an ultrasonic humidifier. The mist ensures that the leaves don't dry out.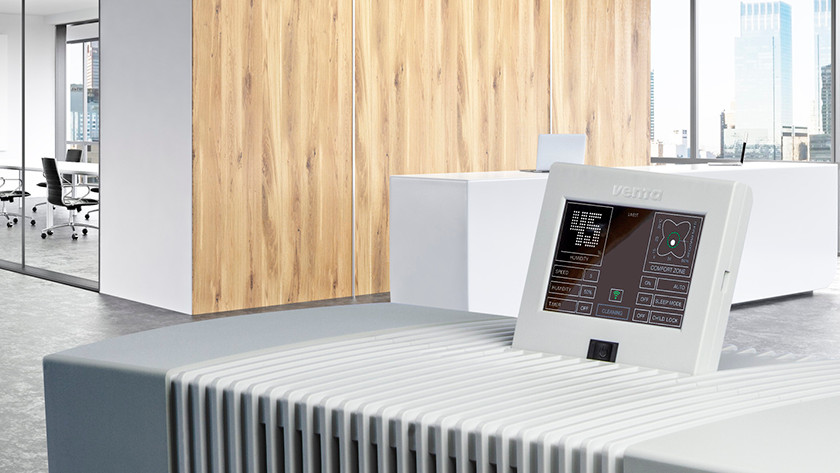 Office
Dry eyes, a lack of concentration, and headaches are consequences of dry air in the office. Because an office building is often larger than a living room, these humidifiers are suitable for a minimum of 40 square meters. In addition, they have a large water reservoir, so you don't have to refill it that often. To ensure that you can continue working, the office humidifiers are quietly in use.
Surface area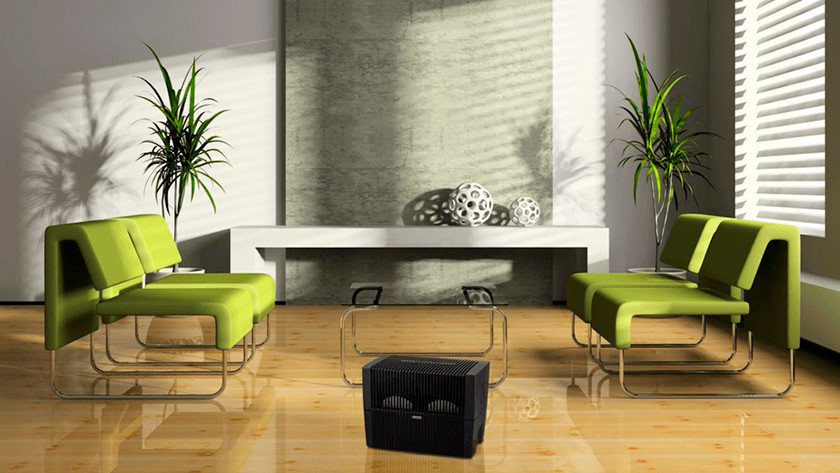 Before making a choice, it's important that you know the area of the room where you want to place the humidifier. You can safely place a humidifier that is suitable for 40 square meters in a smaller space. If the room is larger than the humidifier can handle, the humidity won't rise. That's why it's important that you determine the area of the room in advance.
Accessories
Hygrometers
You need a hygrometer to measure the humidity in the house. Not all humidifiers have a built-in hygrometer. When choosing one, check if you need a separate hygrometer. Without a hygrometer, you can't see whether the humidifier is doing its job.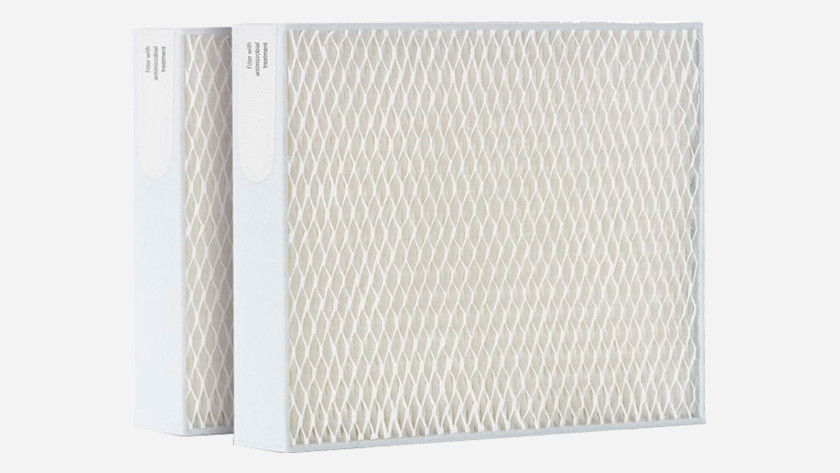 Humidifier filters
Cool mist humidifier and humidifiers with a cleaning function use filters to humidify or clean the air. You need to replace these filters after a few months. When making your choice, make sure that the humidifier uses a filter. Do you prefer not to incur additional maintenance costs? Choose an ultrasonic humidifier or a steam humidifier.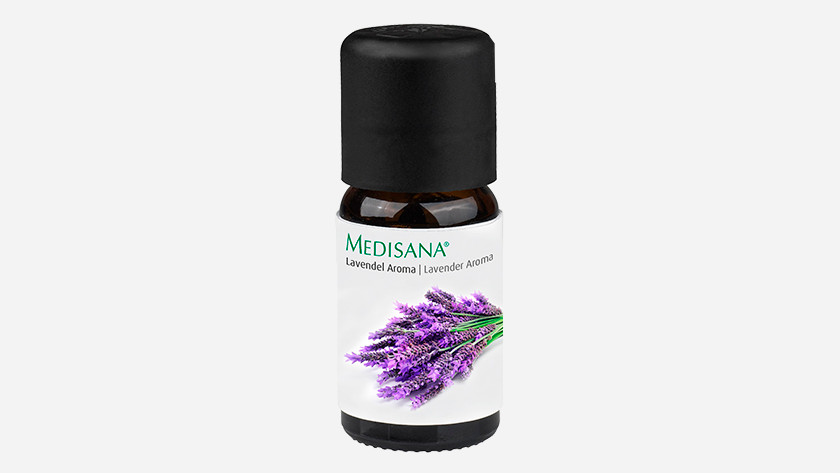 Fragrance oils
Do you want to spread a wonderful scent in your home in addition to humidifying the air? A humidifier with aroma is a good choice. Add the fragrance oil to the water reservoir or to the special fragrance oil reservoir. When choosing a humidifier, make sure that the humidifier is suitable for spreading aroma.
Did this help you?
Article by: